Whether it's the famous Hilton hotel brand, the OG influencer and reality star-turned-businesswoman Paris Hilton, or Kyle and co on The Real Housewives, it's hard to escape the influence and magnitude of the Hilton family empire. Let's not forget, even Kim Kardashian started off as Paris' assistant.

The story behind their wealth is as fascinating as the people themselves. Barron Hilton, Paris and Nicky's uber-rich grandfather was chairman of the board and president and CEO of the company, and in 2007 sold Hilton Hotels to the Blackstone Group for US$26 billion.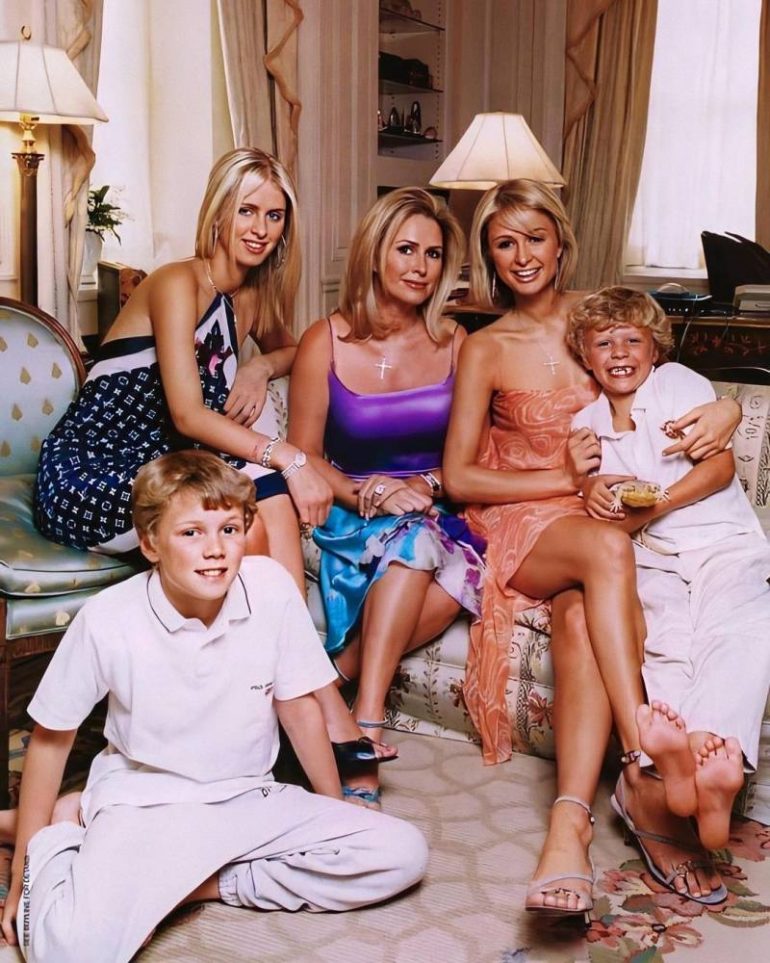 However, when he passed away in 2019, he left most of his fortune to charity. In fact, he left just 3 per cent of his wealth to his eight children, 15 grandchildren and four great-grandchildren – including Paris, Nicky and co.
The other 97 per cent went to the Conrad N. Hilton Foundation, honouring his father's wishes, taking the family charity's endowment from US$2.9 billion to US$6.3 billion.
So with the bulk of the Hilton family fortune out of the picture, who is left with what, and who earned their own empires? Here's how rich the Hiltons (and Richards siblings) really are …

Rick, 65, and Kathy Hilton, 62
Estimated net worth: US$350 million
As the parents of Paris Hilton, close friends of former US president Donald Trump and even Michael Jackson, Rick and Kathy Hilton are the stalwarts of the Hilton family empire.
And they've got the bank balance to prove it. According to Celebrity Net Worth, Rick and Kathy's combined net worth is an estimated US$350 million, making Kathy by far the richest cast member to ever appear on The Real Housewives of Beverly Hills.
They may have missed out on the Hilton family billions, but the couple certainly aren't crying over spilled milk. These days, Rick is the chairman and co-founder of Hilton & Hyland, a real estate brokerage firm based in Beverly Hills. Kathy, on the other hand, is the ultimate Hilton housewife. As a former actress, she now focuses on philanthropy, sleeping in and living her best life (RHOBH viewers will know exactly what we're talking about).
While Rick has always preferred to remain out of the spotlight, Kathy's recent appearance on RHOBH has given us a rare insight into their OTT and somewhat kooky luxury lives. And we can't get enough of it.

Paris Hilton, 40
Estimated net worth: US$300 million
Love her or hate her, one thing is for sure – Paris Hilton's "dumb blonde" party girl image initially duped us all. As of 2021, Paris' net worth is estimated to be US$300 million, which means she's fast catching up to her wealthy parents.
A big chunk of her income comes from her various retail businesses, which include over 50 stores and 19 product lines internationally, that have generated over US$4 billion in sales.

And while she's definitely calmed down a lot since her mid-noughties antics alongside the likes of Britney Spears and Lindsay Lohan, Paris is still a party girl at heart. The only difference is she gets paid a lot more these days. Since debuting as a DJ almost a decade ago, she has been paid up to US$1 million for a single DJ set, and in 2014, she earned an impressive US$2.7 million for four nights' work during her residency in Ibiza.
Paris turned "famous for nothing" into an art, and she's still laughing all the way to the bank.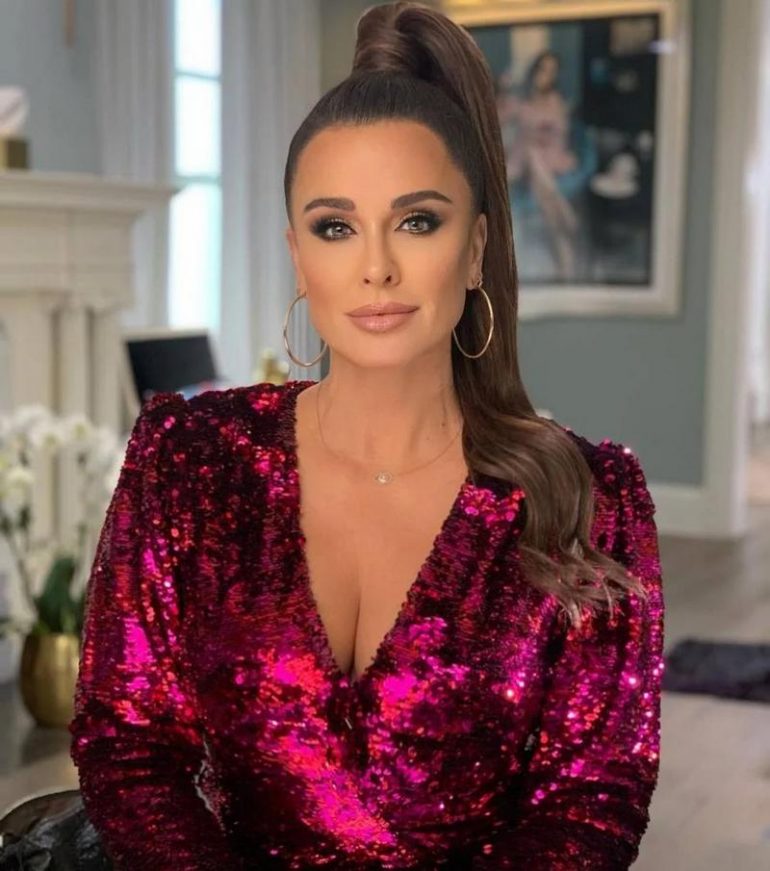 Kyle Richards, 52
Estimated net worth: US$100 million
She may not be a fully fledged Hilton, but as Kathy's half sister with an impressive net worth of around USD$100 million (combined with her husband), Kyle certainly deserves her spot on this list.
Ever since she joined The Real Housewives of Beverly Hills in 2010, Kyle's net worth has increased significantly. It's no wonder she's the last original cast member on the show, still raking in the big bucks.

Of course, Richards' husband Mauricio Umansky is a successful property agent, which doesn't hurt. Mauricio has been involved with high profile properties including the Playboy Mansion and Walt Disney estate through his own real estate firm, The Agency. He previously sold extravagant properties to mega celebrities like Michael Jackson and Prince back in the day.

Nicky Hilton Rothschild, 37
Estimated net worth: US$50 million
Paris' sister Nicky is a successful fashion designer, model, author and mum of two, and she's worked just as hard as her big sis. She's done everything from fashion and cosmetics lines to jewellery and bags, earning her an impressive US$50 million on her own.

But there's a twist: Nicky is probably the wealthiest Hilton, richer than all of them combined. Or at least she eventually will be, as the wife of James Rothschild from the uber-rich Rothschild dynasty – a London banking family. The Rothschild family had the largest private fortune in the world in the 19th century, as well as throughout history at the time.
As of 2021, the net worth of James Rothschild is estimated at around US$1.5 billion. So let's be honest – Nicky really doesn't need to hustle any more. At all. Ever.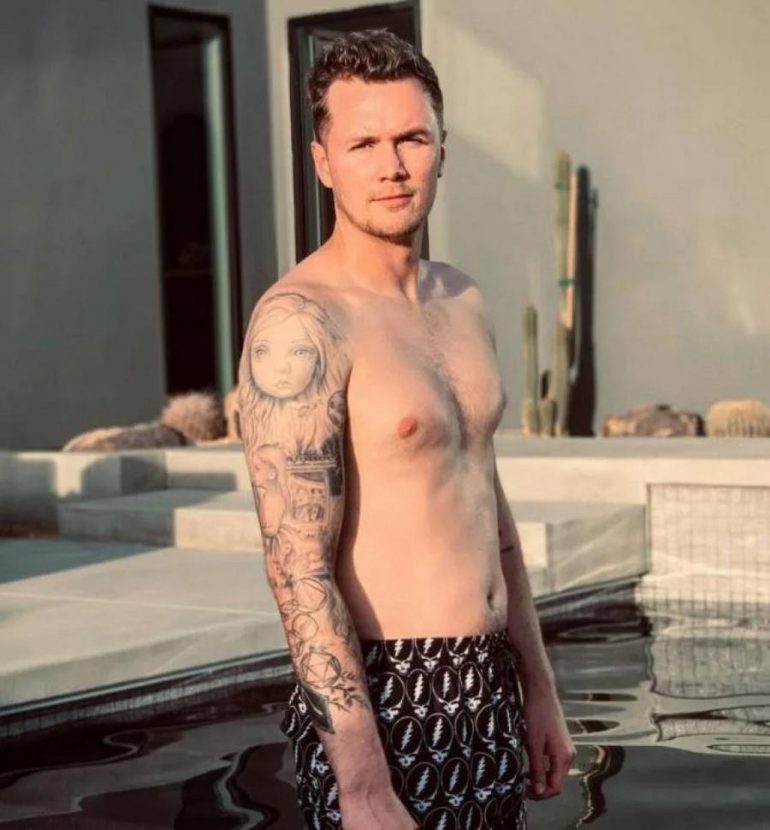 Barron Hilton II, 31
Estimated net worth: US$5 million
Living in the shadow of your ultra-famous sisters can't be easy for a young guy growing up, but it seems Barron Nicholas Hilton II is perfectly happy keeping things low key.
Of course, being a handsome young Hilton, he models. He is often seen doing print ads and walking the runway. In 2015, he made a short horror film called En Passant, and he also started a foodie account on Instagram called Barron's Bites.

Barron, who is now worth around US$5 million, married German countess Tessa Gräfin von Walderdorff in 2018 and they welcomed their daughter, Milou Alizée, in March 2020.

Kim Richards, 56
Estimated net worth: USD$500,000
Kathy and Kyle may be rolling in cash, but their other sister Kim is only worth US$500,000, according to Celebrity Net Worth.
Kim was a successful actress throughout the 70s and 80s, and appeared on the first five seasons of RHOBH, but in recent years it's her troubled personal life that has made headlines (and drained her bank account).
In 2015, Richards was famously arrested and charged with trespassing, public intoxication, resisting an officer and battery on a police officer at the iconic Beverly Hills Hotel. A few months later, she was caught allegedly shoplifting at a Target department store, and paid a second visit to jail for the year.

Conrad Hilton III, 27
Estimated net worth: unknown
Not much is known about the youngest Hilton sibling, except for some troublesome headlines over the years, and he is widely believed to be unemployed.
Last year, Conrad was sentenced to prison for using drugs, violating his parole stemming from a 2015 arrest for causing a disturbance on a flight from London to Los Angeles (he proceeded to threaten cabin crew and called fellow passengers "peasants" – ouch).
Let's hope he can get back on track so he can start raking in big bucks like the rest of his family. Or just stay healthy and out of trouble, at least.
Note: This story was originally published on SCMP and has been republished on this website.