As 2012 comes to a close, we seem to be actually revisiting all the geometry session we had in school. After Fendi's Transformation exhibit at design Maimi which recreated the penguin motif's strips design, Portuguese brand Boca do Lobo Studio's is back with two of its iconic designs: one which originally was made up of 1088 triangles! Two news special editions of the famous Diamond Sideboard and Pixel Cabinet will be out in 2013, to help you begin the New Year with a bang.

With respect to the sideboard, you can expect the new Diamond version will come to you in green emerald hues, which is touted to be the new black in 2013. Similar to the amethyst Diamond, this new sideboard will also come with three sculptured doors that reveal a gold leaf interior comprising of shelves and two drawers. The outsides feature a silver leaf finish of one translucent green emerald with high gloss varnish. Doing away with the lion's head feet, the new board will have a mahogany-lined base with a bronze mirror.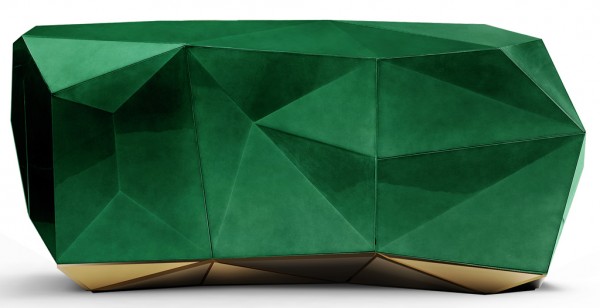 Moving on to the new limited edition Pixel Cabinets, it has now grown more spacious with two separate parts that a polished acrylic panel has portioned. On the inside you there is an aged mirror top with "capitoné," while the bottom comes with four drawers sporting gold-hued handles. This baby is made of 1664 anodized aluminum triangles in shades, including champagne, creme, and pearl, which is needed, considering it is larger. The cabinet is finished with a polished acrylic base.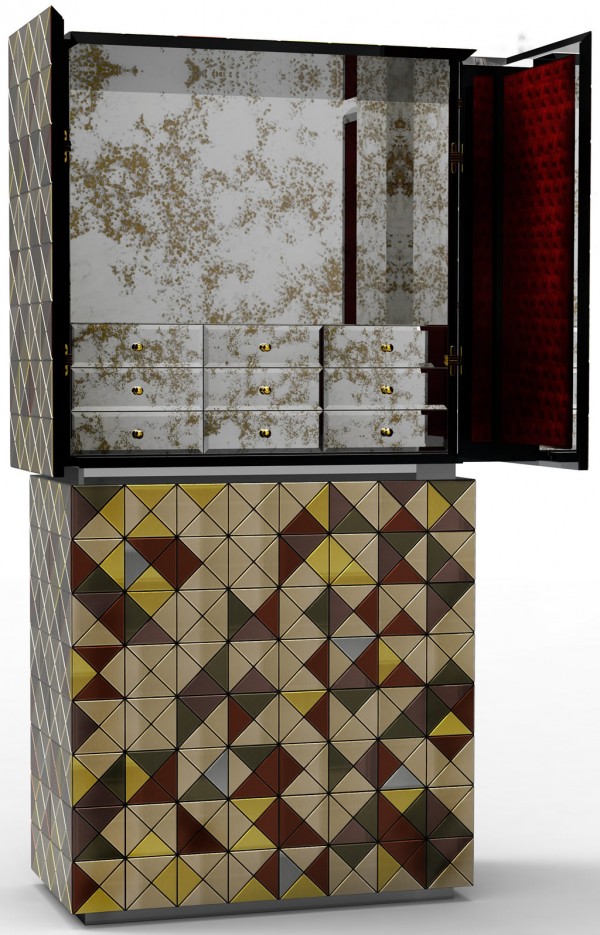 Update –
The new Diamond sideboard sports a € 21.200 ($28,150) price tag.