Louis Vuitton's monogram bags are ever popular with luxury bag lovers and one of the ways the brand keeps things fresh is by adding color and new design elements to these classic bags. This year the house's summer capsule collection used trompe l'oeil to keep it fun and summer appropriate.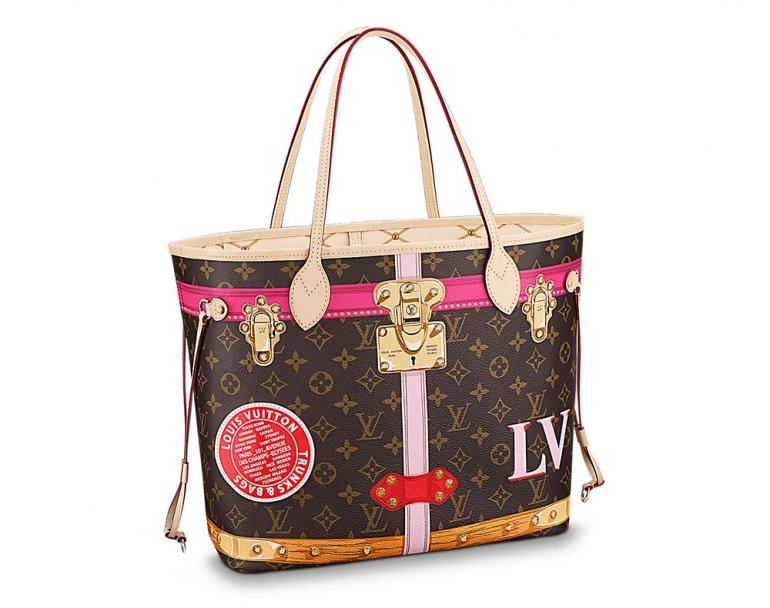 The collection features some beloved LV bags styles including the Neverfull tote and the Speedy duffel, but you will also find smaller items like the Zippy and Sarah wallets.


The collection is available in two options, a pastel take on LV's Damier canvas called Damier Azur and the usual Monogram canvas. Both versions feature printed-on locks, straps and hardware that references Louis Vuitton's famous trunks.


The collection is eye-catching and fun for summer, but we definitely prefer the monogram canvas takes on the bag to the pastel hued Damier canvas versions.


I can see any one of these bags being a great splurge item for the summer, but given that they are higher-priced and less versatile versions of classics, they could put some customers off.
You can shop the collection online at louisvuitton.com
[Via:Purseblog]