The adage 'Make hay while the sun shines' existed in a pre-2020 world. Now the saying has morphed into 'Make masks while Covid-19 exists'. This statement has been taken seriously, not just by the medical field. Still, it has been tapped into (and exploited) as a fashion accessory as it continues to be an essential and a natural extension of our being to date. Luxury brands realize the importance of masks since people would opt to wear these masks over their stylish jackets, dresses, and more and have transformed the caterpillar-of-a-mask into a flamboyant-as-a-butterfly fashion must-have. Not only do these masks look ultra-stylish they come with eye-watering prices for instance the crystal-embellished cotton face mask by Balmain costs nothing less than $959. Dolce & Gabbana isn't too far behind with a vibrantly printed silk covering that cost up to $890. Read on to witness how luxury brands have made Covid-19 fashionable with their stylized and exceedingly expensive versions of a necessity:




7. Balmain crystal-embellished cotton face mask, $959
A good quality face mask would cost you around $20, but a luxe face mask that makes you look ready to hit the ramp, with crystal embellishments and an internal logo patch that reads 'Balmain' will cost you nearly $1000. It will protect you all the same, though, except for the monetary setback.

6. Fendi embroidered logo face mask, $590
This could easily pass off as one of the prettiest, most feminine face masks on the market right now. Agreed masks don't need to be feminine, but that was up till Fendi took matters into their own hands. Not only do they look modish in a refreshing combination of black and pink, but they are also fashionable with a rear tie fastening. Made of 100% silk, they come with an embroidered logo with elasticized side straps. Fendi just managed to make masks look delicious.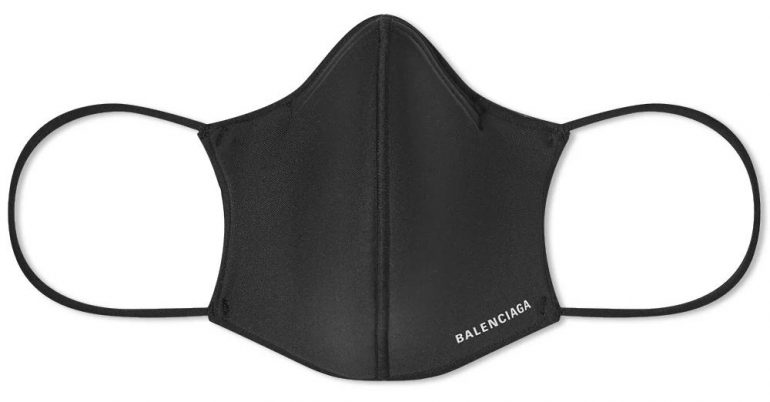 5. Balenciaga logo print face mask, $115
Any lovers of subtle? A stunning black beauty is on the offering by Balenciaga, no-frills, no trims, no glam, no shimmer; just a plain black mask with a logo print to the side and yet a hefty price-tag of $115. Why Balenciaga, why?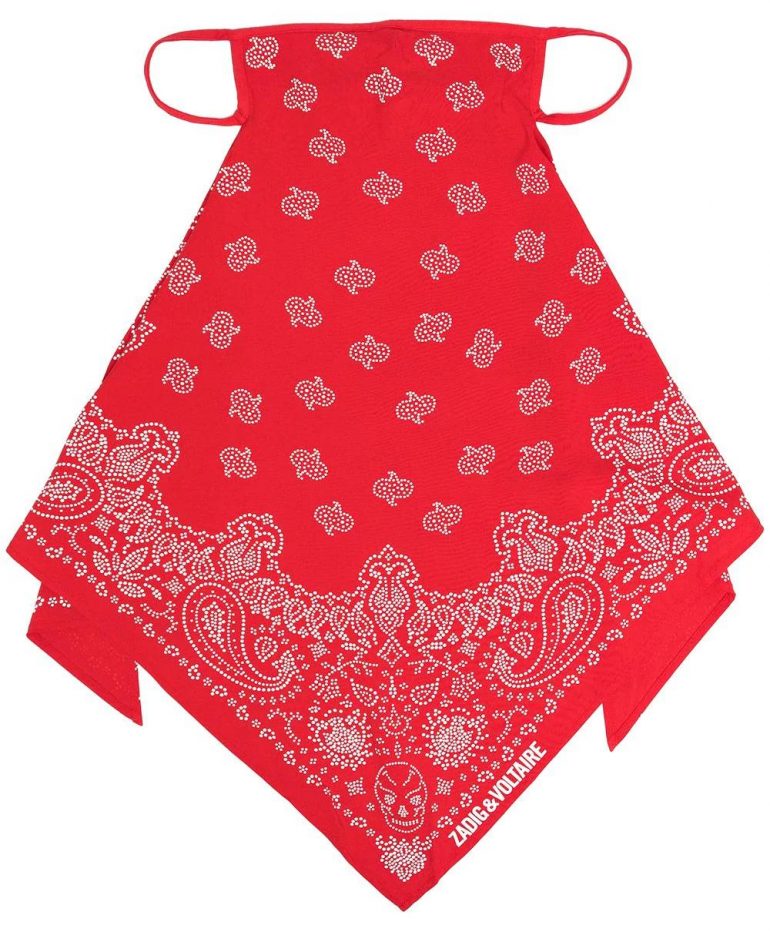 4. Zadig & Voltaire bandana print face mask, $103
Compared to Balenciaga's plain black face mask, Parisian label Zadig & Voltaire is spruiking the most striking style for nearly the same price. The red and white draped design hangs over the face and neck like a cowboy bandana. Nothing regular about this one!

3. Emilio Pucci abstract print face mask, $85
As far as designer face masks go, Emilio Pucci isn't asking for astronomical amounts in exchange for its eye-catching, abstract pattern print, pleat detailing masks. The refreshingly pleasant print could help amp your style without burning a hole in your pocket.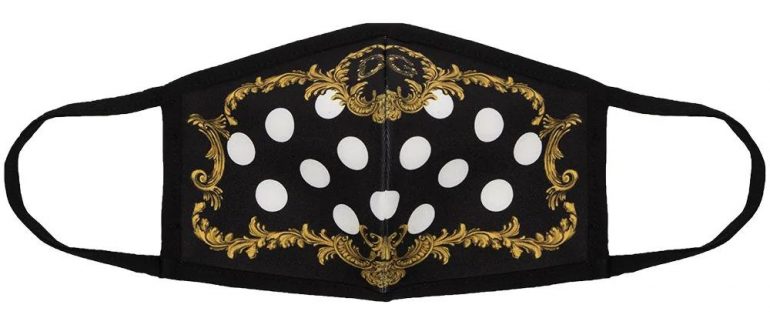 2. Dolce & Gabbana Polka Dots & Baroque Printed face mask, $90
A fashionista's face can't sport anything other than a face mask that screams vogue, sass, and a designer label. Run-of-the-mill masks just won't make the cut for someone ready to take on the world of fashion and this reusable, unisex facial covering in polka dot and baroque print is just what the fashion police approved.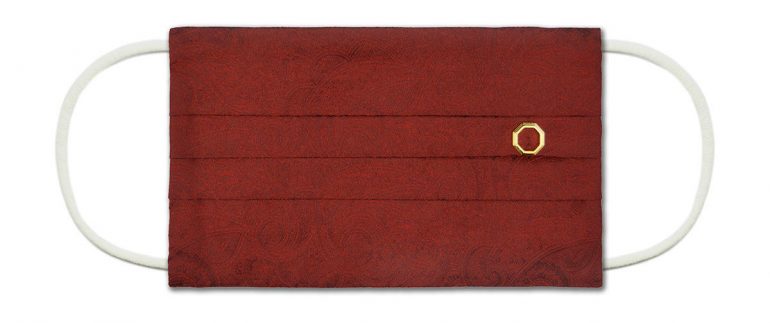 1. Stefano Ricci Men's Paisley Silk Mask Face Covering, $110
This Stefano Ricci reusable face mask in paisley print comes with a signature metal insert and would single-handedly add pizzazz to any man's personality, all for $110. The stunning burgundy hue makes it stand out from the crowd, guaranteeing its wearer will too. It is made out of silk and would complement Stefano Ricci's exquisitely tailored suits.