If you travel frequently or simply love to do it in style, check out Tumi's latest 19 Degree Aluminum Briefcase that's featured in the upcoming film Bullet Train. It boasts a contemporary outline with fluid angled lines and is a style connoisseur's perfect find!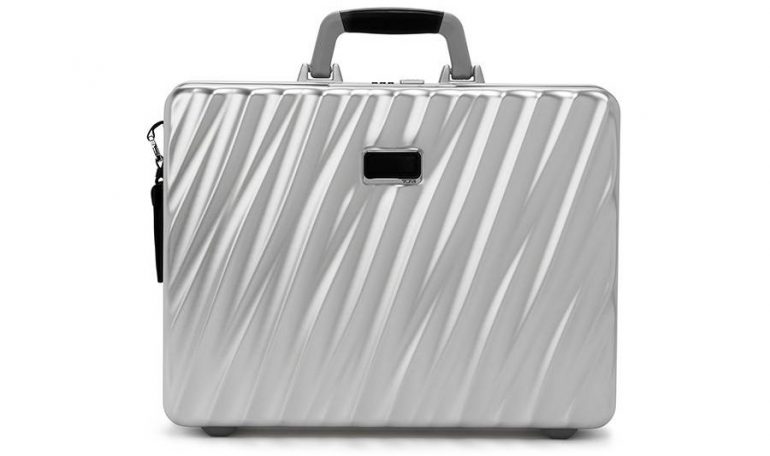 The luxe briefcase weighs a little over seven pounds and comes with a combination lock, a Bullet Train luggage tag, and a custom story patch. It also features a removable leather laptop portfolio, two file pockets, two elastic pockets, pen loops, and a TUMI tracer tag.

It has been showcased in the upcoming summer blockbuster, directed by David Leitch that features a star cast including Joey King, Aaron Taylor-Johnson, Brian Tyree Henry, Andrew Koji, Hiroyuki Sanada, Michael Shannon, Benito A Martínez Ocasio, and Sandra Bullock.
Commenting on it, Jeffrey Godsick, EVP of Global Partnerships and Brand Management and Head of Location Based Entertainment at Sony Pictures Entertainment said, "There was only one luggage brand who had enough style to fit in with the film's all-star cast as well as the durability that could go head to head with an ensemble of assassins on one of the world's fastest trains and that was TUMI, which perfectly fits in with this edgy, action-packed film."
Priced at $1,850, the Tumi Bullet Train briefcase is limited to only 150 pieces and is available in select TUMI stores and TUMI.com.