Calling this pair of sneakers "fancy" would clearly be an understatement. While Buscemi is infamous for its expensive sneakers, the brand's all-new 100 MM diamond sneakers are here to shatter all records with a ridiculous $132,000 price tag!



The shoes boast of the use of premium materials and top-notch craftsmanship like every other pair of Buscemi sneakers. However, what sets these apart is its exclusive 11.5 carats diamond feature along with an 18 Karat gold detailing that is fused onto a luxurious white leather base. Originally revealed on September 8 at Buscemi's SoHo flagship opening party, those who may fancy buying these heftily priced shoes can do so only by paying a personal visit to the brand's downtown Manhattan store at 47 Wooster St. in New York City.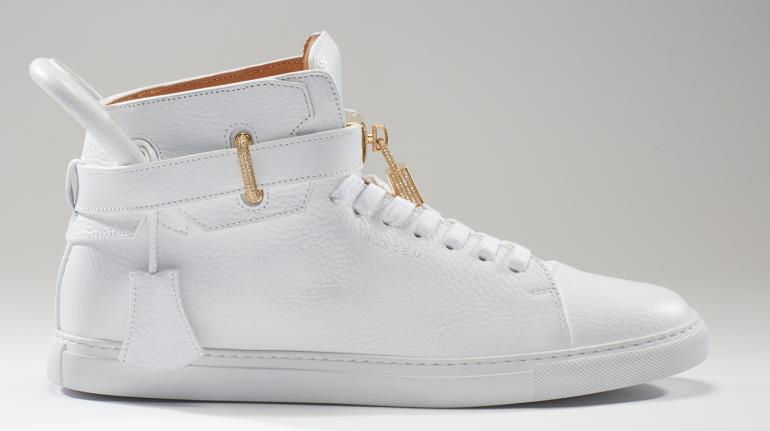 This isn't the only diamond-encrusted luxury footwear known to the world, (with an Allen Iverson counterpart priced much lower at $65,000). With just so much that $132,000 could buy you (including a two-bedroom home in Nebraska or a Tesla Model X), spending it on these Buscemi sneakers may not be your wisest choice unless of course, you're one of the rare footwear fanatics we know!
[ Via : Highsnobiety ]