When it comes to personal style, Rihanna's lure is potent and undeniable. The singer routinely transforms herself from preppy to punk and from red carpet glamazon to street style star. Perhaps this is why Stance Socks collaborated with her for a limited edition collection of socks called Murder Rih Wrote. "She's one of the few women in fashion whose style can go from street to couture in the blink of an eye," says Candy Harris, the vice president of the women's division of Stance Socks.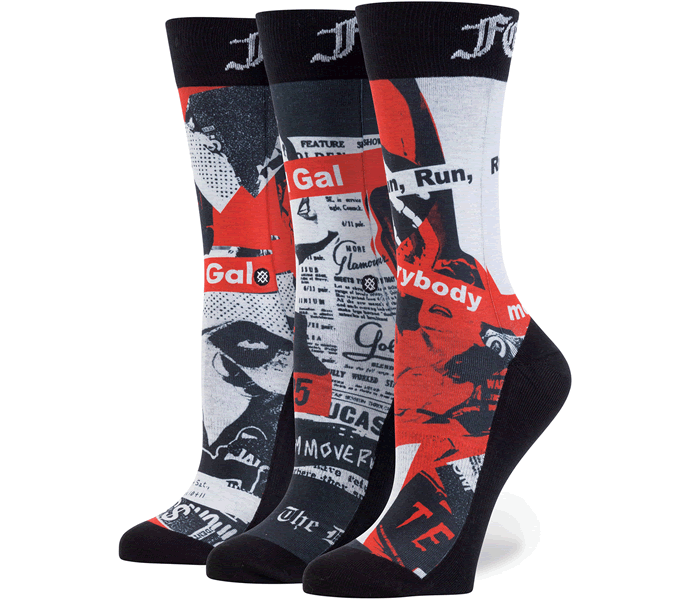 The collection will include over-the-knee and crew-cut socks and are inspired by newsprint typography and horror movie poster art. Featuring stark shades like black white and red, the sock designs are reminiscent of decades old pulp fiction cover art. "I know a lot of people are probably saying 'Why socks?' And that's really the beauty of it," says Harris, "and that's why Rihanna's perfect, because she's constantly innovating and looking to see what's next. Socks are not really a trend; they're a fashion staple."
Eighteen styles will become available in September following the initial launch and another holiday collection is slated for a November launch.
[Via – Vogue]