Lamborghini is increasing the accessibility of their brand with a new collaboration that is bound to excite hardcore fans of the car company. Together with Japanese sneaker brand Mizuno, Lamborghini has debuted a brand new sneaker design called Wave Tenjin 2. The two brands as they have been working together since 2015 and have previously launched other footwear together.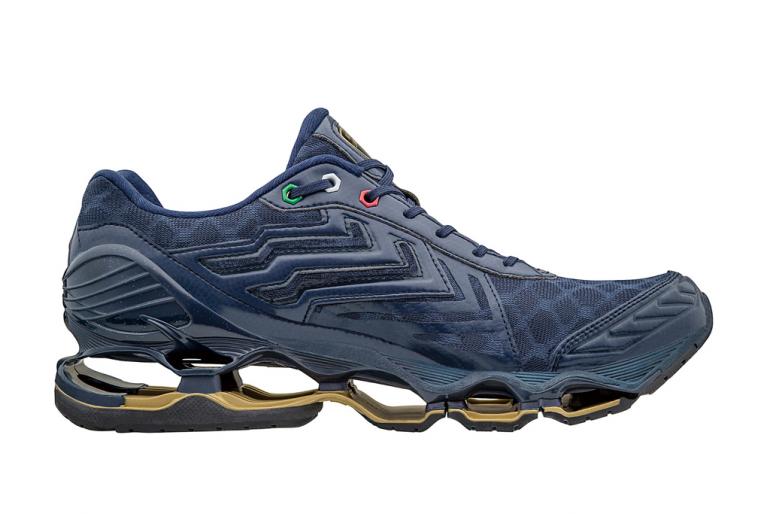 The Wave Tenjin 2 is a running shoe featuring Mizuno's Infinity Wave technology, a cushioning element that now features carbon fiber for more durability. The heel of the shoe is inspired by the rear window of an automobile and is covered with a hexagonal reflective overlay that improves visibility in low-light.


Retailing for $401, the Tenjin Wave 2 is available in three colorways: navy/gold, black/red and gray/silver colorways and can be purchased from lamborghinistore.com.