Looks like it's going to be a tough season for bag people. First Ferragamo released a handbag collection named after Salvatore's late daughter Fiamma. And now Fendi has unveiled a new avatar of its purse inspired by one of the 5 five Fendi sisters, Anna. Launched for the first time in FW13-14 as a new model of the Selleria line, the all-new Anna bag basks in the season's hottest colors. But color meets craftsmanship, as it remains created entirely by hand, and numbered in a series, according to the traditions of Fendi's master artisans.



"This is an iconic bag which I love. It's both casual and contemporary at the same time. The appeal of its ribbed workmanship highlights its softness and adds great personality and character to the bag," states Anna Fendi. And you'll find that a lot of stylish women agree. While Devon Windsor does 'Contemporary' with hers in a lifestyle teaser video, the Anna bag goes 'Traditional' with Nadja Bender. With 1,322 Selleria ton-sur-ton stitches that join together the different parts of the Roman leather and in shades that go from blues to vivid reds, the Anna is clearly the coolest riot of elegance and colors.

To make things better, the Anna bag has both a short or long strap that lends this bag even greater versatility. But while it goes with almost everything, it also stands out for the new FENDI Roma logo heat-pressed on the front of the leather version. For all you fiercely individualistic fashionistas, the Anna Bag is part of the Made to Order Service and available also in an Intrecciato version that is customizable with names or initials. For the rest of you who don't know where to start, take a cue from Cara's white on black "CARA" or the electric blue on Rita Ora. Or just pick out of the vibrant colors.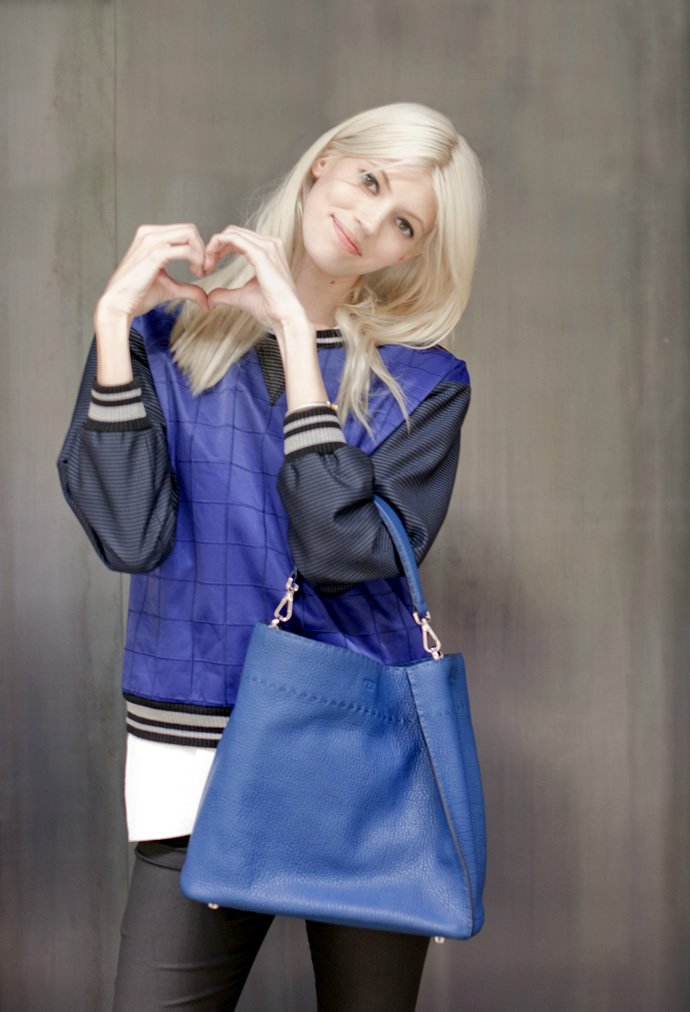 Fendi is the new arm candy

Or one for the shoulder, like Esmeralda's

Nadja Bender: It's good to have (tradition) otherwise you're kind of lost