Our current state of mind is joie de vivre, especially given that Louis Vuitton's collaborations are everything French and fabulous. Since its conception in 1854, the French fashion house has pleased almost every women; from royalty and socialites to the young fashionistas of today. Now, Louis Vuitton is collaborating with Fortnum and Mason to impress the travelling tea-drinker.

A resident in London's posh Piccadilly vicinity since 1707, Fortnum and Mason is extremely popular for their exquisite teas and extravagant gifting selections. The collaboration is extremely exciting and has been labelled the Secrétaire Thé.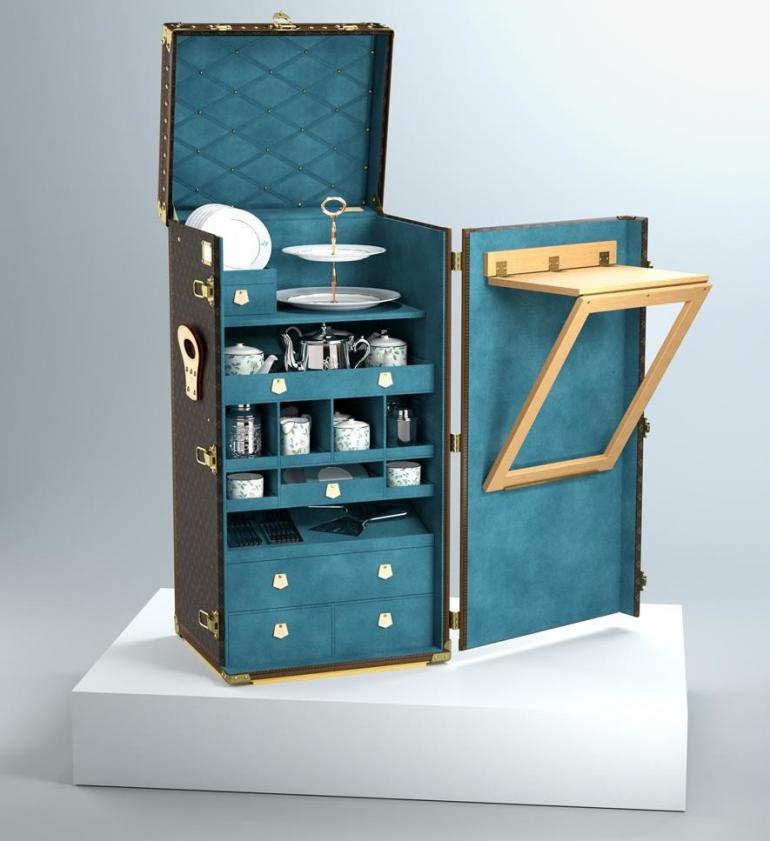 Given the onset of the festive season, the Secrétaire Thé trunk is the ultimate gift to near and dear ones, or perfect for that afternoon tea in. Entailing a wooden foldable table, removable tray, and natural cowhide leather handles, the Secrétaire Thé trunk is all about flair, fashion and oomph. A breathtaking Fortnum & Mason Camellia Tea Set accompanies the trunk. What I loved about the tea set is its gold-gilded pattern which is crafted exclusively for Fortnum's in Stoke-on-Trent—the British home of fine china for centuries—with a design inspired by the beautiful handmade wallpaper of the Diamond Jubilee Tea Salon.
The sought-after trunk is part of the French Art de Vivre 'Louis Vuitton and London,' a collection celebrating the house's savoir-faire and its continuing spirit of innovation.