Versace has opened up a new concept store in SoHo, New York, the brainchild of Donatella Versace and English architect Jamie Fobert. The building spanning 1,785-square-foot itself is reminiscent of a fashion show runway and has been described as opening "onto a long corridor lined with six white and gold rotating panels." The mosaic flooring makes you feel like you are in an 800BC Roman basilica with a modern touch of "contrasting wavy plexiglass panels hanging from above."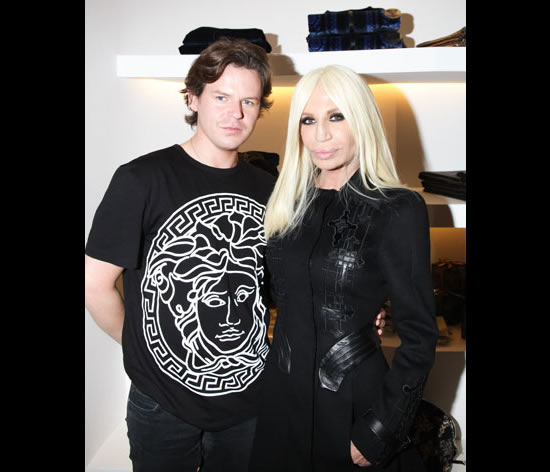 Christopher Kane and Donatella Versace
Space will feature kiosks and capsule stores that give its take on the Versace brand, with proceedings beginning with English designer Christopher Kane, who had created the the Versus line for the brand. His new "capsule collection" includes "T-shirts printed with archival Versace graphics and a pair of gold ear buds stamped with the iconic Medusa head".


Donatella Versace and Lady Gaga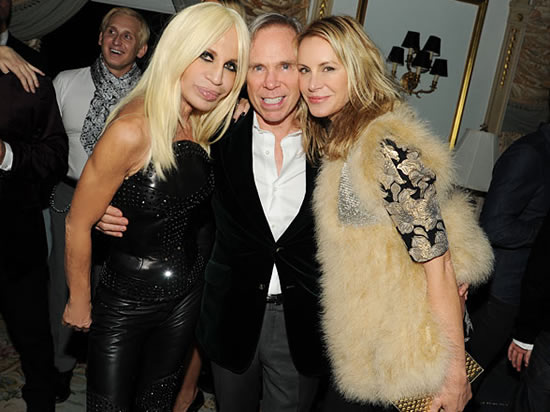 Donatella Versace, Tommy Hilfiger, and Dee Hilfiger
[Vogue and Wmagazine]