The summers are here, and there isn't any better way to cool down your parched throat than a chilled bottle of the cheerfully bubbly golden beverage, beer! This time around, we've decided to step away from the usual Hoegaardens and Budweisers we've been chugging down every summer and have drawn up a list of most expensive and unusual beers to try!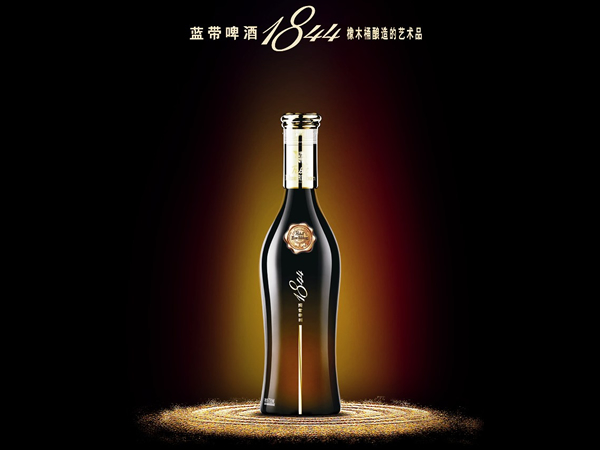 10) Pabst Blue Ribbon 1844
This beer sold by the Pabst Brewing Company ranks 10th on our list of extraordinary beers. Made from German caramel malt and aged in whiskey barrels, this beer is trendy in China and has a sharp texture and flowing sweetness. With a clear, pale-gold body, this beer is light and fizzy and contains 4.74% alcohol by volume. A bottle of this extravagance will set you back by $44.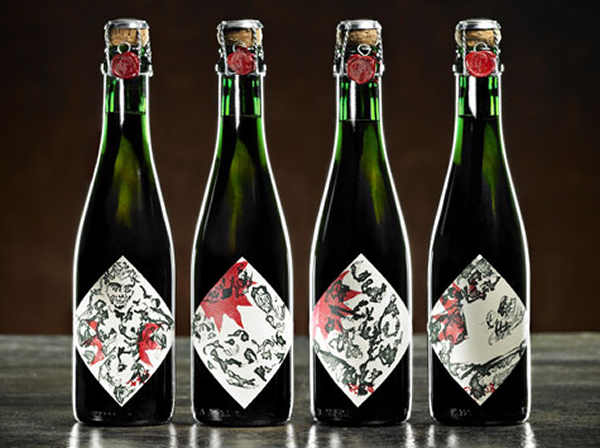 9) Jacobsen Vintage No. 1
One of the most expensive beers globally, the Jacobsen Vintage No. 1 is a limited edition brew and is crafted for beer aficionados who wouldn't mind spending a good $350 on a bottle! Only 600 bottles of the Jacobsen Vintage No. 1 have been brewed, and this beer contains 10.5% ABV Barley wine. The Jacobsen Vintage No. 1 is aged for six months in Sweden in oak barrels and is available in 375 ml. bottles.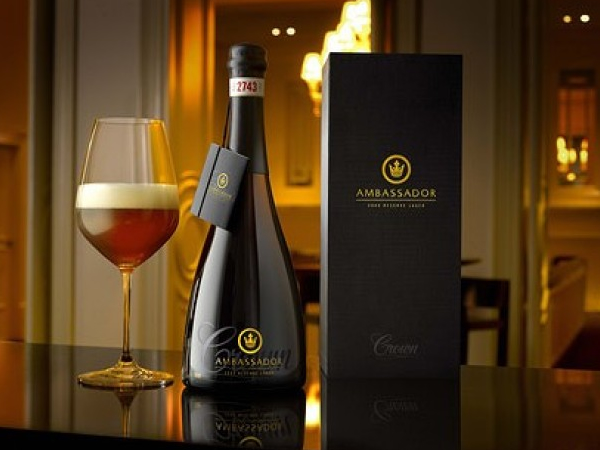 8) Crown Ambassador Reserve
Better known as Australia's most luxurious beer, the Crown Ambassador Reserve compromises a distinctive crystal malt and fresh Galaxy hops, aged in French oak barrels for three months. The beer is limited edition, and only 7000 individually numbered bottles are available. Priced at $94.99 per bottle, the Crown Ambassador Reserve was crafted by Head Brewer Tully Hadley and is available in 750ml bottles.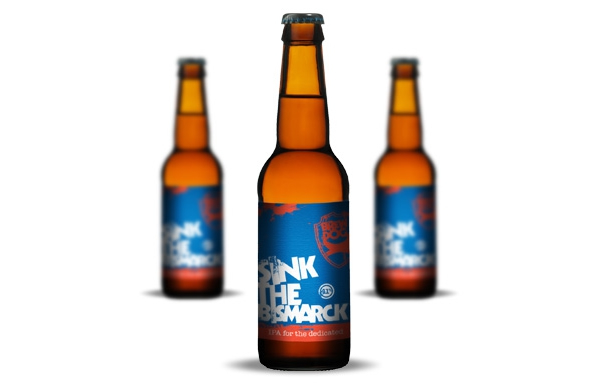 7) Sink the Bismarck
Crowned the world's strongest beer, the Sink the Bismarck is supposed to be drunk in small quantities and sports a screw-top, allowing it to be resealed after a small gulp is swallowed. The beer contains 41% alcohol content and is brewed by Scottish firm BrewDog. Priced at about $85 a bottle, the Sink the Bismarck is brewed to take the most hardcore beer drinkers down!

6) Schorschbock 57
Yet another beer that can easily be named amongst some of the world's most expensive brews, the Schorschbock 57 beer, combines the traditional brewing techniques and contains 57.5% alcohol content. With a smoky and spicy taste, complete with a dash of raisins, the Schorschbock 57 is a limited edition, and only 36 bottles were brewed. Each of these bottles is priced at $275 a pop, making this record-breaking beer a true luxury.

5) Antarctic Nail Ale
Brewed by Perth-based microbrewery Nail Brewing, the Antarctic Nail Ale was brewed with ice and recently brought back from the Antarctic. Only 30 bottles of this beer have been brewed, and each of these was sold for nearly $800 a pop at an auction in Fremantle! The Antarctic Nail Ale is also believed to be one of the world's purest beers, given the fact that it uses water from the Antarctic!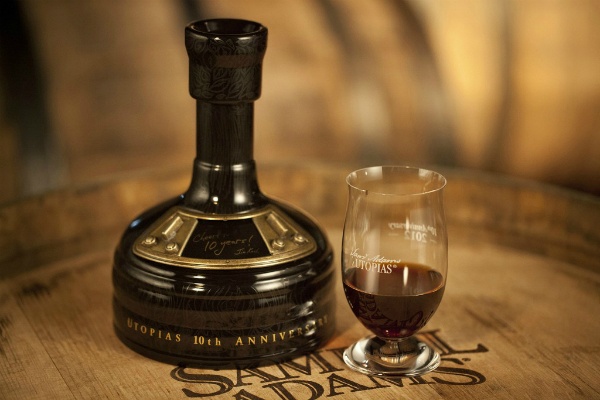 4) Utopias
By Samuel Adams, this is America's most expensive beer and contains 27% alcohol content. The Utopias beer is aged up to 19 years in casks of sherry, brandy, bourbon, and scotch and has hints of each of these beverages. Sporting rich malt and wood complexity, this beer is made from maple syrup and hops. Priced at $150 per bottle, the Utopias beer is an extravagant sip.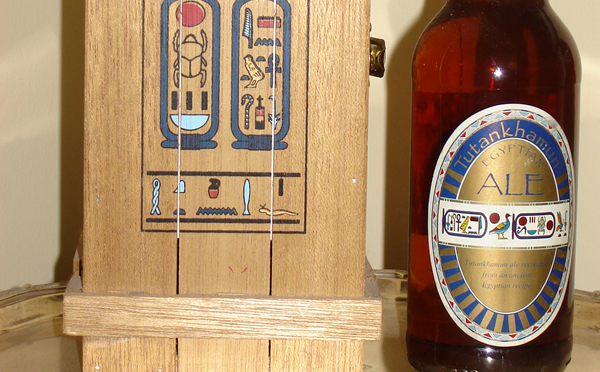 3) Tutankhamun Ale
A beer right out of Queen Nefertiti's Royal Brewery in Egypt, the Tutankhamun Ale was developed using scientific methods that relived the recipe from the ancient world. The 3,250-year-old recipe was brought back to life by Scottish brewer Jim Merrington and researchers in 1990. Only 1000 bottles of the Tutankhamun Ale were first brewed, making this beer extremely limited edition today. While the first bottle sold for $7,686, prices have dropped to $75 per bottle.

2) Space Barley
Called the world's first "space beer," the Space Barley is brewed from barley grown in microgravity! The barley, in particular, is the fourth-generation offspring of seeds that spent five months aboard the International Space Station in 2006. Sporting a mellow flavor and slightly dark color that reminds drinkers of deep space, the Space Barley beer is priced at $110 for a six-pack.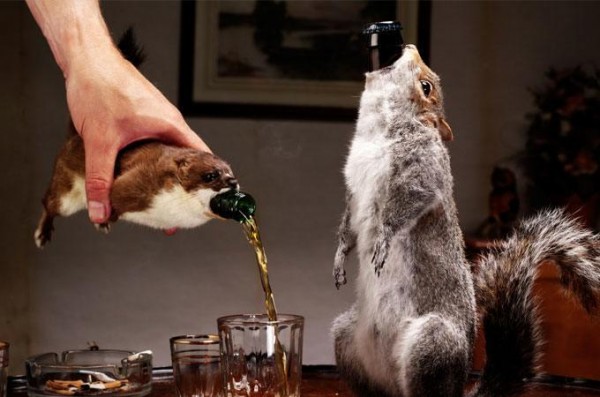 1) End of History
One of the most extraordinary beers we've come across on our expedition of unusual beers, the End of History beer deserves a standing ovation for its creepiness and uniqueness. The Belgian brewed beer comes in bottles packed inside stuffed animals, enabling you to literally pour the beer out of the deceased animal's mouth! Slightly disgusting though pretty eye-catching, the End of History beer wins the top place on our list of unusual beers. Priced at $765 for a bottle of 330ml. Only 12 bottles of this beer were brewed, including seven stoats, four squirrels, and one hare!