Leica have tied up with French-Italian clothing giants Moncler to roll out the all new Leica X 113 camera. In addition to the distinct Moncler blue and red stripes, the camera also packs a rugged profile, which has been well tested in all its glory by Fabien Baron at Greenland. The durability of the camera is synonymous to the known outdoor toughness of luxury clothing options from Moncler. The body is made up of aluminum and magnesium and appears to be quite an ergonomic treat for the adventurous shutterbug.


The Leica X 113 comes adorned with a 3-inch TFT LCD display, an APS-C 16-megapixel sensor and a 23mm f/1.7 Summilix fixed lens. It promises shutterspeeds ranging from 30 to 1/2000 seconds, making it quite a charm for action photographers as well.
In an attempt to establish the credentials of the camera, Fabien Baron, the Editorial Director of Interview Magazine, made his way to Greenland for a monochromatic romance with the Leica X 113. The images captured by him can be found hither and will be on full display at the Frieze Art Fair, which will take place in London this week. Baron was recruited by Moncler President Remo Ruffini who said, "I am so proud of this collaboration, a 360 degree project starting from Leica high-end technology, through to the art photography and the creativity of a visionary artist as Fabien Baron, landing to Greenland to catch the spirit of Moncler, the magnificence of the ice. I thank Fabien for the solemnity of his pictures."
The Leica X 113 costs $2,950 at Moncler.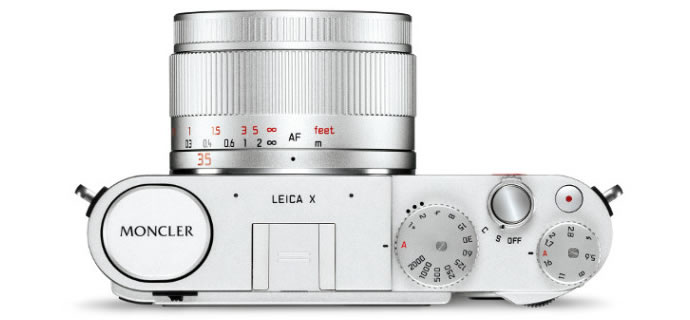 [Via – Freshness-Mag]