Audiophiles who would like to add a 'blinged' accessory to their collection can now opt for the iWave Crystal Headphones with Swarovski Elements. Adorned with 6,500 hand-applied Swarovski crystals, over 10 hours of labor have gone behind, creating each pair in the collection. Although the headphone looks gaudy wrapped entirely in dazzling crystals, one can be assured of the performance of the Ultrasone PRO 750, thanks to the S-logic Natural Surround Sound technology – that offers a three-dimensional sound experience.

With a frequency range of 8-35,000 Hz, 40 mm titanium-plated drivers, the iWave Crystal Headphone is the ultimate buy for the music enthusiast.
There are two options available in the iWave Crystal Headphones with Swarovski elements – one an all gold dazzler, and the other wrapped in orange crystals.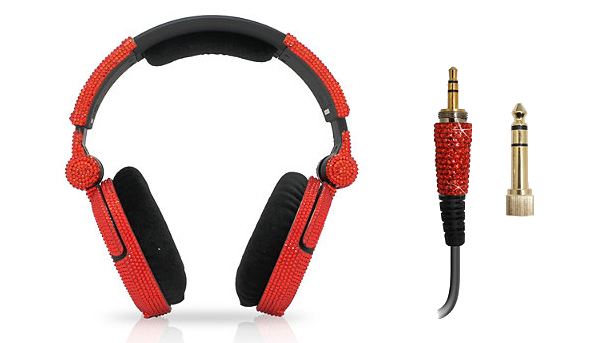 However, both come in a hard nylon box case that helps protects the set when not in use. The headphones are priced at $2000 only.