What you see here is the latest creation from Jean Michel Jarre called AreoDreamOne. Showcased at the IFA, this mammoth iPod dock stands tall at 11 feet (133.8 inches) and has a diameter of 16.3 inches. It is not made of gold or is studded with diamonds or shiny crystals. It is a pure technological marvel and delivers a heart-pounding 10,000 watts of output. It has a built-in ladder so you can dock your iPhone or iPad on the top; other devices can also be connected via the 6.35mm jack or the USB port. It is available in three colors, white, black, or chrome, for € 399,000 ($ 560,000); too bad you can show it off in your beach villa in 2012 as there is a six-month waiting period.
[Video and images after the jump]
Update – Apologies for the incorrect price its $560,000.


Specifications –
Band-width
25 Hz > 20Khz
+/- 6 dB 25 Hz & 20 Khz
Power
Total Power 10 000 W
5 Channels amplifier
Low 1 x 4 000 W
Mid 2 x 1 600 W
High 2 x 1 400 W
Output Circuitry
UMAC™ full band-with PWM modulator with ultra low distortion drivers
1 Subwoofer 18″ 460 mm
2 x Coaxial Mid drivers 12″ 316 mm
2 x Hi drivers 3″ 76 mm
Operation Voltage: 85 / 265 V ac
Frequency: ≈ 45-65 Hz
Input
Jack 6,35 mm
USB MP3, WMA, AIFF & WAVE
30-pin pour iPod®, iPod Touch®, iPhone®, iPad®
2 XLR (Line Level)
Output: HDMI
Signal to noise ratio: 118 dB (A Weighted)
Dimensions and weight
Height: 3 400 mm (133.8 in)
Diameter: 415 mm (16.3 in)
Base external diameter: 900 mm (35.4 in)
Net weight: 395 kg (870.82 Ibs)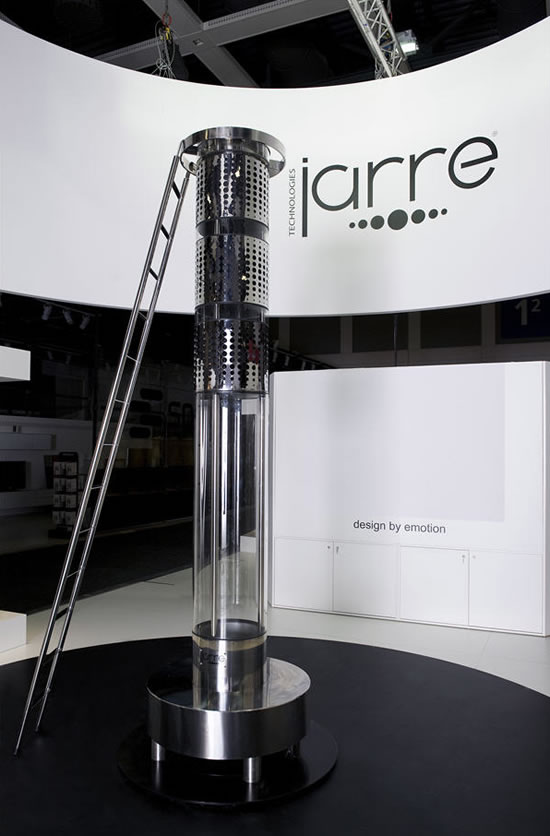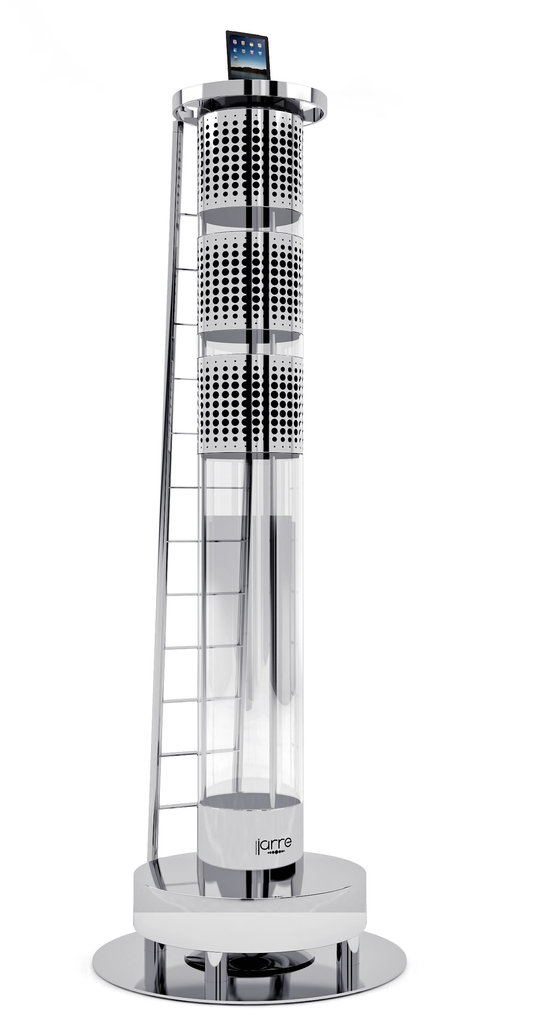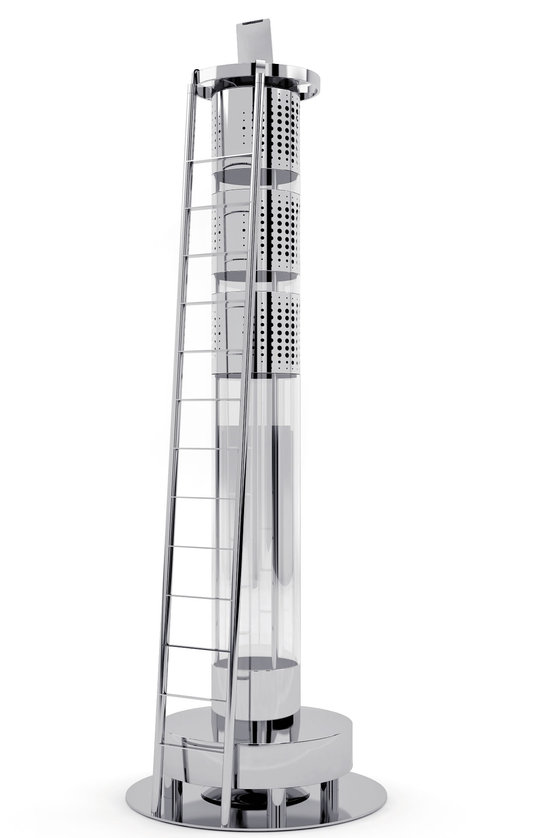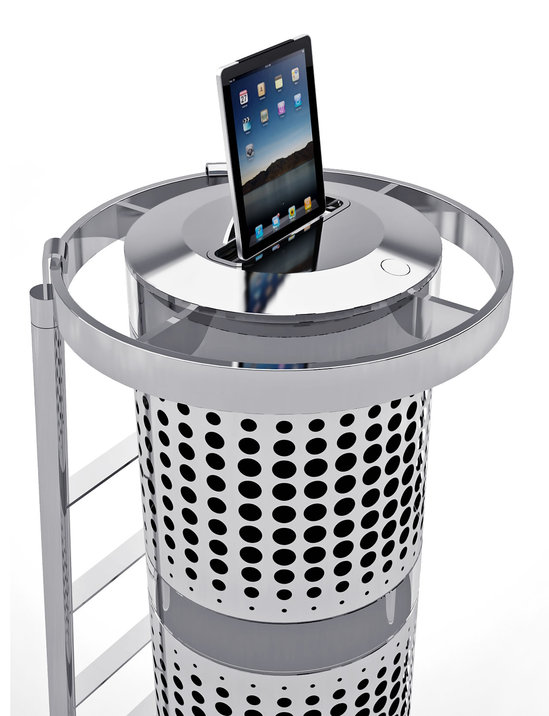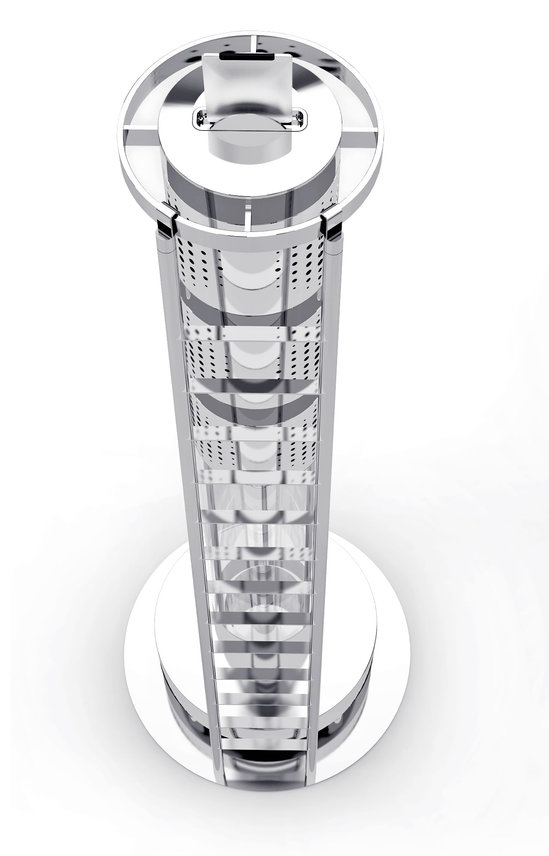 [Jarre]]