Competition in the computer market is driven by specifications and prices, with growing demand of users willing to pay a premium for a personalized design computer. Here is a list of the most expensive desktop computers (PCs) known to man. An element of fashion has complemented these devices that have been stylistically challenged for decades.

Truvia EPC- cost-$55,000
Nicknamed as 'Amish Computer,' Truvia builds elaborate, hand-crafted enclosures for high-end PCs. Custom-designed, entirely handcrafted TRUVIA luxury is available for $55,000 only to a select few individuals who want to experience an unparalleled balance of art, passion, and technology.

Tulip E-Go – cost – $355,000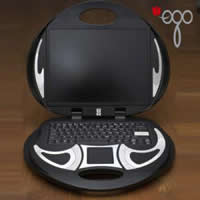 Laptops have now entered the world of high fashion with this diamond-encrusted notebook. For a mere $355,000 you can make the casual cafe surfers blind with envy. The Tulip E-Go Diamond notebook is inlaid with solid palladium white gold plates in which thousands (80 carats) of top-quality, brilliant-cut diamonds have been set with accuracy. The brilliant outcome also incorporates a unique square cut ruby set in both Tulip logos. The novel idea arose to develop a product from the perspective of a woman that at first glance looks more like a fashion accessory than a notebook.
Decadent Display – cost $800,000


Aside from embedding precious jewels into your PC case, or making enclosures by hand out of a single piece of wood, the most extravagant accessories you can sink money into are displays. 9X Media provides an incredible exhibit of multi-screen displays. Claiming to offer combinations of up to 64 HD screens, flaunt this personal computer for $800,00.
The list also features Dell's $10,000 collector's edition PC, $24,000 Voodoo PC that has 2 terabytes of storage, 4GB of RAM, and an AMD FX-60 dual-core processor, $21,000 Apple G5, $5,000 luxury gamer's Alienware PC, $17,000 Mach V.
So, if you feel like splurging then you have got the best options to choose from!!!
Source