With experience, training, and a fair dose of talent, photographers needn't buy the most expensive camera on the planet to take great pictures. Still, it doesn't cost anything to dream about being able to afford the very best in photography! Here is a list of the most expensive cameras available today, with approximate prices ranging from $6,000 to $43,000. Also included are two antique cameras sold for almost $1 million and $2 million at auction!
10. Nikon D4 Digital SLR Camera Body
Nikon's D4 digital SLR features an FX-format 16.2 megapixel CMOS sensor. The sensor, combined with Nikon's EXPEED3 processor, delivers stills up to 11 frames-per-second. The D4 can also handle 1080p HD video. Multiple connectivities make the D4 a favorite for multimedia artists. The D4 is a fast Nikon digital SLR with the most affordable price on a list. Price: $6,000.



9. Pentax 645D 40MP Digital SLR Camera
A medium-format digital camera offered at a more affordable price, the Pentax 645D delivers 40-megapixel image quality, with high resolution images for large print sizes. Its light-weight body is "weather sealed," resisting snow, rain and dust, making it a good choice for professional outdoor photography. The 645D handles 14-bit RAW files in PEF and DNG formats. Other features include the ability to shoot up to 1.1 frames per second at full 40MP resolution. This hot new camera even on "Camera of the Year" at the Camera Grand Prix Japan in 2011, with a stylish red-lacquered edition released to celebrate. camera Price: $10,000.


8. Canon EOS-1Ds Mark III SLR Digital Camera
A popular SLR camera for fast, high-quality shooting, this Canon model is prized for its speed. Even the video output interface and FireWire are designed with speed in mind. The full-frame 16+ megapixel image sensor combines with a fast image processor to deliver shots as fast as four frames per second. High resolutions make this digital SLR a useful tool for commercial photography as well as for actions shots. Price: $12,000.


7. Leica S2-P Camera
A digital SLR camera with the size and handling of a 35mm model, The S2-P by Leica is a favorite choice for professional photographers on the road. The S2-P has a sensor with 30 by 45 mm and 37.5 megapixels, creating images with exceptional sharpness, clarity, and color. Resistant to water and boasting a long battery life, the S2-P is ideal for professional outdoor photography. Auto-focus features range from ultra-wide to super-telephoto. Price: $30,000.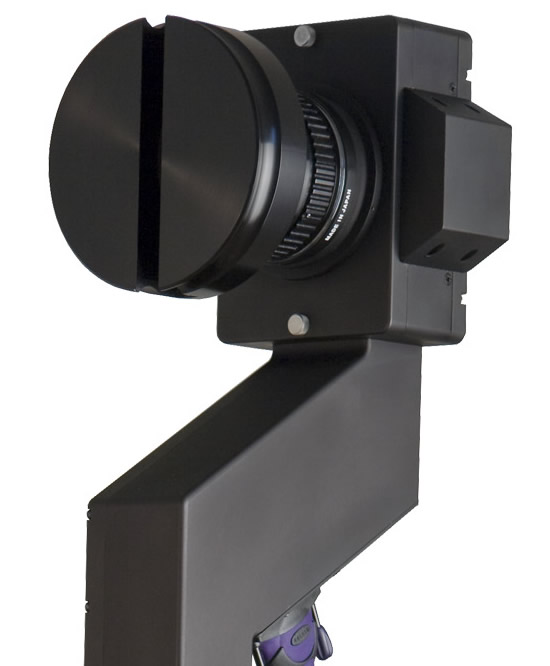 6. Panoscan MK-3 Digital 360 Degree Panoramic Camera
The Panoscan Mark III MK-3 can scan a full 360 degree image in less than 8 seconds. The MK-3 has the ability to capture flat, panoramic images and can be used with most virtual reality players as well, including Flash VR, QuickTime VR and JAVA-based players. The MK-3 is also used by the military for tactical mapping and by police departments for forensic crime scene photography. The camera uses a dedicated digital signal processor to create a 360-degree image in less than eight seconds. Price: $40,000.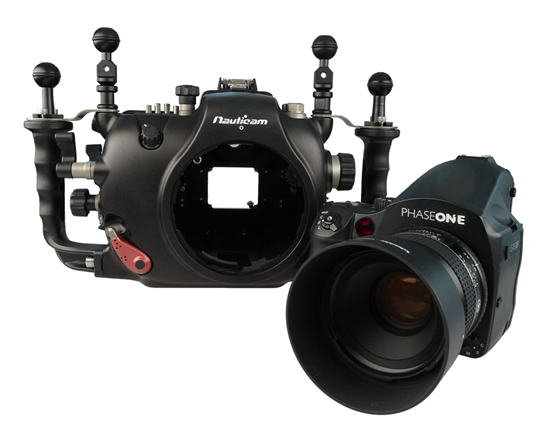 5. Phase One P65+ Back with 645DF Body
Medium-format digital cameras have sensors that are about twice the surface areas of high-end SLRs, but they command a high price in exchange for maximum image quality. The sensor alone accounts for about $40,000 of the camera's price. The Phase One P65+ features 65 MP resolutions, a full frame 645 sensor, three USB ports and a FireWire 800 slot. The P65+ is built to handle constant zooming, to print poster-sized pictures and to display on giant monitors. The camera's cost when it was first introduced was $54,860. It's selling now for about $40,000.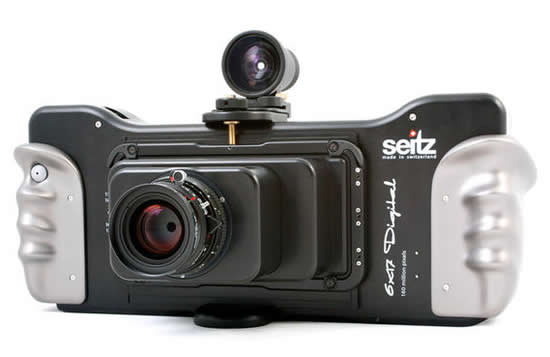 4. Seitz 6×17" Digital Panoramic Camera
Founded in 1955, Swiss camera manufacturer Seitz has long mastered the art of shooting panoramas. Until the launch of the 6×17" digital model, Seitz cameras featured a mechanism that rotated the camera. The 6×17" does not swivel but generates a single image of 160 megapixel resolution. Seitz boasts that the camera is the only camera in the world that creates high resolution 6-inch by 17-inch images with such range and color. Price for this specialty camera: $43,000.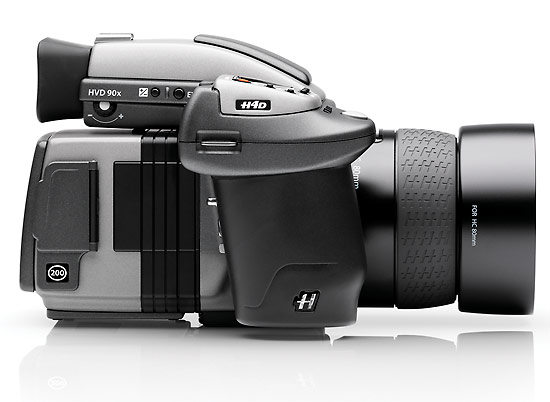 3. Hasselblad H4D-200MS Digital Camera
Professional photographers have yet another reason to lust after Hasselblad cameras with the launch of the company's H4D series. The H4D features medium format sensors of 50-megapixel or 60-megapixel with Hasselblad's True Focus Absolute Position Locks, greatly enhancing auto-focus for commercial photographers. H4D also uses multi-shot technology that combines six shots into a single RAW image, working with a piezoelectric motor that marginally moves the sensor between each shot. Price: $45,000.


2. Susse Frères Daguerreotype Camera
Before the stunning Leica 0-Serie Nr.107 sale last year, the world's most expensive camera was the antique Susse Frères daguerreotype camera. The 173-year-old camera is considered an "attic find," with ownership of the camera having been transferred privately for many years. The camera is a rare example of the daguerreotype method and features an oval lithographic stamp signed by Louis Jacques Mandé Daguerre. Today, the camera is on exhibit at Westlicht in Vienna, Austria. Estimated value: $978,000.


1. Leica 0-Serie Nr.107
Leica's cameras never come cheap, but even the most sophisticated camera buffs gasped when this 1923 Leica camera sold at auction last year. The Leica 0-Serie Nr.107 is one of the only 25 cameras in the series produced and was one the first Leica exported to New York. It is the only camera known to have the word "Germany" engraved on its top plate. Its worth was estimated at between $500,000 and $650,000. In just two minutes, an unnamed collector from Asia put up the winning bid: $1.9 million.
For the very best in photography, it can take the very best of cameras. Whether looking for a camera that can handle treks through the Himalayas, a camera that can take on fast-paced sports events, or a camera perfect for close-up fashion photography, a camera can be both a luxury or an investment for a photographer.
This was a guest post by Liz, a blogger for social photography site ViewBug.com, where photographers can connect and share photos and compete in photo contests and photo competitions.