While it's the meats that are often touted as the heart of any dish, veg components play an equally important role in enhancing the quality of our beloved gastronomical delights. From spices and fruits to the more exotic and rare ingredients such as fungi, there's a range of veg ingredients that make our foods more pleasurable than otherwise. Often enough though, the most precious (and bizarre) of these non-meaty wonders command a grand pay price. Don't believe us? Check out the list of the most expensive veg ingredients from across the world, as listed below:



14) Aceto Balsamico Tradizionale – $200 (Emilia Romagna, Italy): Aceto Balsamico Tradizionale, a genuine variant of traditional balsamic vinegar is made from premium white Trebbiano grapes that have been boiled down to form a concentrated liquid. The resultant product – a thick, dark, sweet, and complex syrup is sold for $200 and is highly sought for across the world. Produced in the Modena or Reggio Emilia provinces of Italy, the Balsamico Tradizionale is further aged for a minimum of 12 years, making it one of the finest varieties of vinegar in the world.

13) Gooseneck Barnacles – $300/kg (Galicia, Spain): Gooseneck Barnacles or better known as 'Percebes' is one of the lesser-known magic ingredients of Spanish cooking. Found around the rocks of the Galician coastline, the Percebes is extracted painstaking from its tumultuous and hidden surrounding, a process that makes the otherwise heavy price of the commodity to soar up even higher. $300 is what fetches you a kilogram of the Percebes along with the most exotic food experience of your life!

12) Ruby Roman Grapes – $360/kg (Ishikawa Pref, Japan): Japan as a country is known to produce several exotic fruits, one of which happens to be the Ruby Roman Grapes. The rare and highly sought-after variety is exclusively grown in Japan's Ishikawa prefecture. Only those pieces which meet the additional criteria for weight and sugar content qualify for sale, with batches of the grapes retailing for as high as $360 per kilogram. The highly-touted for fruit is also believed to bring good luck!

11) La Bonnotte Potatoes- $600/kg (Noirmoutier, France): After the Truffles and Saffrons, it's time for the humble potato to make some noise! Produced exclusively on the Isle of Noirmoutier, La Bonnotte is a rare variety of the vegetable that is touted for its complex flavor (that consist hints of lemon, earth and, of course, the sea), owing to the sea-weed enriched soil that it grows in. Only 20,000 kilograms of the La Bonnotte are harvested each year, with the ingredient commanding approximately $600/kg.

10) Pule Cheese – $1000/kg (Macva, Serbia): If you are a cheese lover with deep pockets, this exotic wonder from Serbia could be the next best thing for you! Called Pule, the premium cheese is produced in Zasavica – one of Serbia's most famous natural reserves. It is made from gallons of 100 percent pure Balkan (an endangered species of the animal) donkey milk, with prices of the rare commodity rocketing up to $1000 per kilogram.

9) Kopi Luwak – $1000/kg (Indonesia): Extracted from the droppings of a wildcat-like animal called the Luwak, this Indonesian coffee is the most expensive of its kind in the world. Also known as the cat poop coffee of the civet cat coffee, Kopi Luwak has been a hit ever since its discovery, with prices for authentic varieties soaring as high as $1000 per kilogram. Unfortunately, several fake distinctions of the coffee are now being sold and it's becoming increasingly important to verify the right blend of the Kopi Luwak before indulging in it.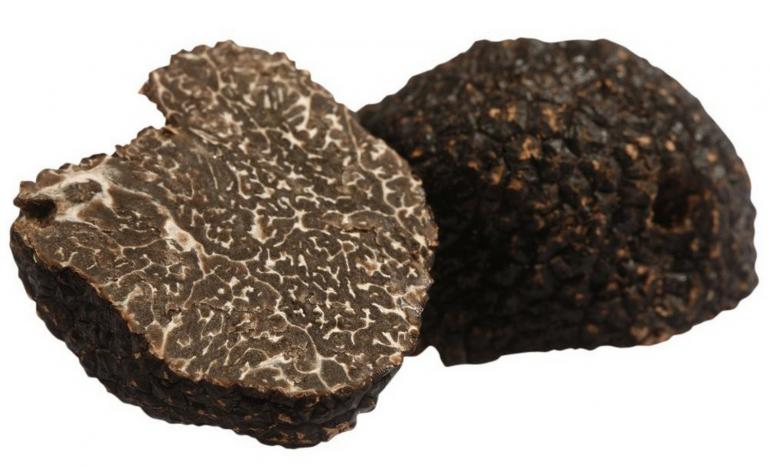 8) Black Perigord Truffle – $2500/kg (Dordogne, France): Truffle- a chef's favorite, is hands-down one of the most exotic veg ingredients on the planet. The underground fungi fruit, especially the French black truffle is highly touted for despite having a relatively short shelf life. Pieces of the rare gastronomical delight can cost thousands, with this particular variety selling for over $2500/Kg. For what's worth though, they(truffles) taste bloody darn good and are even attributed therapeutic and aphrodisiacal powers in some cases.

7) Densuke Watermelon – $5000/kg (Hokkaido, Japan): You may want to reconsider haggling over the $2 watermelon as connoisseurs across the world are spending thousands over a single piece of the delicious fruit! One such variety of it that recently sold for a whopping $5000 is the Densuke Watermelon from the town of Toma in Japan. Known for its circular form, distinct black rind, and its unique flavor, the Densuke is now being considered as one of the most expensive fruits in the world.

6) Alba White Truffle – $6000/kg (Piedmont, Italy): When it comes to fine foods, Truffles, (amongst others) tops the list. The seemingly unattractive delicacy can command thousands as is also proven by the recent sale of a rare white truffle that was auctioned for a cool $6000 in Italy. The uber-expensive commodity (weighing 2 pounds roughly) was first found in the Alba region of Italy and is now retained by Peppe Luele, owner of the luxurious La Massarie restaurant in Florida.

5) Peri Bali Honey – $7000/kg (Saricayir Dagi, Turkey): 'Peri Bali Honey', 'Fairy Honey' or 'Elvish Honey'- call it what you fancy, but this is the sweet exotica that you need in your life! Originating in the mountains of Saricayir Dagi in northeast Turkey, this extremely rare honey is harvested and extracted from the inside of a cave and is incapable of being reproduced. Its unique nature commands prices as high as $7000 per each.

4) Swiftlet Red Nest – $10000/kg (China): The most expensive can also be the most bizarre at times and proving so is the Swiftlet Red Nest, a much-touted for the veg ingredient from China. The red nest or the 'Caviar of the East' is essentially the built out of a protein-rich secretion from the Swiftlet bird's saliva. Locals climb up as high as 500 feet just to collect the coveted nests, making it one of the most expensive foods ever. The Swiftlet Red Nest is also considered to be extremely valuable in Chinese culture.

3) Absheron Saffron – $11000/kg (Absheron, Azerbaijan): Not just an exotic spice, Saffron is also known for its medicinal value and its healing and aphrodisiacal qualities. The finest of its kind is said to be produced in Azerbaijan – one of the oldest centers of saffron (Crocus sativus) in the world. It is also predicted that Azerbaijan can earn over $ 142.6 million per year from industrial production of saffron. More than 75,000 flowers go into the making of half a kilo dry saffron, with the most premium variety costing nearly $11,000/kg.

2) Yubari King Melons – $12000/kg (Yubari, Japan): A cross between two types of cantaloupes, Yubari king melon as the name suggests, falls in the most top-rated categories of the fruit. It is produced in northern Japan's Yubari region and is famed for being perfectly round with an exceptionally smooth rind. The Yubari Melon has gained immense popularity for its unique sweetness and quality, with prices for the fruit shooting up as high as $12000/kg.

1) Yartsa Gunbu Fungus – $18000 (Tibet, China): Also called the 'Himalayan Viagra', Yartsa Gunbu is a type of fungus that grows in Nepal's hilly district of Dolpa. It is produced with molds that infect underground caterpillars (before they turn into moths), with the affected worms eventually prodding out of the soil to form the valuable Yartsa Gunbu. The rare ingredient is traditionally used as a medicine and is also known to work well as an aphrodisiac. A single piece of it sells for about $.2.5 with one kilogram retailing up to $18,000.