The latest doing the rounds of the rare architecture-meets-fine-winemaking segment is Icon Hill's limited edition. Austrian winemaker Leo Hillinger's red wine has found an elongated home courtesy of Zaha Hadid, a.k.a. architecture genius. She has designed the bottle to reflect the "bold and distinctive" character of the 2009 vintage.



"The elongated volume of the bottle has been derived from the profile of liquid droplets," said Hadid of her first-ever design for a wine bottle. "A continuous spatial curve was then projected onto the bottle's surface, defining areas for the concave indentation and suggesting the waves created when droplets break a liquid's surface." The elongated look with curves, and a concave indentation on its curve surface elevates the wine to a supreme status. A small indentation at the bottom of the bottle on the other wine-swirling hand allows sediment to gather. Besides collecting, well, collector status, it encourages proper handling and pouring of the fine liquid.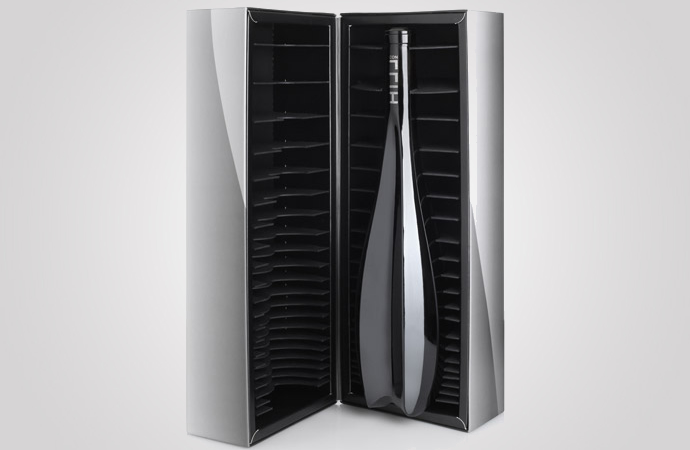 The tall, dark and wine-some $135 Icon Hill bottles are 999 in number and a handsome but limited addition to any and every cellar or bar space.
[Via – Designtaxi]