Latvian military-grade vehicle manufacturer Dartz is known for creating some of the most outrageous and wacky armored cars for billionaire playboys, celebrities who like everything that falls under the category of outlandish and fictional dictators. There are quite a few customization companies and bespoke car builders in the world that make over-the-top vehicles; however, none of them is as crazy as Dartz. The company was in the news a couple of years back for offering whale foreskin as upholstery. The Latvian manufacturer is back with another insane product – the world's most expensive child safety seat that offers bulletproof protection.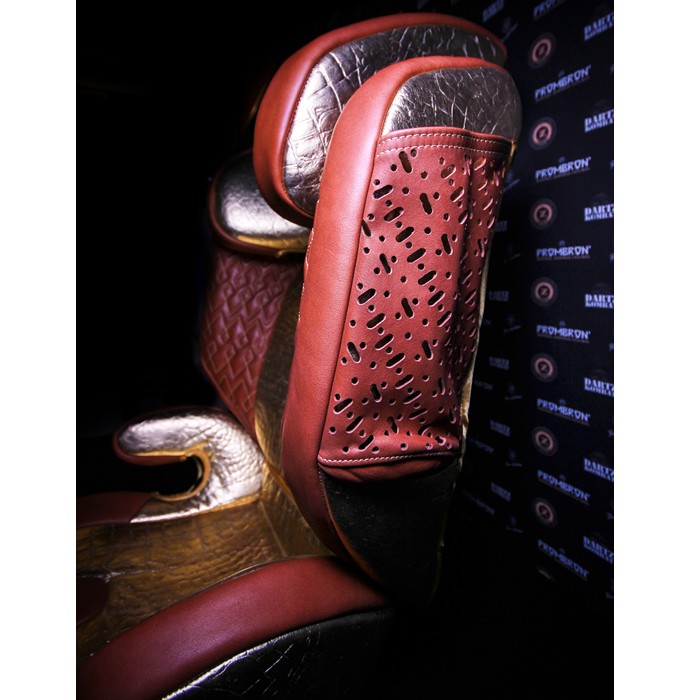 According to Dartz, one of their insane and paranoid customers ordered for the bulletproof (and probably one of the most ornate) child safety seat. In typical Dartz fashion, the press release reads: "Dear parents, we encourage you not to save pennies on your precious child, when you splurge 500 thousand to a million on your own car." Like all the other products by Dartz, every bit of the toddler seat is over-the-top. Back of the seat is made from Kevlar, which is wrapped with carbon fiber along with natural gold stitching. The seat is upholstered with 'Kolonial Touch' gold plated crocodile skin and highest quality 'Luxpel' nappa natural leather.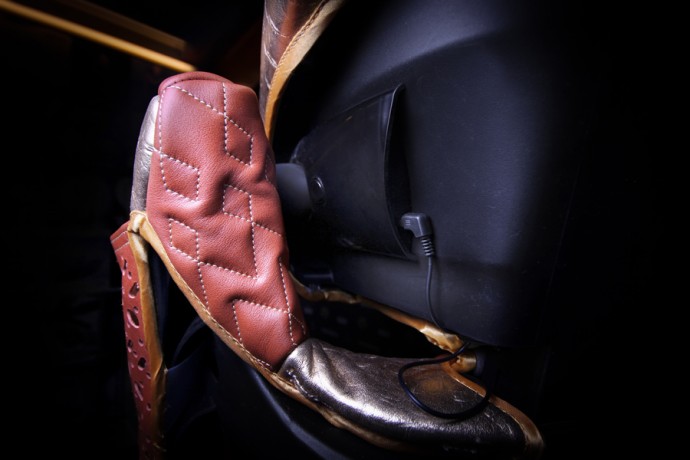 That's not all; in addition to massage function, the outrageous toddler seat also supports iDevices just in case the child has a taste for Apple products. There is no word on the price of this insane child seat and neither did the company disclose any information on the high profile buyer who ordered it. Kanye West has a special liking for Dartz armored cars and with Kim Kardashian expecting another baby, can they be the high profile customers? We will leave that job of finding out with the paparazzi.