Talk about an opulent fan. The new Pirates movie did not take too many brownie points from critics, but some people just loved it! One proof is a homeowner from southern Florida who added a $2.5 million makeover to his property. With the help of Elite Home Theater Seating, he is planning to convert a 'sizeable portion' of his house into a luxurious theater complex which will include a paved entranceway with a ticket booth, a pirate tavern and a theater that is situated on the deck of a pirate ship.
Roll over for more images…………

The theater will have a whole load of fun stuff like a cross between a 17th -century drinking hole for the Most Wanted of the High Seas and a box office, gas lanterns, embossed double doors, rough-hewn stone of the floor and walls, hand-painted ceiling canvases showing a stormy Caribbean sky, candle-lit tavern/theater lobby, heavy dark wood bar and the theater itself giving the feel of entering a fantasy world. Apparently, this isn't the first for Elite Home Theater Seating – they have once done a Batcave theme theater.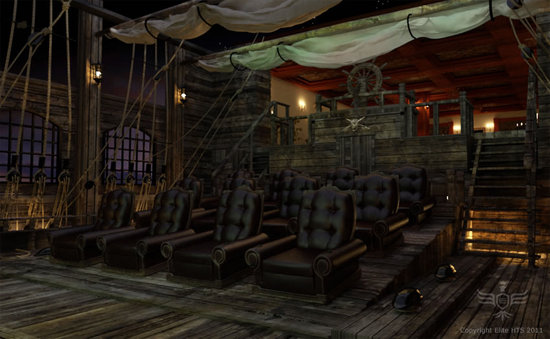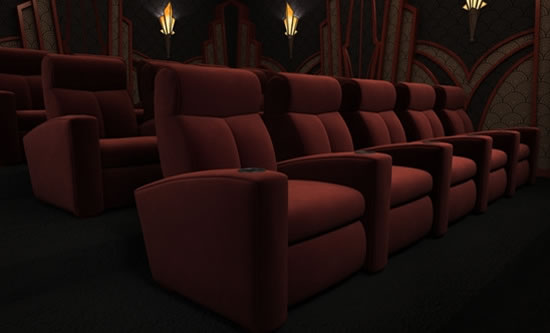 [PRWeb]