There's nothing that a glass of bubbly can't fix! And ensuring that you have unlimited storage and supply of it is Veuve Clicquot in association with Smeg. Together the two marquees have unveiled a novel duo of limited-edition champagne refrigerators. Yes, that's right! Covered in Veuve's signature golden-yellow hue, the pair – one small and one large feature the 1950s-inspired design that Smeg is best identified with. The latter is a full-size model with ample storage and is ideal for families or a larger bunch.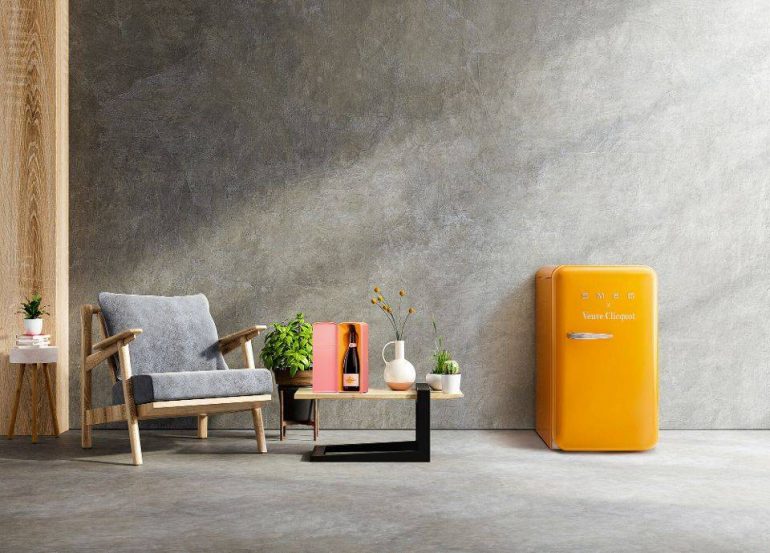 It comprises three adjustable glass shelves, two drawers, and a glass crisper cover along with a freezer compartment that comes with an ice-cube tray. The smaller version on the other hand is ideal for a home bar.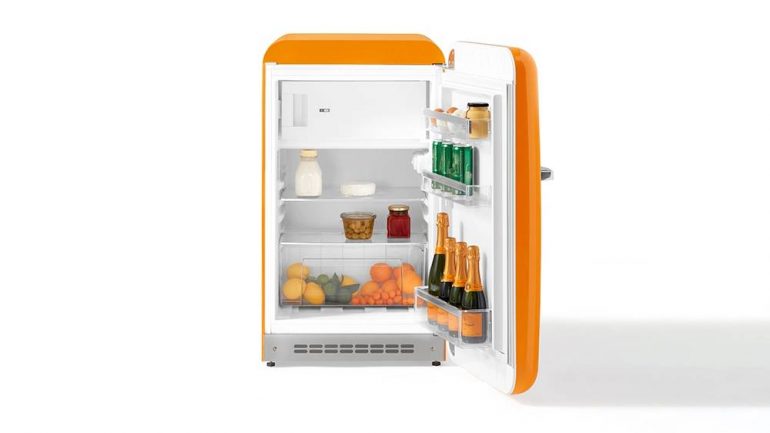 It features two adjustable glass shelves and a crisper drawer alongside a stationary bottle shelf and two adjustable shelves. The appliance further comes with energy-efficient LED lighting and a low 142 kilowatt-hours per year power consumption.

In addition to this, both versions boast static cooling and are made in Italy with a high emphasis on quality. The larger variant titled Fab 28 and the smaller one titled Fab 10 are priced at $6000 and $4000 respectively and are currently available for sale at Williams Sonoma.