Wine connoisseurs are spoilt for choice when it comes to wine cellars and refrigerators. The new entrant in the wine cooling market is the V292 wine maturing cooler, the first EuroCave wine cellar with patented Néofresh technology. The contemporary design with this wine cooler's unique technology provides an ideal aging solution for up to 211 bottles of wine. The EuroCave wine cellar reduces temperature fluctuations and protects the natural humidity, enabling you to enjoy your wine for years to come. The unique cellar is equipped with a specially designed 5cm thick Cellular Quality Insulation, a Vibration Exclusion System for anti-vibration performance.

The features of the V292 include 14 sliding shelves, a removable evaporator, touch-sensitive controls, and frameless impenetrable to a light black glass door or UV screened frame glass door. A wine cellar for every wine enthusiast, it is the perfect fit for your modern homes.
The beautiful design and ultimate performance make this wine cellar a must have in every wine connoisseurs home. The price range for the EuroCave wine cellar starts at £3,000 ($4820).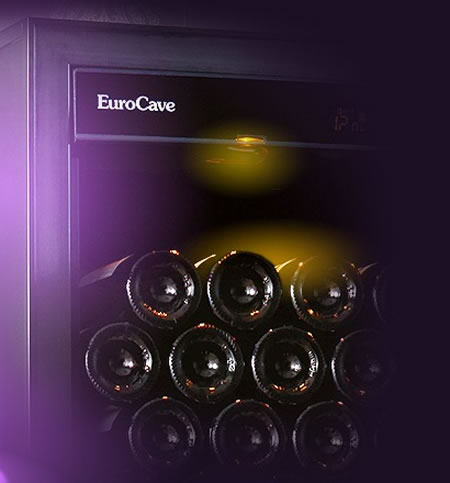 [Appliancist]