A few years ago the Digital Photo Frame (DPF) was quite a big hit for those who loved having their photos around without the hassle of having to print them; just plug in a drive/memory card or hook up to a WiFi connection and stream your photos onto the display to watch as your memories keep floating across the screen. They could be placed at bedsides, in the living rooms and even on your work desk and new images could be added whenever you desired. But, it seemed like the tech simply phased out and like all popular devices, got stored on some shelf/inside some cupboard where all outdated technology goes to waste away. But that's all about to change.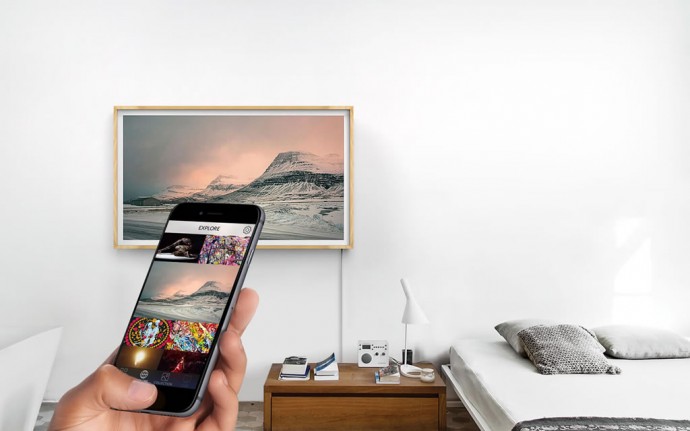 A company called Depict has taken that simple technology, refurbished it and upgraded it to meet today's standards and gone as far as to make it a home in your home for digital art. The product is simply titled 'Frame' and is as apt a name as they come. With a 50 inch 'canvas' space backed by 4K content support on a display designed to accommodate such a high resolution, the Frame is a DPF that goes far beyond anything that's come before.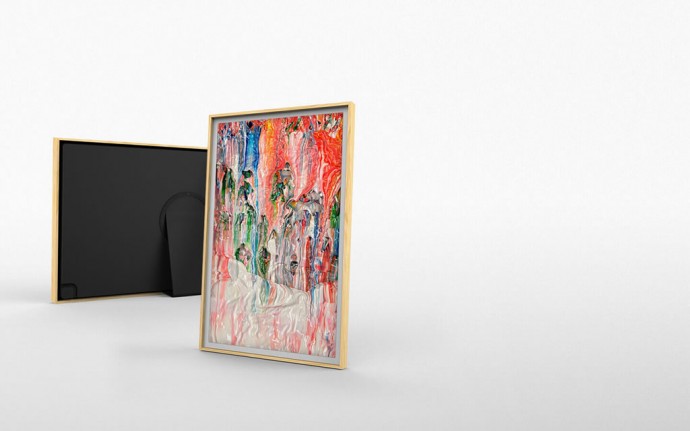 Designed for the art lover in you, the Frame is designed to be wall mounted in either portrait or landscape format but can very easily be switched to either thanks to a versatile rotating wall mount mechanism. The handcrafted frame is made from American maple and comes with a matte border and display to eliminate those pesky reflections and give users a truly breathtaking visual experience. It also ships with a custom, cloth-covered power cord.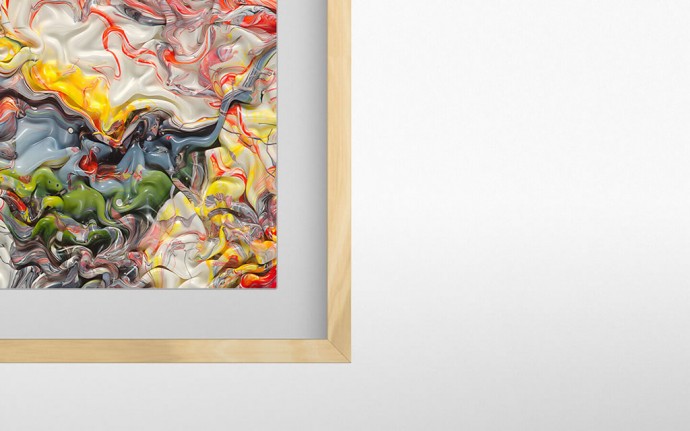 It can be connected to your iOS device complete, with a cloud app, that houses a curated collection of new artwork by some of today's leading digital artists like Chris Doyle, Nicole Cohen, Universal Everything and others. One simply needs to download the artwork and send it to the Frame, et voila, an instant, Ultra High Definition work of art on your wall. The Frame supports both still and animated style digital art which makes it quite a novel piece of art-tech to have.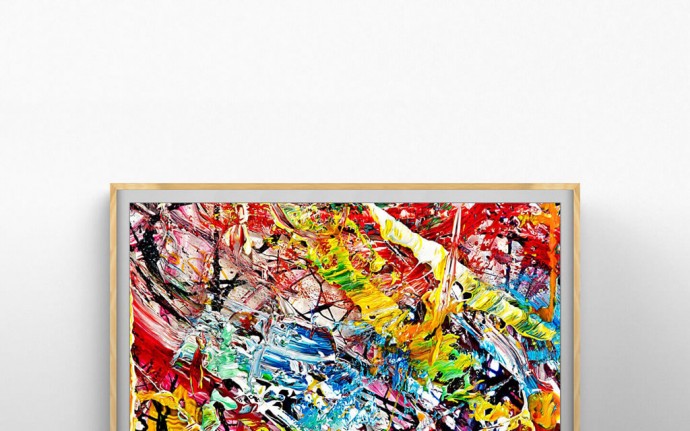 The Frame is currently on pre-order with a Limited Edition model going for $1,800 which includes the first 1,000 buyers getting a signed certificate commemorating the launch of Frame and exclusive access to digital art not available anywhere else. Customers who pre-order this particular Frame will get it before everyone else, when shipping begins in July 2015. It's quite a simple innovation actually and is sure to stir things up with art collectors who enjoy having the versatility of changing their art depending on their mood, setting, hosting atmosphere etc., but it's only a matter of time before we see copy-cat designs make it out at lower prices.
[Via – Depict]