Famed French architect Jean Nouvel will paint the arresting canvas of Saudi Arabia's historic AlUla with a one-of-a-kind luxury resort. The Royal Commission for AlUla (RCU) has begun constructing its Sharaan Resort and International Summit Centre stemming from the 500-million-year-old mountain in AlUla. To make the most of this distinctive landscape and rich history, the resort will be built directly into the mountains of Sharaan Nature Reserve. As expected, the development will take every necessary measure to preserve the natural scenery and native flora and fauna, which is the crux of RCU's vision for Sharaan.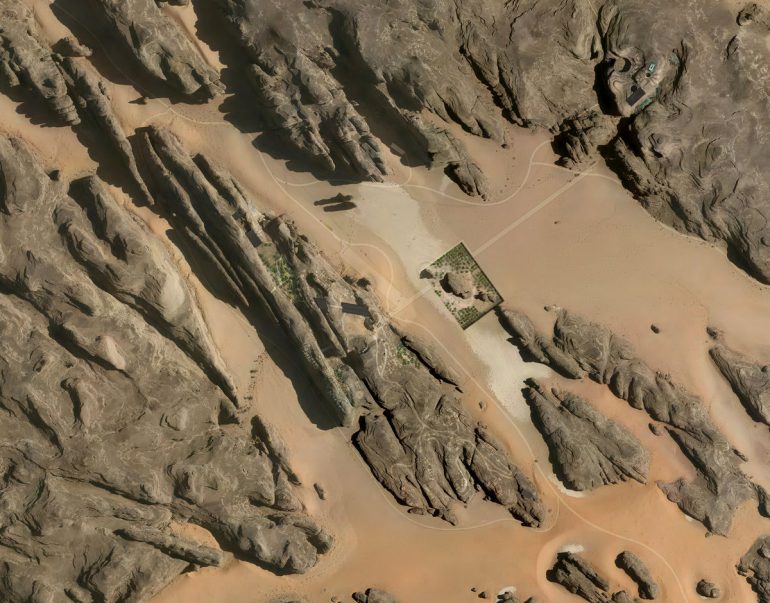 To ensure this is carried out perfectly, the project will rope in the world's top experts in mining and excavation. Sharaan will be a world within a world with 38 suites, a spa, a wellness center, a kids club, a sports center, and an all-day dining restaurant and business center. Everything you need for a great and memorable stay won't be found outside, so Sharaan is fortified with top-notch amenities, services, and unmatched panoramic views. RCU signed an agreement with Bouygues Construction, a French engineering group, which will manage the resort's construction.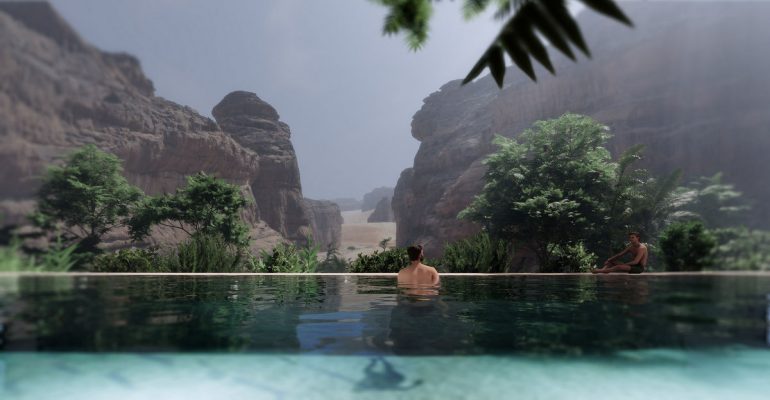 A genius addition here is the unique glass elevator that will take guests on a mini-trip of the geologic aspects of AlUla with never seen views of ancient sedimentary layers and niches filled with art and engravings. Sharaan will be equipped to host VIPs and dignitaries from around the globe and hold events in a massive auditorium dotted with meeting rooms, majlis, a library, and a leisure area.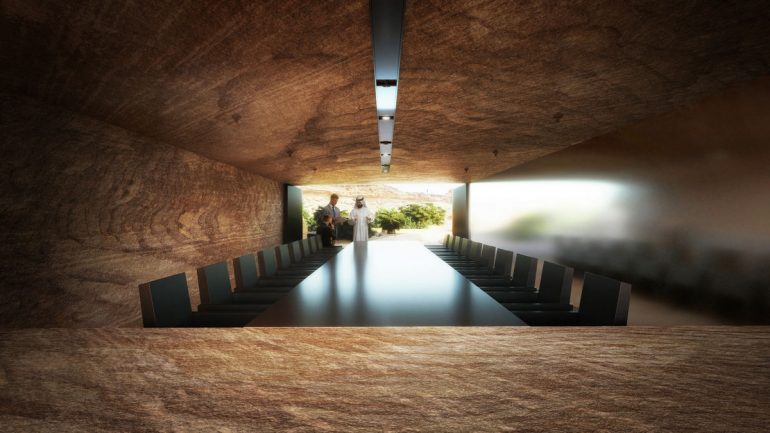 Pierre-Eric Saint-André, Deputy CEO of Bouygues Construction, said: "We are grateful to be part of the ambitious cultural and tourism project of AlUla, and in particular to have been chosen by the Royal Commission of AlUla with our partner Almabani to build the iconic Sharaan Resort and International Summit Centre. The bold vision of Jean Nouvel's architectural firm – with whom we have already had the opportunity to work on the Paris Philharmonic Center for example – is a great source of inspiration for us, since the technical prowess it requires are absolutely unique and incredibly stimulating. We are confident that we will be able to bring our passion for challenges and our state-of-the-art expertise acquired over 70 years on all continents to ensure that this great project becomes an iconic reference in terms of exclusive tourist experience, respect for the environment and harmonious integration within grandiose landscapes."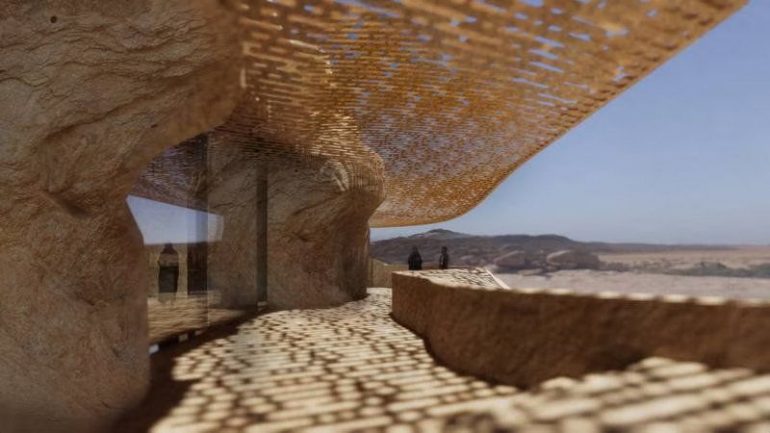 Mohammed Altheeb, RCU's Chief Development and Construction Officer, said, "Sharaan resort is our most ambitious project currently under construction. The resort was designed with complete reverence for the human and natural history of AlUla, and we are committed to sustainable building practices in line with this same philosophy. RCU and its partners are excited to unveil a new chapter in the story of these ancient mountains, where guests will experience the wonders of Sharaan Nature Reserve."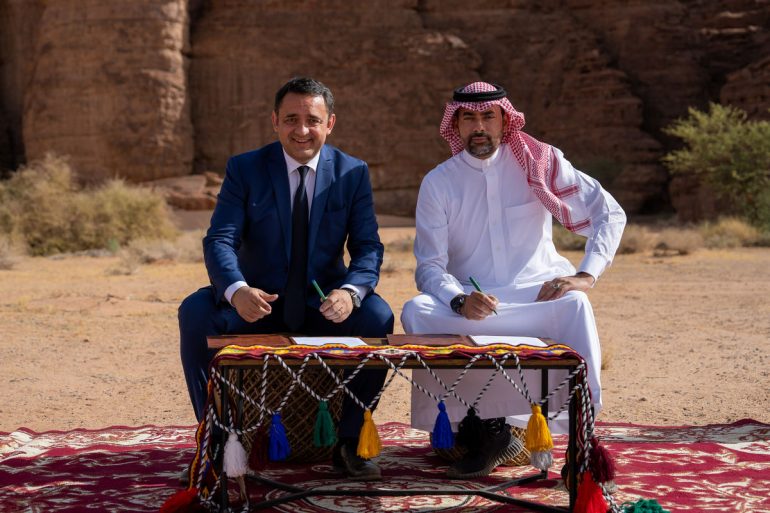 A completion date for the landmark resort is not revealed, but it is well established that there is no stopping AlUla from becoming the next hotspot for tourists in Saudi Arabia.