If you think 'vampires' equals 'Twilight' (and no, I don't mean that wonderful semi-darkness, I mean the fantasy romance novels/ films) then tsk tsk. Get the real gothic story by heading to the streets of Budapest. Better still, let the fancy Four Seasons folk take you. And trust me, take you, they will! Four Seasons Hotel Gresham Palace Budapest has created the exclusive "Twilight in Budapest" experience to indulge the dark curiosities of vampire-loving guests. Talk about hospitality with a twist!

'Budapest' to the globetrotter and Vlad-land to the vampire lover ought to have seen a lot of interest from the latter. Which is perhaps when the innovative team of Four Seasons Hotel Gresham Palace decided to swoop in. And couple with their iconic luxury offerings a fascinating glimpse into history of the mythical beings. So, not unlike novelist Bram Stoker's 'Dracula' book, a Four Seasons limousine will navigate the gothic streets of Budapest, where Vlad III, the 15th-century warrior and also the inspiration for Stoker's Dracula, lived.

Replete with a tutorial on life as HE knew it, which means what, the city from more than 500 years ago, the drive will also involve slightly less err, intense experiences such as an hour outside the city, touring the gorgeous Hungarian countryside. Of course, the vamp-quotient remains as said tour includes the hilltop Visegrad Castle. This is where the King of Hungary held Vlad or Vlad the Impaler, rather, prisoner for twelve years, from 1462 to 1474. You can even step inside the hexagonal Solomon Tower, built in 1258, which served as Vlad's jail cell.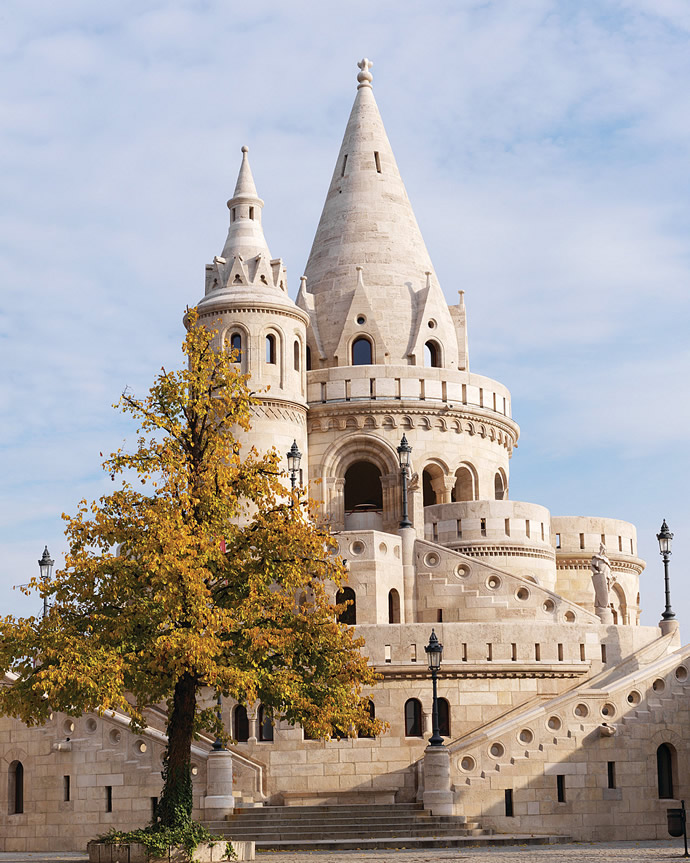 But as they say, all's well that ends well. Vlad won the king's favor and went on to marry a royal cousin who he lived with happily in Budapest, where they had two children. As for you, you'll get to end your half-day tour with a return to the historic Gresham Restaurant at the Four Seasons Hotel. And that's where you can drink a toast to all things vampiric with the hearty Hungarian red wine Bikaver, known as "Bull's Blood". Kids too get their own special kids' menu inspired by the adventurous history of vampires. Just in case you were wondering.

And speaking of, prices for the tour start from $1,100 ($220 approx. for an hour with a seven-seating Mercedes car and private English speaking guide.) As for the non-vampire favoring, Budapest is still plenty touristy sans Vlad and his vampirism. And the Four Seasons, especially has "new dishes, Hungarian pastries, Easter Brunch, and special Spa and rooms promotions" on the menu this spring! Their Easter Brunch on April 20, in fact might just make the ideal way to celebrate, if you're going to be in the neighborhood, that is.
If not then make a trip to explore the "Paris of the East" after checking into the Four Seasons Hotel Gresham Palace, of course, where a river view room promises a lifetime experience on the Danube. If you're also on the lurch for something more luminous, the Four Seasons' spa offers a Gold Sugar Scrub. Make that a must-do on your stay there. Part of the Omorovicza treatment, the golden sugar body polish is followed by a soothing massage performed with aromatic ylang-ylang oil enriched with shimmering gold particles, all for $117.
[Four-Season-Budapest]