As if hotels in Miami lacked glitz and glamour, the famous Faena Hotel Miami Beach is now installing lockers in La Cava, the luxurious resort's intimate private dining room. And of course these are far away from your conventional lockers! The lavish room will now boast nine exquisite LOUIS XIII lockers. Indeed, this is the first time the LOUIS XIII locker program will be launched in the United States.



I'm certain you've gathered that these lockers are no ordinary ones! Purchasers of the locker will have their name engraved on top and be entitled to receive four LOUIS XIII crystal glasses engraved with their initials, in addition to the LOUIS XIII 75 cl decanter.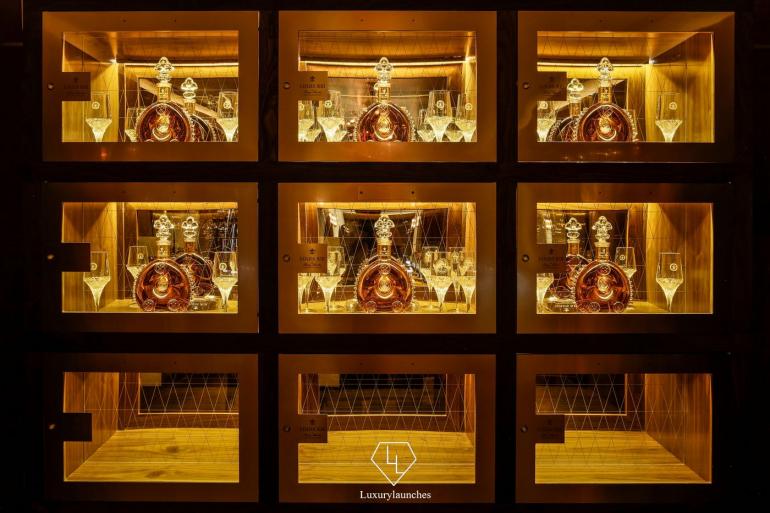 Now more about LOUIS XIII! Well, LOUIS XIII is an exquisite blend of up to 1,200 eaux-de-vie sourced 100% from Grande Champagne, the first cru of the Cognac region. Curated from fine crystal, the legendary decanters have been mouth-blown by some of the most skilled master craftsmen.


If you happen to purchase a locker – that comes with a price of $4,500 each – you can access your personalized lockers and decanters at any time and from any location at Faena Hotel Miami Beach with the exceptional white glove service that Louis XIII is known for.


An intriguing concept in itself, Alan Faena's Faena District Miami Beach continues to challenge existing concepts of culture, entertainment and community. Since its conception, Faena Hotel Miami Beach has been known to bring unique and exotic experiences to the destination.