Luxury beckons you to Switzerland this December as Six Senses Hotels Resorts Spas is all set to debut its first ever resort in the country. Called 'Six Senses Crans- Montana', the luxe property will open to the public just in time for the 2022/23 winter season.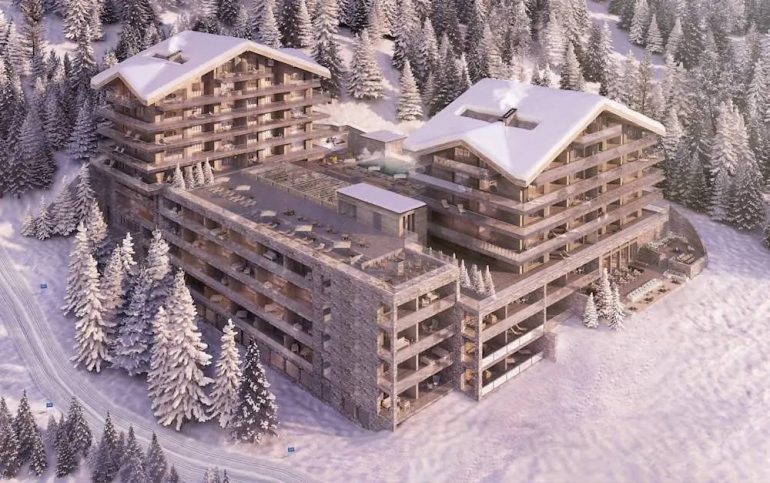 It features 45 Terrace Rooms and one- and three-bedroom Suites – each installed with bay windows and private terraces for unparalleled views of the Valais valley. Visitors will thus get a peek of the Swiss Matterhorn on the left across the 4-Vallées range to the French Mont Blanc massif on the right.

The décor will feature bespoke pieces as well as solid woods and natural fabrics. The aesthetic is mainly contemporary and spells comfort and class in equal measures. Further, the building will cater to sustainability and will be made using recycled, local materials in the flooring, millwork, and fabrics with a special focus on energy and water conservation.

On completion, the resort will offer two restaurants as well as a sun terrace, bar, and retail space. Guests will be able to gorge on dishes such as Hoba Miso, hot stones, sushi and fish, grilled meats, and hotpots with Japanese influences while sipping on exotic sake blends and cocktails.

The property will also feature a 22,000-square-foot spa with nine treatment rooms, an innovative Stretch Pod, state-of-the-art fitness facilities, and a yoga studio. Other amenities will include a large indoor pool leading to the outside, a second rooftop swimming pool, steam, hammam, hot tub, and cold plunge pool.

The Six Senses Crans-Montana is one of the last construction projects in Switzerland for sale with no restrictions for international owners and 13 of the 17 residences here can be bought as a second home. Due for completion in December, the resort will offer ski-in and ski-out access and can be reached in 2 hours by car or train from Geneva.
Luxury never felt better than this!