Italian fashion house Bulgari unveiled at the Paris Haute Couture Week its Diva high jewelry collection. The event was held at Hotel Potocki in Paris and saw a full house of stars and celebs dazzle the event, including Bulgari's newest muse and guest of honor, Carla Bruni Sarkozy. The Diva collection is an amalgam of elegant necklaces, bracelets, and earrings that flaunts a combination of the rarest colored gems, a trademark of Bulgari. Movie stars who wore Bulgari jewels during the glamorous 50s and 60s have inspired the collection. This includes Ava Gardener, Elizabeth Taylor, and Sophia Loren. Here are a few exquisite pieces from the collection:



This necklace from the Diva high jewelry collection is a truly magnificent expression of high jewelry fashion from the brand. It uses vibrant never before seen colored gems, the best accessory for any high-profile event.

Matching the necklace is this bracelet with the same rare colored gems.

Another bracelet from the Diva collection. However, this time, it is entirely set in brilliant diamonds.

You could accompany the diamond bracelet with this exquisite necklace that perfectly matches it.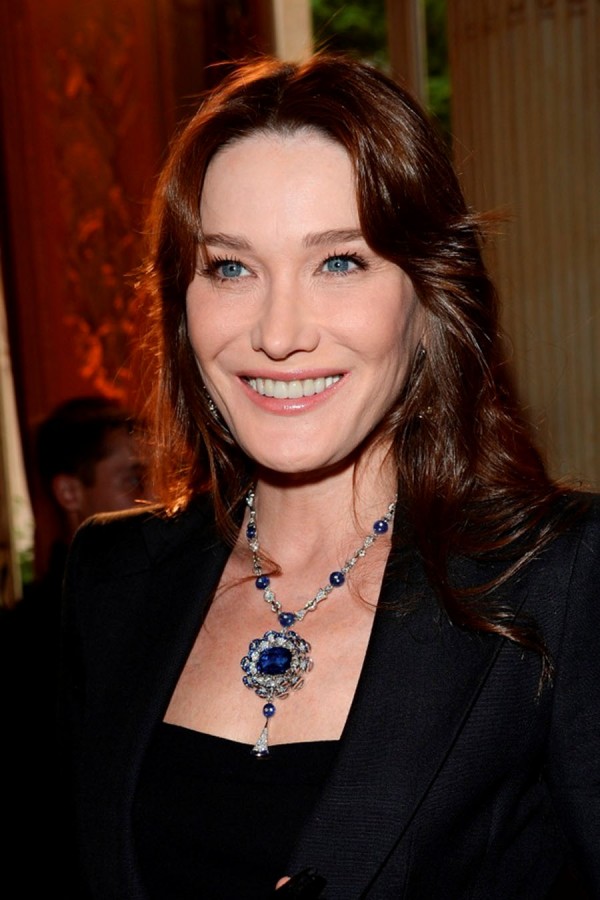 The evening's guest of honor, Carla Bruni Sarkozy, accessorized her black outfit with dazzling high jewels from the new Diva collection.
The Diva Collection was earlier introduced on June 21 at the Bulgari fine jewelry event in Portofino held at the Palace Abbazia La Cervara.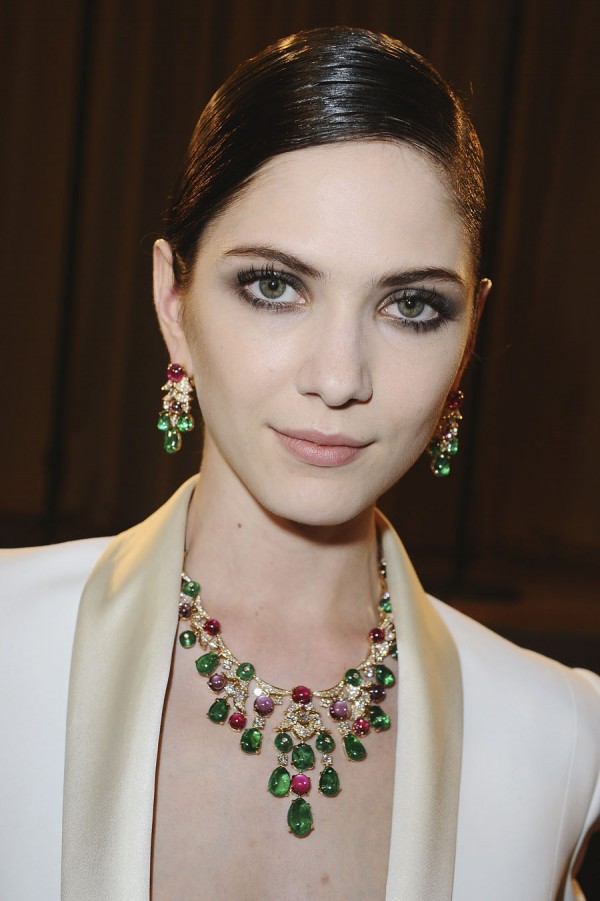 Therein, along with 200 accessories like handbags and sunglasses, the Diva Collection was put on display.
[Via – The-Jewellery-Editor]