Bulgari is synonymous with magnificence. So how does one exceed excellence? The Roman Maison's newest high jewelry and high-end watch 'Magnifica' collection shows us how! They are setting new examples of incomparable craftsmanship using a superior combination of the world's rarest gems and translating them into unparalleled designs. Not only do these unique pieces of the Magnifica collection enthrall its admirers, but they also work to bring hope and encouragement back to Italy's fashion capital along with a donation made to the Milan Municipality as part of the tribute. The two-day brand event in Milan was dedicated to celebrating the collection that, by the 137-year-old Maison's own admission, is the most precious High Jewelry collection that Bulgari ever created, worth hundreds of millions of euros and hundreds of thousands of hours of patient craftsmanship.



Magnifica is aptly named as it brings forth an extraordinary selection of 350 masterpieces of High Jewelry and Watches, of which 60 are mindboggling millionaire designs. The collection owes its grandeur to the inclusion of the most precious, rarest gems that the Roman jeweler discovers worldwide. They span from an incredible 131.24 carats spinel, a 93 carats cabochon Colombian emerald, and five marvelous oval cushion-cut Paraiba tourmalines, the rarest gems in the world. Bulgari Product Creation Executive Director Fabrizio Buonamassa transforms these rare gems into innovative solutions and transforms them into four breathtaking "secret watches," namely, Celestial Sky, Diamond Swan, Ruby Metamorphosis, and Baroque Spiral.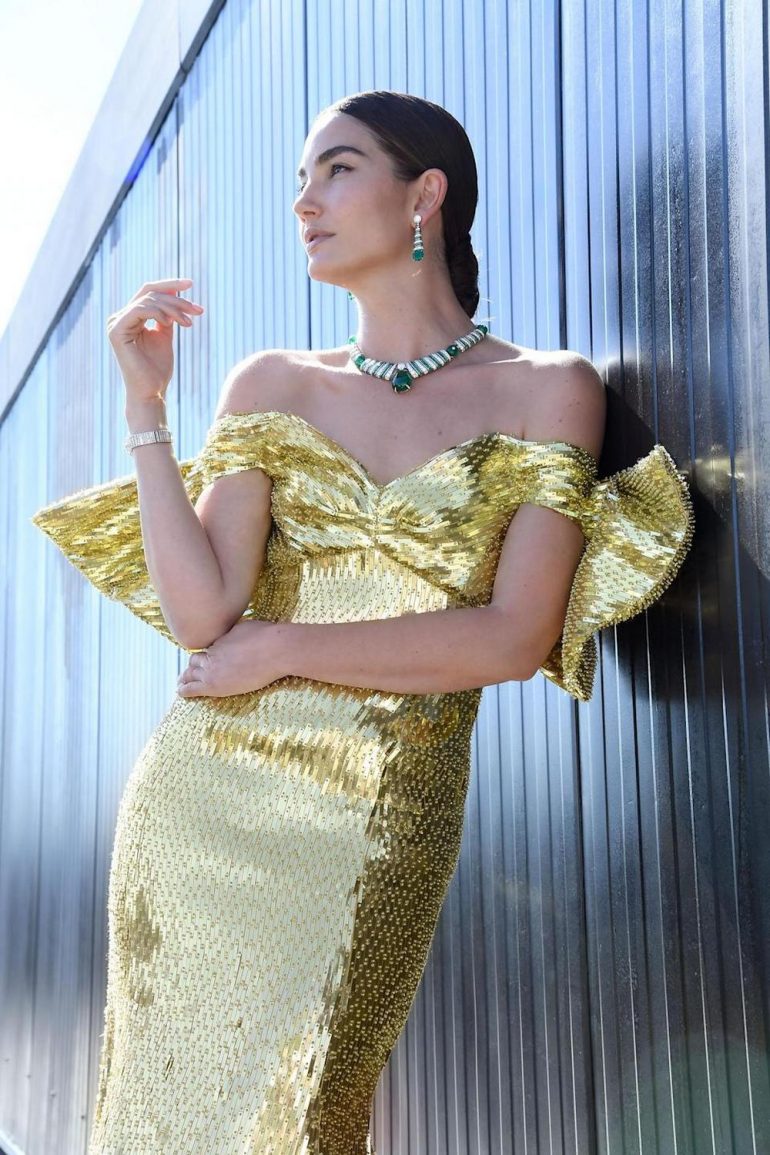 The Ruby Metamorphosis watch is a one-of-a-kind secret watch, which required 1,650 hours to complete. The timepiece is an excellent example of a secret watch featuring an antique cushion-cut 6.3 carat Mozambique ruby cover for the dial of the watch initially designed as a set with the namesake necklace. The Celestial Skywatch celebrates Rome as an eternal source of inspiration for Bvlgari. It is so named after the stunning oval-shaped 6-carat Sri-Lanka sapphire. The Diamond Swan watch is an exceptional Art Deco-inspired timepiece featuring a dial concealed by a 7-carat facetted rock crystal. The Baroque Spiral watch carouses the Baroque movement by incorporating curling baroque motifs intertwined with the finest diamonds, emeralds, rubies, and sapphires.

The assemblage of necklaces is another world of opulence altogether. One really can't decide the winner among the innate beauty the Magnifica collection possesses. There are some sure-shot torchbearers, though, like the Hypnotic Emerald necklace. This compact ophidian beauty's exquisite body stars a slew of pavé-set diamonds, as well as diamond baguettes and emerald cabochons. It took a total of 1800 hours to make and clasps an exceptional 93.83-carat cabochon-cut Colombian emerald that stares at you like an unfaltering snake. The sumptuous Imperial Spinel necklace comes next in line, highlighting the beauty- the fourth largest known spinel globally, weighing 131.21 carats. The Mediterranean Queen masterpiece became a reality after 2400 backbreaking hours and five splendid oval cushion-cut Paraiba tourmalines that create a remarkable vision when combined with sinuous, curved elements with cabochon emeralds and diamonds. For those who want to encapsulate all the gorgeous hues of gems and wear them with elegance, the Color Legacy necklace, showing an impressive rhythmic composition of different colored gems featuring an array of exquisite cuts and settings and makes for a stellar choice. Bulgari Ruby Metamorphosis is a superlative convertible work of art that detaches into a diamond choker and a chain, effortlessly combining the worlds of form and function. The Ruby Metamorphosis necklace stars a precious 10.02 carat antique cushion-cut central Mozambique ruby surrounded by sensual silk-like tassel mixing baguette diamonds and cabochon rubies. This versatile high-jewelry piece can be worn in at least nine different ways.

Lastly, come to the pieces enthused by the fearless, audacious Bulgari muses. They range from orator Hortensia in Ancient Rome and Maharani of Indore to Chinese writer Eileen Chang and 17th-century painter Artemisia Gentileschi, who focus on the central role of women in society. Art Deco artist Tamara de Lempicka inspired the drawing of the Bulgari Diamond Swan necklace featuring ink diamonds punctuated by mother-of-pearl touches. The Bulgari Lotus Flower necklace is dedicated to the Maharani of Indore, who became the picture of the modern woman in the thirties in her own iconic ways. The unapologetic combination of gems in the Lotus Flower necklace includes malachite and chrysoprase surrounded by pave-set diamonds, as well as amethyst and chalcedony beads.

After being impressed with Zaha Hadid's unique architecture and even rarer spirit, it is time to allow your eyes to pop over the Fluid Tanzanite jewel that pays tribute to the unique style of Zaha Hadid. The creation sees Bulgari's tubogas enriched with pavé-set diamonds on a design inspired by Hadid's signature use of curves and irregular geometries and a central 77.88-carat tanzanite cabochon. A high jewelry atelier has been allocated inside Bvlgari's flagship on Via Montenapoleone to view the new Magnifica collection until June 10th. You may also stream the Maison's runway show on June 21st, filmed in one of Milan's most iconic spots to give visibility to the re-birth city.