Chanel is a brand synonymous with world-class craftsmanship. The journey began more than a century ago, and this year marks the 90th anniversary of Bijoux de Diamands. Designed by Coco Chanel, the dazzling collection from 1932 is widely recognized as the world's first high jewelry collection. The fashion house is commemorating this occasion by unveiling 1932, a line of jewels that pays tribute to her groundbreaking creations. Bijoux de Diamants originally consisted of about 50 pieces. The inspiration for this ethereal collection was the Parisian night sky dotted with shining stars, a serene moon, and cosmic entities. The collection was designed using motley of white and yellow diamonds set in platinum and yellow gold.



Coco Chanel said, "If I have chosen diamonds, it is because they represent the greatest value in the smallest volume. I seek out the motifs that best showcase the brilliance of diamonds – the star, the cross, the fall of graduated stones and large sunburst cabochons." the collection also saw a mix of motifs like ribbon bows, feathers, and geometric shapes like spirals, circles, squares, and crosses. Today the Paris Maison is celebrating the much-talked-about '1932' collection by unveiling the magnificent 55.55-carat Allure Céleste.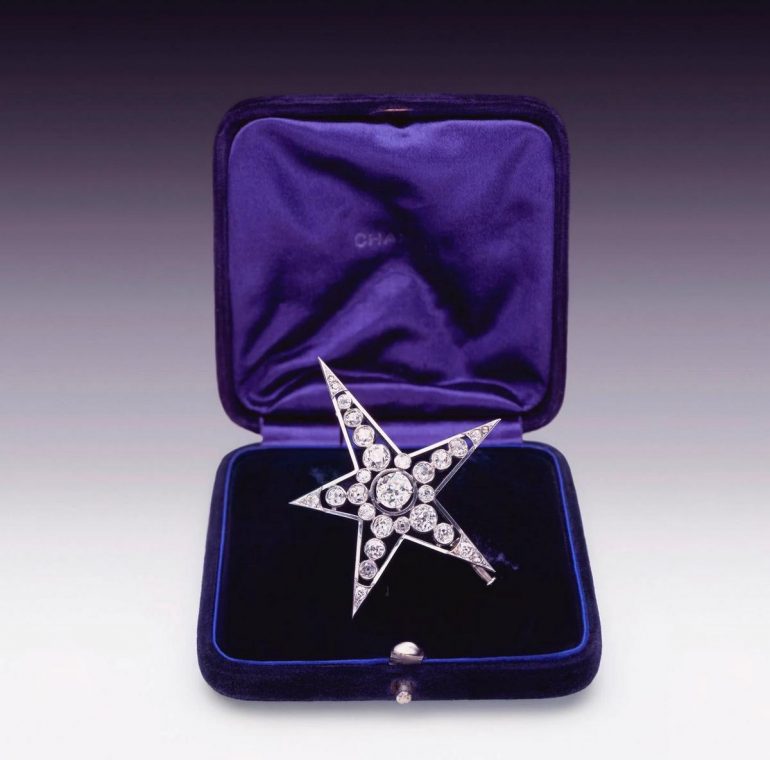 The necklace combines the classic curves with clean contrasting straight lines. At the entre of it all is the cynosure of the piece, a blue oval sapphire weighing in at a staggering 55.55 carats. The necklace is attractive in many ways, not just its unique design or opulent material but also because the piece is also fully transformable. The halos can be detached to be used as brooches. The central row of diamonds can be taken out as a bracelet. This leaves a dainty new necklace with a shorter, more wearable length.

According to SCMP, Patrice Leguéreau, director of the studio, shared, "I wanted to return to the essence of 1932 and to harmonize the message around three symbols: the comet, the moon, and the sun. Every heavenly body shines with its light. I have given figurative expression to the shimmer of the comet, the halo of the moon, and the radiance of the sun. These graphic motifs amplify the brilliance of the jewels."

The collection includes 81 pieces, of which 15 are transformable in addition to the exceptional Allure Céleste necklace. An assortment of 15 additional pieces from the collection are also transformable and use a dazzling array of colored gemstones, sapphires, yellow diamonds, opals, rubies, spinel, and tanzanite.
[Via: SCMP]