Chopard has revealed a stunning line of high jewelry at Paris Couture Fashion Week that's is filled with the magic and fantasy of vivid colors. About a year after becoming a member of the Fédération Française de la Couture, the favorite jewelry and watch house has a revealed a collection that uses gold and titanium as the setting for sparkling gemstones in myriad colors.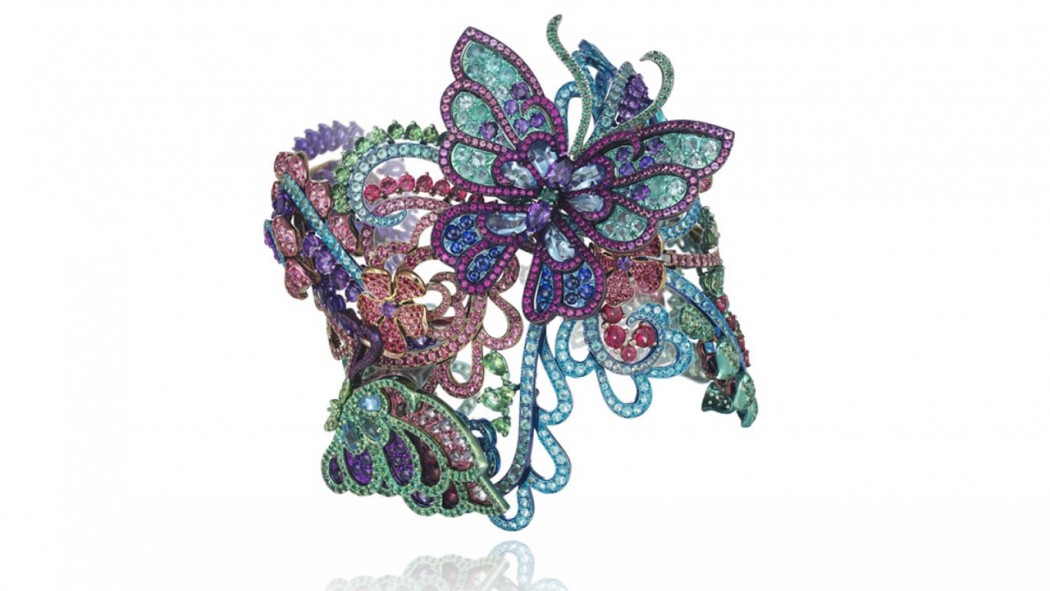 The collection includes three titanium and gemstone cuff bracelets, an intricate necklace, a pair of sculpted jade earrings and "Fleurs d'Opales" a three piece opal ring collection.


The beautiful cuffs use traditional and modern jewelry making techniques to beautiful effect. The titanium settings match the gemstone embellishments making each bracelet a riot of colors on the wrist. Look out for motifs like butterflies, flowers, and lacework. One of the bracelets even has removable butterflies that can be worn as earrings and a brooch.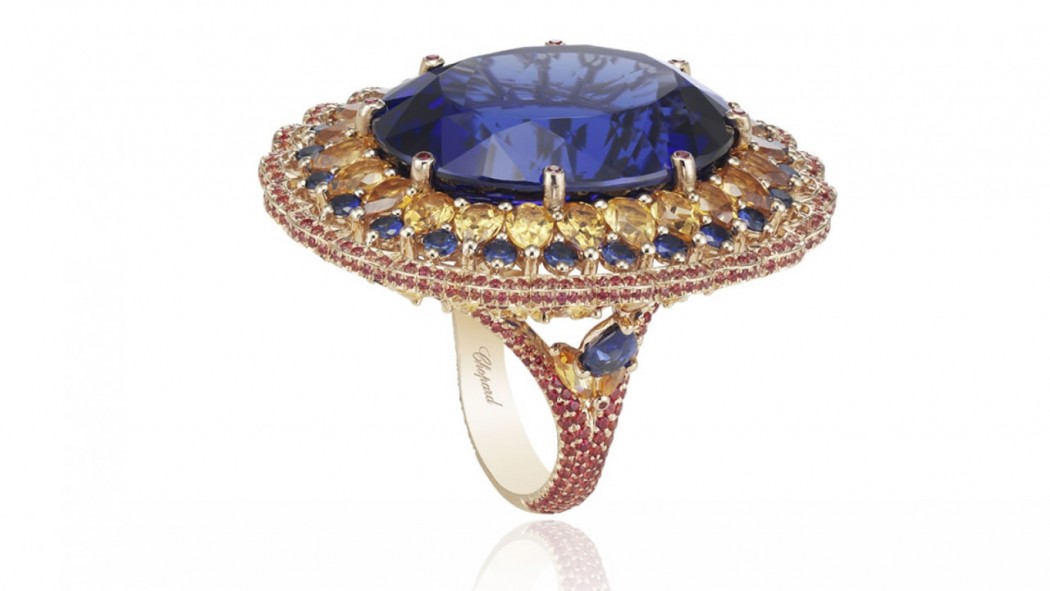 The necklace uses a scroll pattern and uses vivid pinks, reds, purples and blues to create a stunning constellation of gems that culminates in a stunning 14-carat pear-shaped tanzanite. The sculpted jade teardrop earrings are magnificent showstoppers surrounded by tiny twinkling diamonds while the ring collection is centered on the fiery iridescent opals surrounded by petals of tsavorites, pink sapphire, garnets, diamonds and spinels. This magnificent collection is the best way to have fun with color on the red carpet.
[ Via : Chopard ]