Taylor Swift just made history again. The country pop star won the 65th Annual Grammy Awards' best music video for All Too Well: The Short Film, becoming the first to win the category with a sole directing credit for their own music video.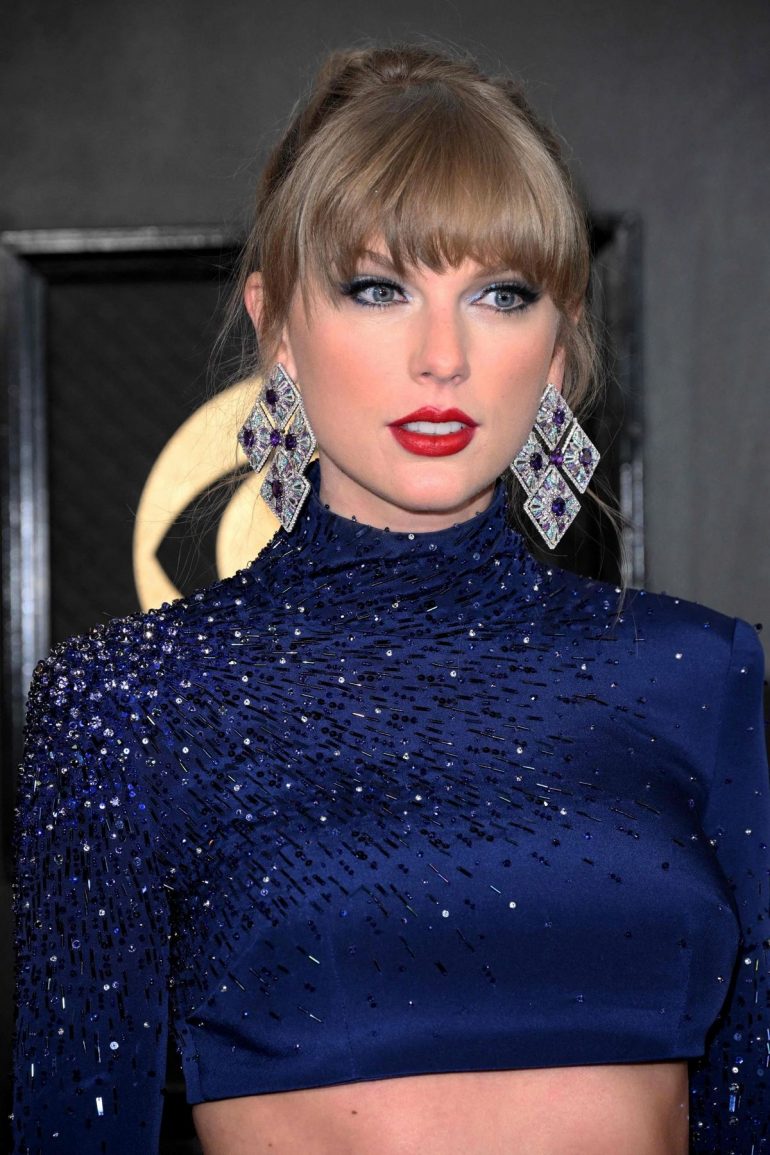 But her huge diamond Lorraine Schwartz earrings and cocktail rings, together estimated to be worth US$3 million, threatened to make an even bigger statement.
It wasn't the first time the 12-time Grammy winner has stolen the show with her bling though. The "Bejeweled" singer, 33, has flaunted many fine jewellery pieces over the years, including some worth no less than six figures. But which was the most expensive? Here are six sets she's worn that come with hefty price tags indeed …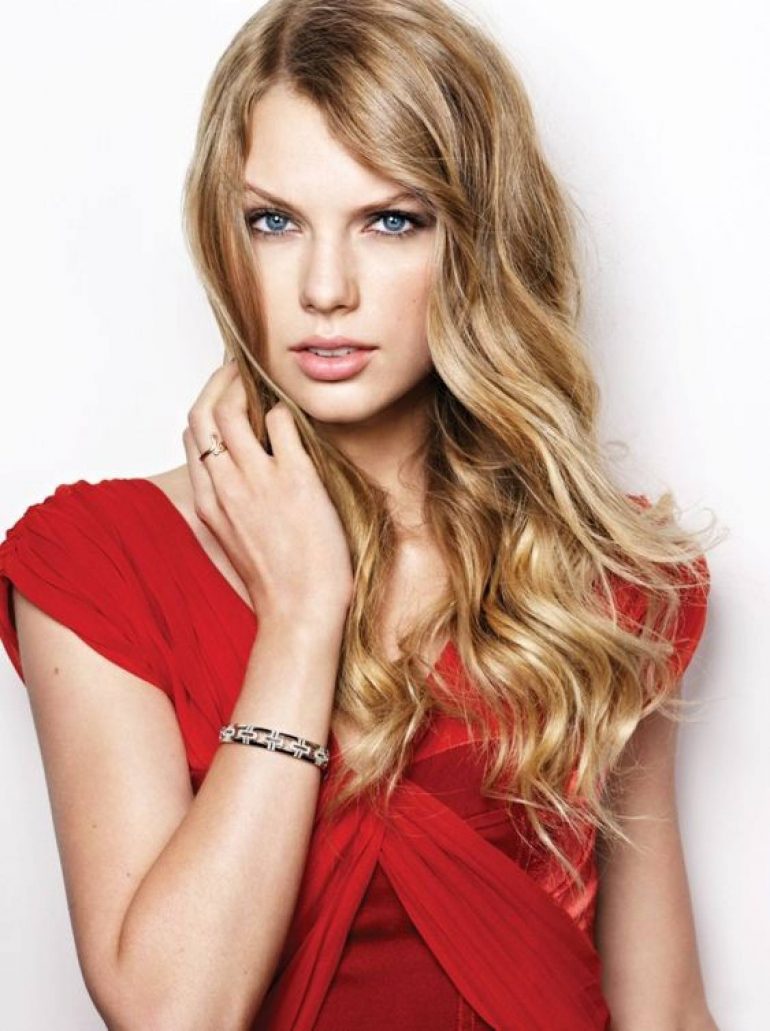 6. Cartier Love and Panthère bracelets: US$102,000
After winning her first Grammy in 2010, the awards' youngest winner at that time appeared on the front cover of US Marie Claire's July issue with the highlight on her wrist. In the set of four bracelets, there were three Cartiers and a Bulgari Parentesi white gold and diamond bangle, according to Star Style.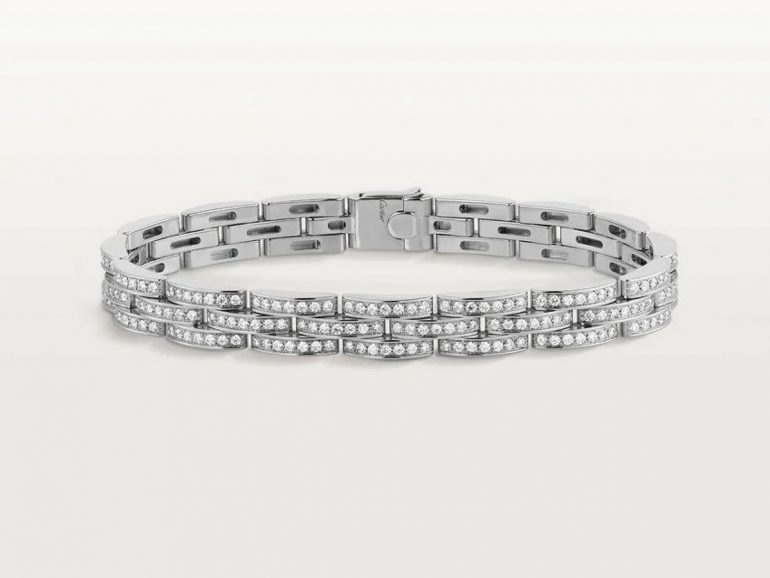 Among them, two came from the brand's iconic 1969 Love de Cartier collection, featuring an oval bracelet composed of two rigid arcs that can be removed using a specific screwdriver. One was classic 18k yellow gold worth around US$8,000, and the other was 18K white gold and black ceramic with 204 brilliant-cut diamonds totalling 1.99 carats – worth US$50,500. The third Cartier was a Maillon Panthère with three diamond-paved rows including 336 brilliant-cut diamonds totalling 2.41 carats, costing nearly US$43,500.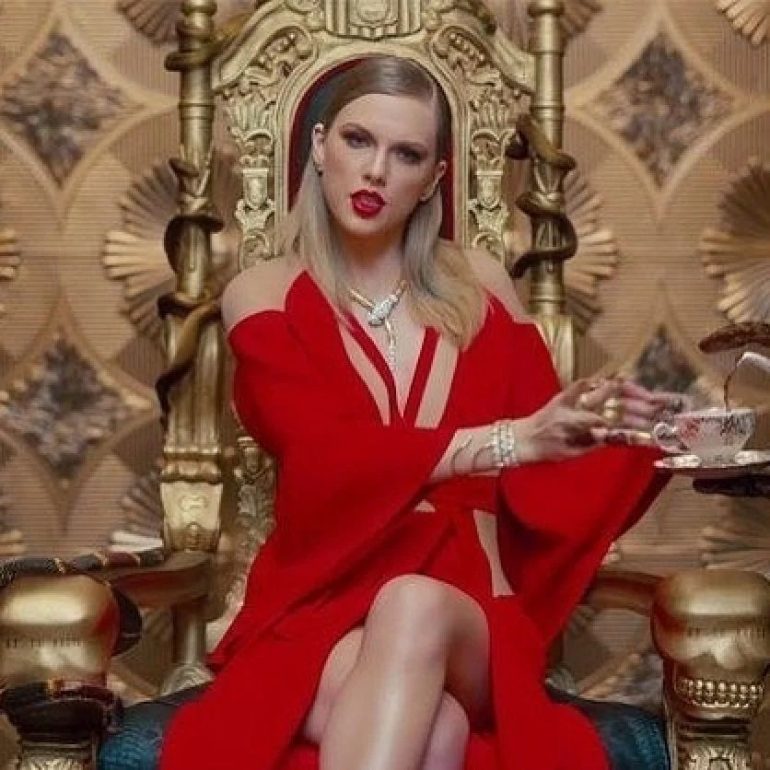 5. Bulgari Serpenti necklace and bracelets: US$450,000
Swift also shows off extravagant jewellery pieces in her music videos. One of the most memorable moments of bling was the snake scene in 2017's "Look What You Made Me Do", in which she is decked out in a glamorous red dress and lots of snake-themed jewels.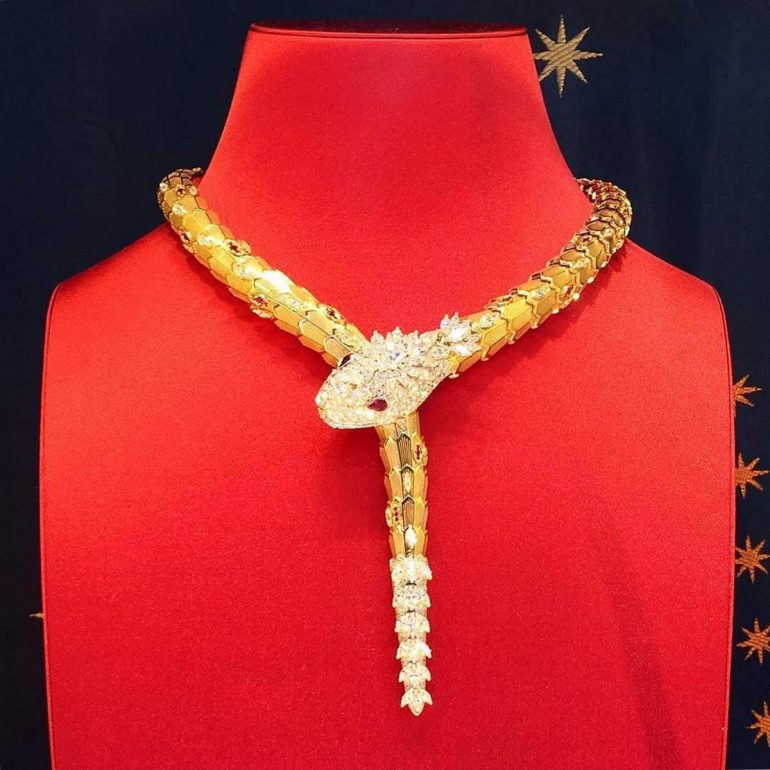 The biggest piece in the video was the white and yellow gold Serpenti necklace by Bulgari – a tribute to the brand's spirit animal. It features 55 marquise brilliant cut diamonds (10.44 carats), 71 round and pear shaped rubies (2.55 carats) and pavé diamonds (8.66 carats). The price tag? Around US$300,000.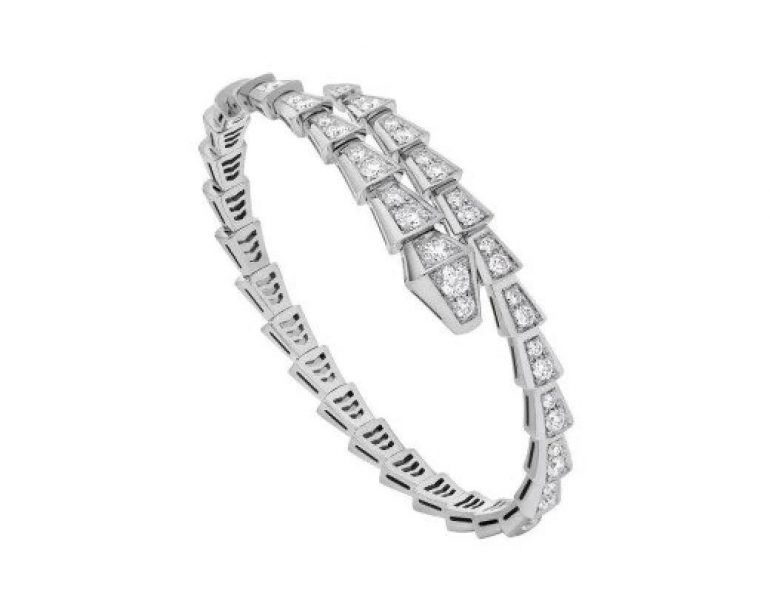 Not one to do things by halves, Swift matched the necklace with three Serpenti bracelets with full pavé diamonds, including a 18k white gold set that costs US$35,400, an 18k rose gold band with a rubellite on the head available for around US$48,000, and a 18k yellow gold mother of pearl valued up to US$68,000.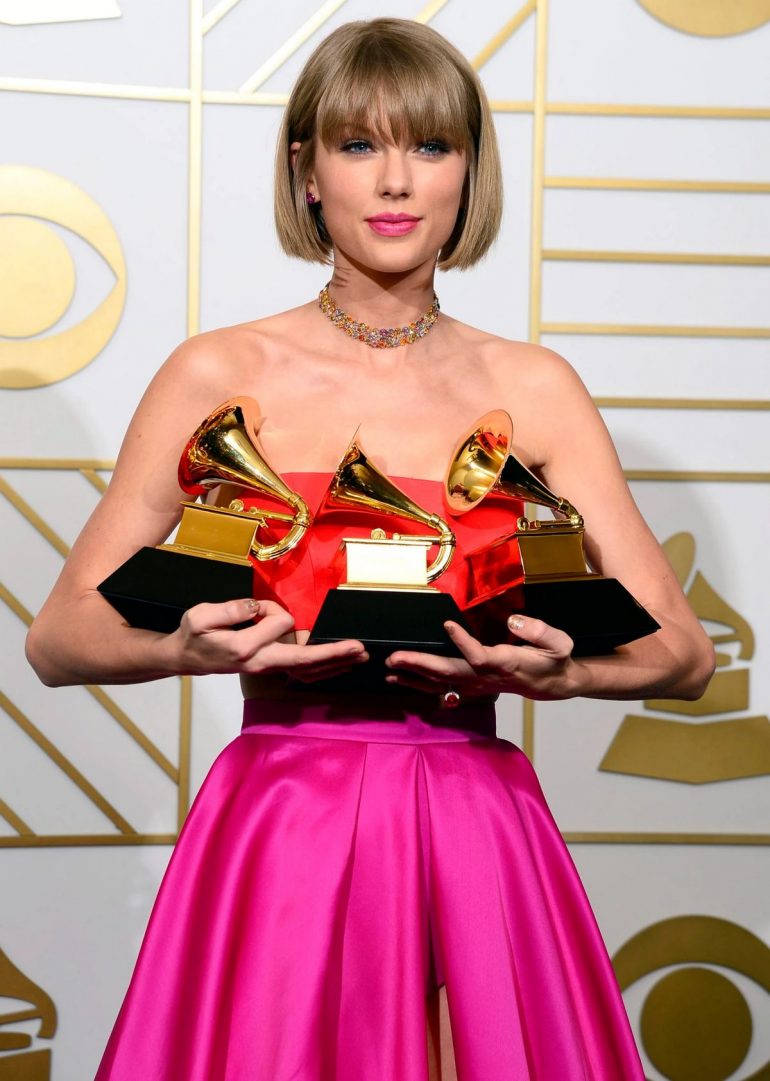 4. Lorraine Schwartz diamond choker, ruby cocktail ring and sapphire earrings: US$900,000
Lorraine Schwartz has been the red carpet brand of choice for Swift and numerous others over the years. At the 2016 Grammy Awards the "Style" singer arrived in a colourful two-piece outfit: a coral top and a hot pink floor-length cutaway skirt by Atelier Versace, according to Billboard.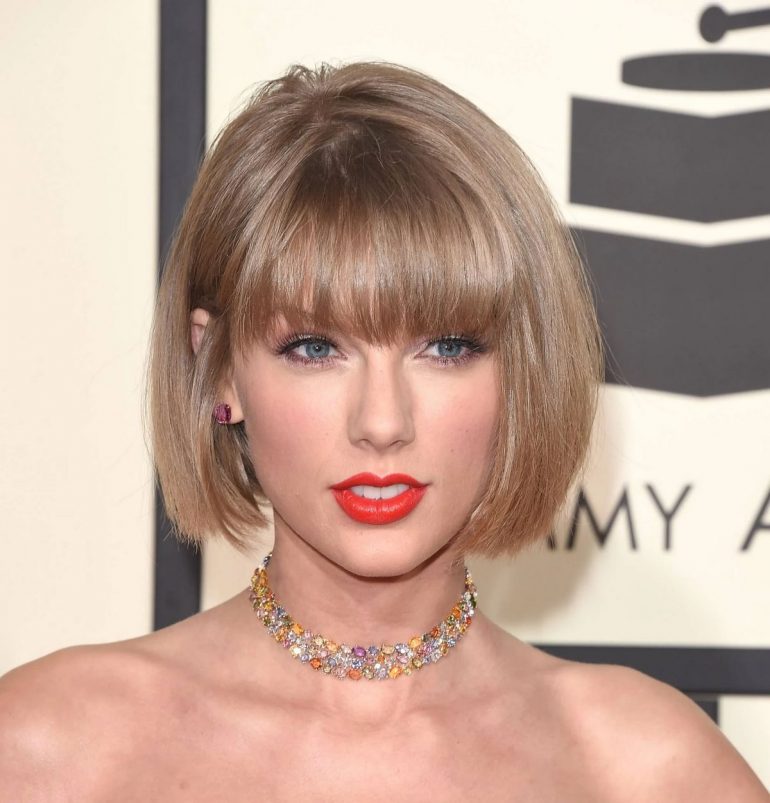 She paired it with a multicoloured choker, an orange ruby cocktail ring and purple-pink earrings by the American designer. In total, the three were estimated to be worth about US$900,000, per the same source.

3. Lorraine Schwartz emerald earrings and rings: US$1 million
Swift made an equally impactful appearance at the 2015 Grammy Awards a year earlier. In a shimmering emerald ombre gown by Elie Saab, she complemented the gorgeous mermaid vibe with exotic opal Paraiba earrings and three matching diamond pave rings in the same gem by Lorraine Schwartz.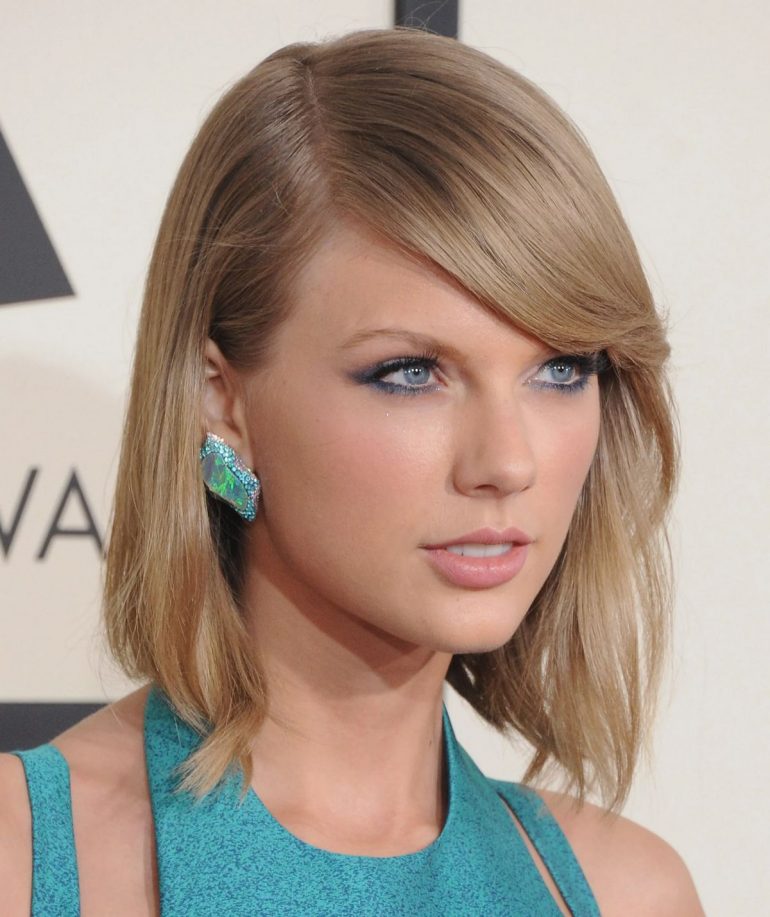 The five pieces had a total value of US$1 million according to E! News, with the earrings alone costing US$350,000.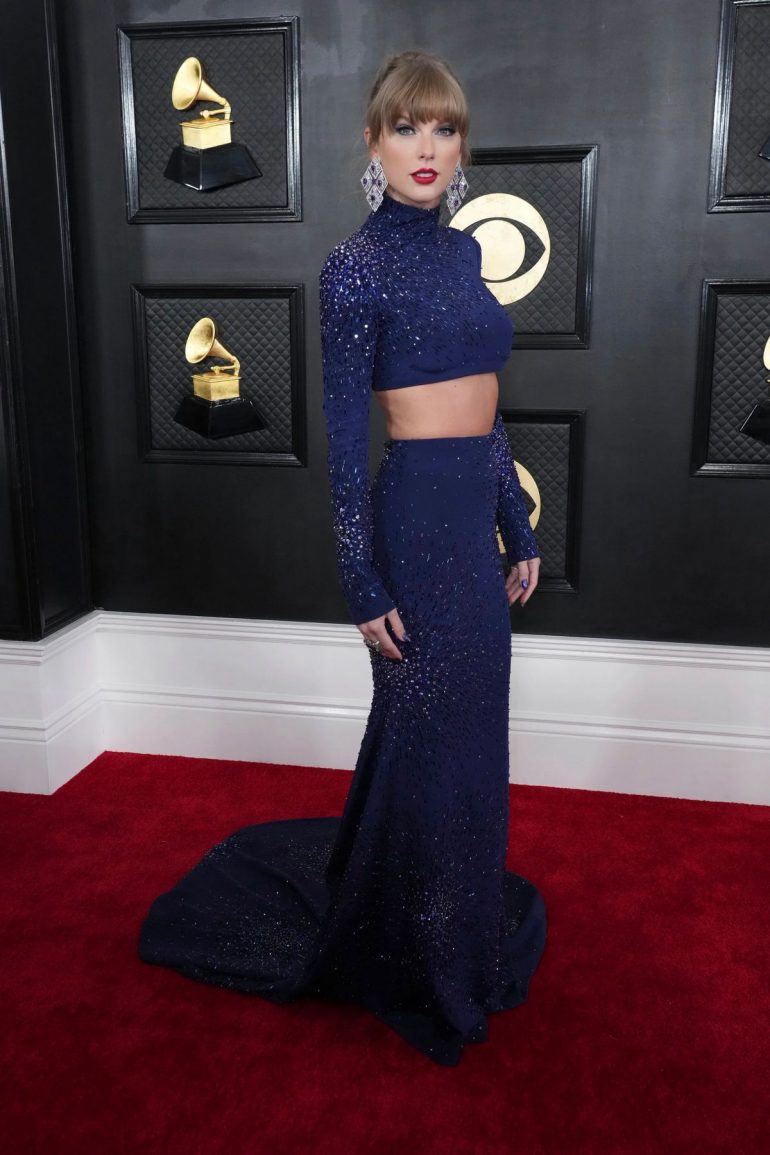 2. Lorraine Schwartz diamond earrings: US$3 million
At this year's Grammys, Swift once again shone with Lorraine Schwartz. The huge dangling earrings that she wore boast 136 carats of natural purple sapphires and Paraiba tourmalines and diamonds, matching her shimmering midnight blue Roberto Cavalli ensemble, per Variety.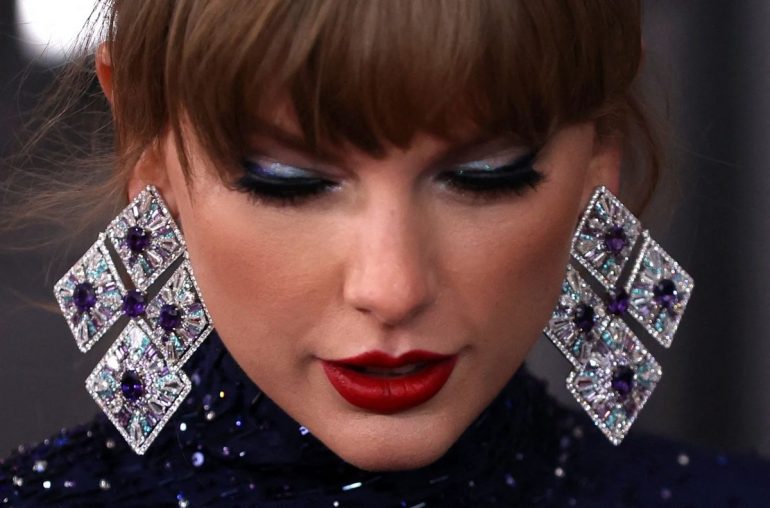 The earrings are believed to be worth an extravagant US$3 million. Swift added a purple sapphire and white diamond inlay ring as well as several others to complete the look.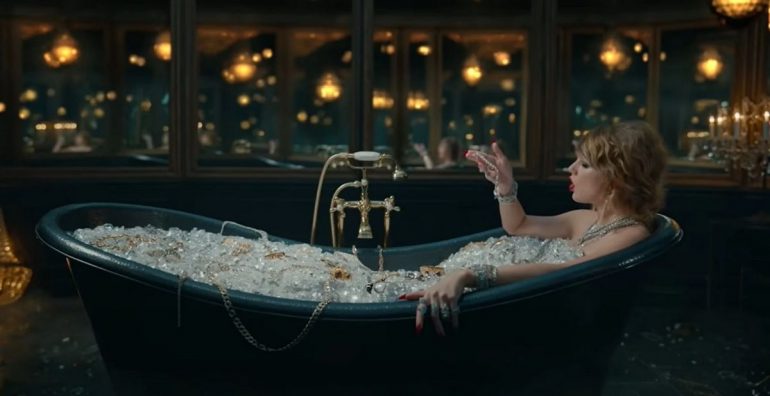 1. Neil Lane diamond necklace and bracelets: US$10 million
But the most expensive jewellery that Swift has ever treated fans to remains the sparkling array of diamonds she surrounded herself with in her bathtub for the "Look What You Made Me Do" music video.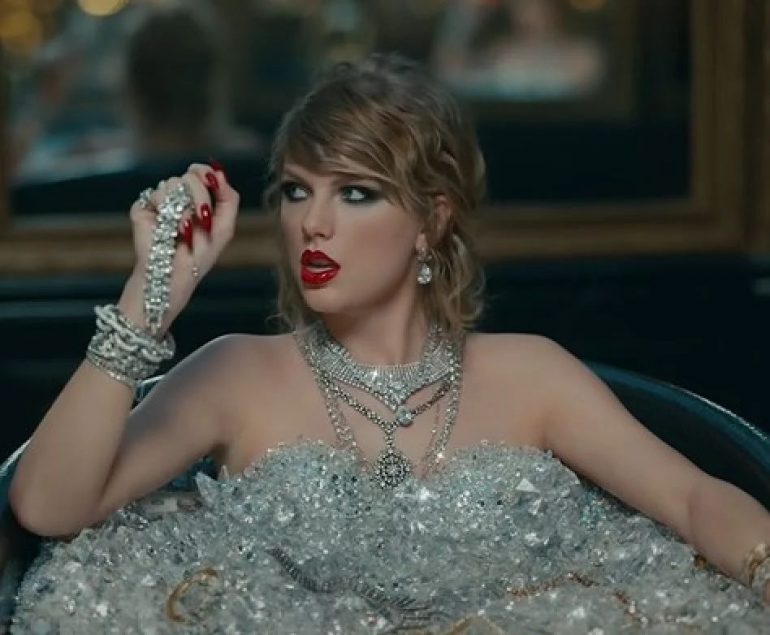 All the pieces in the clip were the real deal borrowed from Hollywood jeweller Neil Lane, according to British media. In the tub filled with diamonds, she splashed around in diamond drop earrings, layered necklaces, bracelets and rings on every finger. The pieces are reportedly worth over US$10 million in total.
Note: This story was originally published on SCMP and has been republished on this website.