This piece of news is especially for all sci-fi freaks who also have a thing for Lego building blocks and also all the Star Wars buffs. And even if you don't, you'll love this piece of work anyway. Thomas Benedikt has created a 7-foot long model of the Mon Calamari flagship from Return of the Jedi! It even has integrated lighting. And for all those wondering just how many blocks it took to build this giant ship, here's the answer – 30,500 or in monetary terms $5,500. This amazing model was created to scale from the official Lego Star Destroyer, a 3,104-piece beast. Jump over for more images…….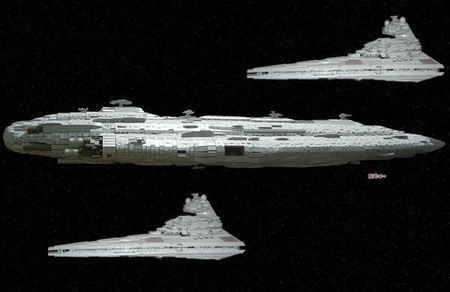 Weighing at 52 pounds, the star cruiser model was almost impossible to recreate in Lego because of the difficulty of its surfaces, said Thomas. But the guy didn't give in to these obstacles and devised his own method of building the space cruiser.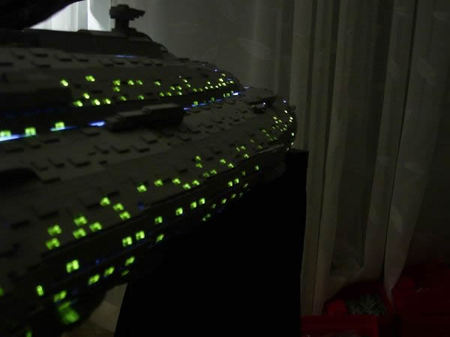 He has ingeniously used studs joined by hinges, with transparent yellow studs to let the light from the star cruiser's interior shine through. And the result is for all to see.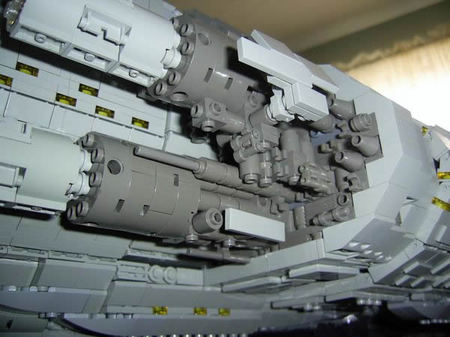 A masterpiece, I can't wait to see some other guy top this monster.
Source