Aston Martin, the renowned sports car label and Silver Cross Surf join hands to give the world the ultimate luxury baby carriage. These two names are synonymous with class engineering craftsmanship and elegance. Unveiled in 2012 in limited numbers, it was the most sought after pram leaving people wanting more. The partnership continues as they now present the new Silver Cross Surf – Aston Martin Edition.

The pram is almost like a piece of art, hand made and created to perfection by world leading designers and expert craftsmen with great care to intricacy and detail. This one of its kind pram creates a luxurious environment for the baby and it fitted with beautiful accessories.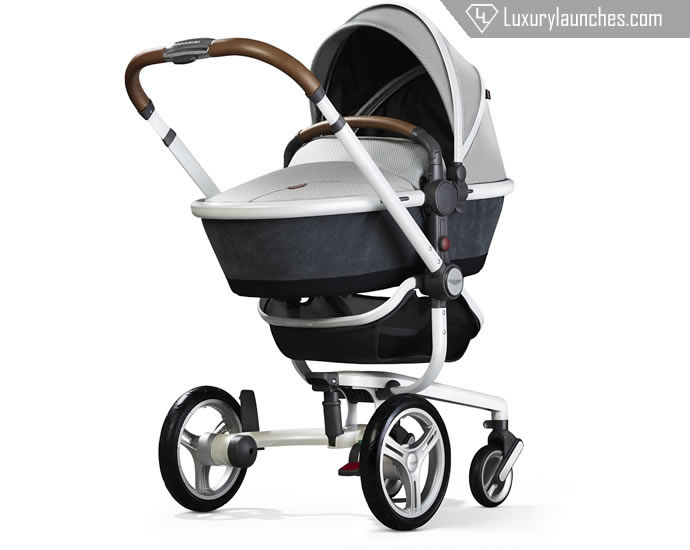 The magnesium alloy exterior is matched to fine interior materials of the finest luxurious cashmere. The tan leather and the English sheepskin add to the comfort whilst giving it a touch of elegance and style. It is a complete pram system, with a fully reclining seat, a forward and rear facing push chair and it can also be used as a carrycot for when the baby is younger.
These prams are available exclusively at the Harrods UK and cost $ 4800.
So you now have a chance to indulge your little ones and yourself by owning an Aston Martin.