In late August, the Pittsburgh Post-Gazette and OCCRP (Organized Crime and Corruption Reporting Project) released a story exposing Inna Yashchyshyn, alias Anna de Rothschild, a fake heiress who posed as a member of the notorious Rothschild banking family and infiltrated Donald Trump's Florida home, Mar-a-Lago.

The news raised security concerns as Mar-a-Lago is the same place that was raided by federal agents last month for the former president's unauthorised holdings of "top secret" classified documents.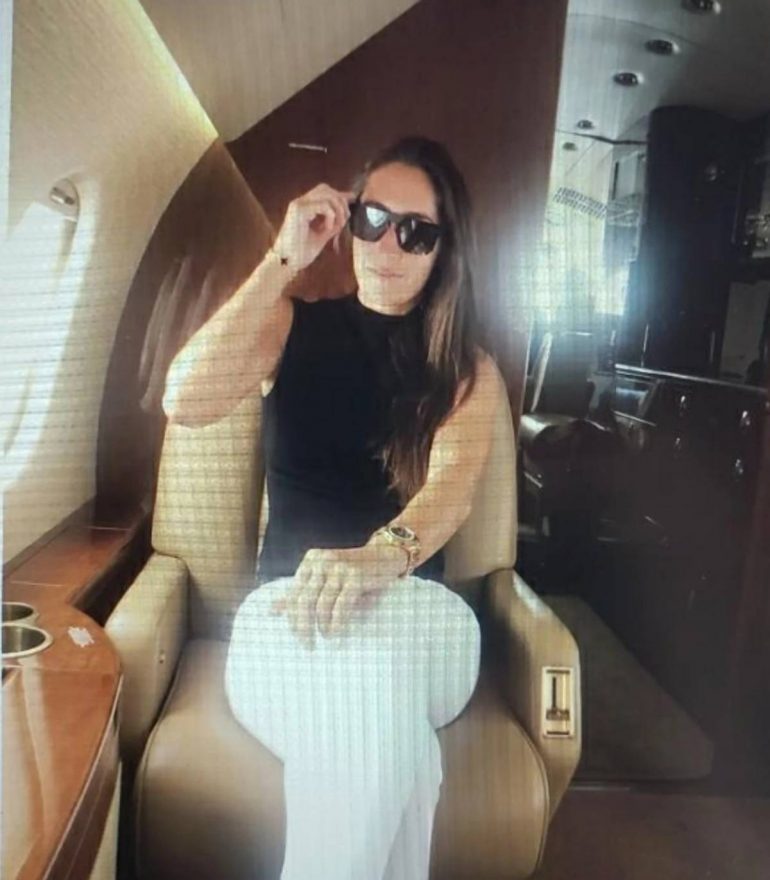 Besides mingling with Trump and other Republican politicians, Yashchyshyn is also linked to a fraudulent charity, has multiple fake passports and has even been accused of being a Russian spy. In an unexpected move, she's since come forward to speak to the New York Post, accusing her boyfriend of causing the whole scandal.
So, who exactly is this 33-year-old Ukrainian-born alleged scammer?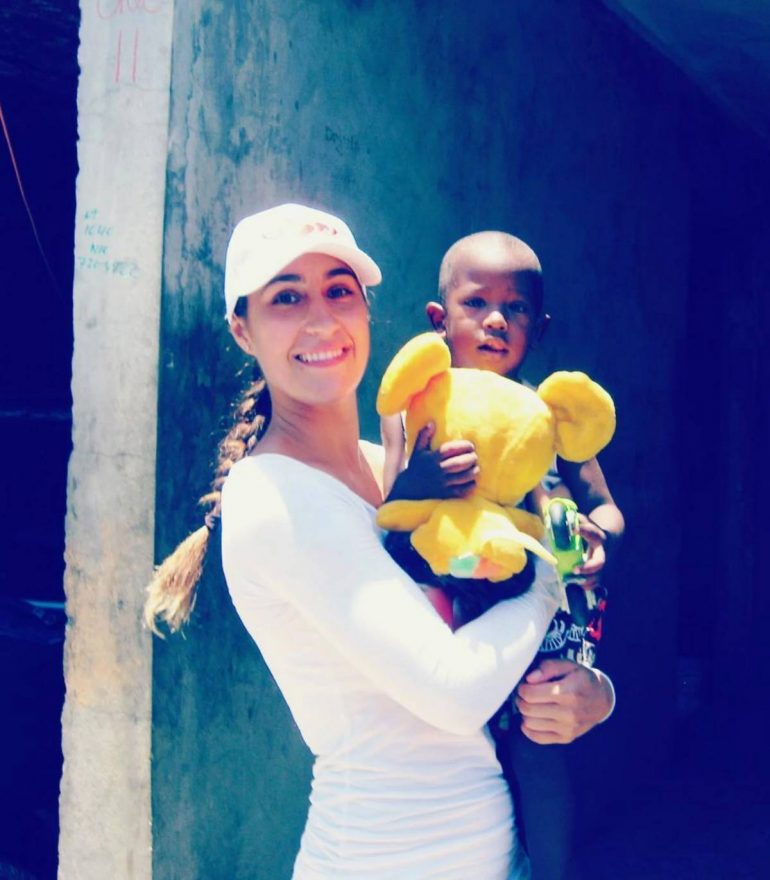 Fake identities
Yashchyshyn has two fake passports, one from the US and one from Canada, with different listed birthplaces, as well as a Florida driving licence that shows the address of a multimillion-dollar Miami mansion she doesn't even live in, per the Post-Gazette. She also owns a Ukrainian and a Russian passport with different names.
🚨 #Russian spy pretending to be a "Rothschild" totally and completely infiltrated #Trump's inner circle & had access to #MarALago.
Source: https://t.co/umVD6FjM0S pic.twitter.com/p29NTxotED

— Igor Sushko (@igorsushko) August 26, 2022

Media has confirmed that her real name is Inna Yashchyshyn, she's 33, and was born in Ukraine to an Illinois truck driver.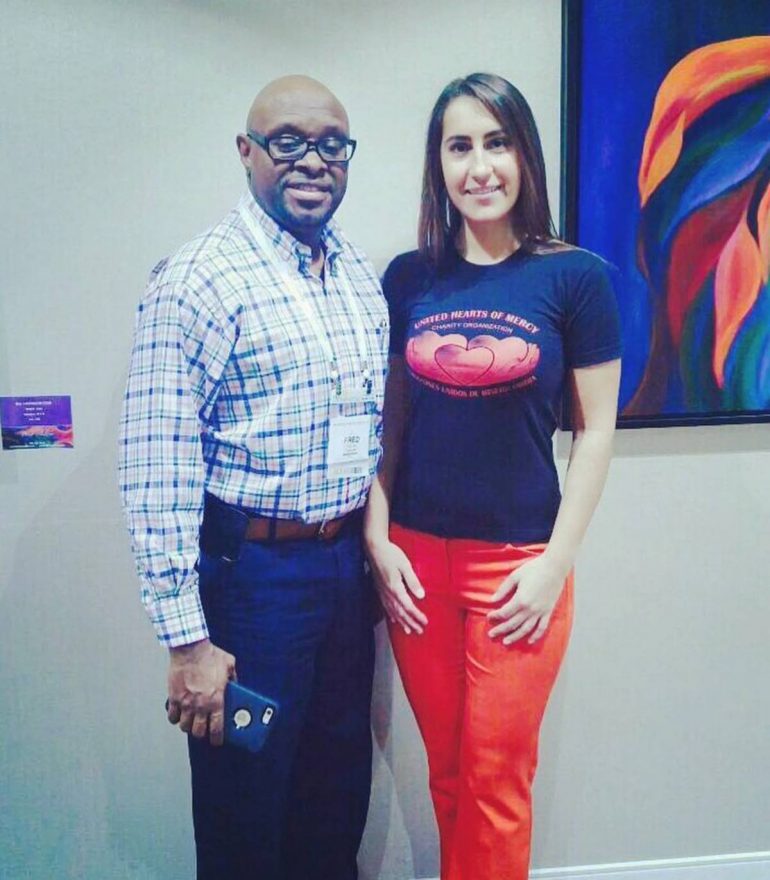 Creating "Anna de Rothschild"
With not much of a public footprint, it's unclear when Yashchyshyn arrived in the US and began using a fake name, the OCCRP said.
Yashchyshyn admitted that she used to work for Miami Mama, a controversial business that connects pregnant Russian women to Americans looking to adopt a child so they can gain citizenship, per the OCCRP. The company was also linked to Ambit Energy, a firm which was fined in 2019 for defrauding customers.

The Post-Gazette has since spoken to two men who claimed that Yashchyshyn scammed them out of tens of thousands of dollars. It seems that the alleged fraudster had planned her trip to Mar-a-Lago for years, according to the investigation.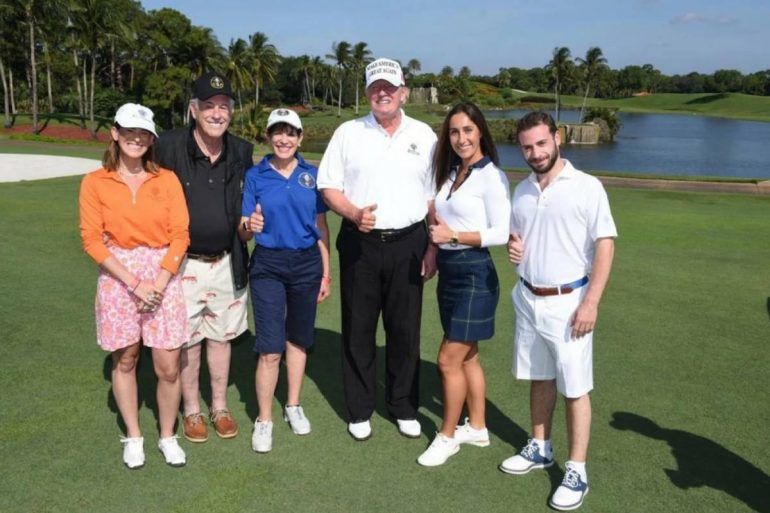 Donald Trump's inner circle
When Yashchyshyn turned up at Trump's Florida residence posing as nonexistent billionaire heiress Anna de Rothschild, she looked the part of a rich kid, flaunting a Rolex on her wrist, head-to-toe designer wear, driving a new US$170,000 Mercedes-Benz AMG G63 and apparently saying all the right things about her would-be super-lavish upbringing.
Here she is the following day, hitting shots at Trump International Golf Club, a few miles from Mar-a-Lago. Off camera, a guest jokes he ought to charge her for photos with Trump: "Anna, you're a Rothschild, you can afford $1 million for a picture." 8/ pic.twitter.com/y1wXrfuMi9

— Organized Crime and Corruption Reporting Project (@OCCRP) August 26, 2022

She was invited into Mar-a-Lago last year, where she mingled with the ex-president and other big-name politicians including Senator Lindsey Graham. Reportedly, she even bonded with Don Jr's fiancée Kimberly Guilfoyle. "It was the near-perfect ruse and she played the part," said John LeFevre, a former investment banker who met her at a club pool, per the Post-Gazette.
US and Canadian authorities are investigating Inna Yashchyshyn, who's been linked to a fraud-linked charity and other dubious ventures.

We found out how she used a fake name while wandering Mar-a-Lago and mingling with top Republicans, including the former president himself. pic.twitter.com/RUogHLyadp

— Organized Crime and Corruption Reporting Project (@OCCRP) August 29, 2022

In one famous photo taken in May 2021, she's seen posing with Trump and Graham at the estate's golf course. According to reports, she made several return trips to the country club. Her motive for doing so still remains unclear.

Fake charities and a production company?
Back in 2015, Yashchyshyn became the president of United Hearts of Mercy, a charity based in Miami. It claimed to support impoverished children, but was later revealed as a source of illicit funds for organised crime, according to a statement obtained by the FBI. According to the Post-Gazette, her "charity" was flagged when payment processing platform Stripe noticed stolen credit card numbers from Hong Kong were used to route donations to the account.
In another strange turn of events, Yashchyshyn and her one-time business partner Valeriy Tarasenko had previously filed for domestic violence against one another. Yashchyshyn claimed that Tarasenko is a violent criminal who was holding her hostage while Tarasenko has said she's a fraudster who preys on rich older men and abused his teenage daughter, per the Post-Gazette.

Besides the fake charity, Yashchyshyn is also involved in a music production company called Rothschild Media Label, which features Tarasenko's daughter, "Sofiya Rothschild". On Sofiya's Instagram account, she's shared photos with hip-hop artists like Ray J. and Tory Lanez.

Wanted by the FBI
According to the Post-Gazette and OCCRP, Yashchyshyn is currently at the centre of an FBI investigation into Trump's handling of classified files at Mar-a-Lago. It seems it wasn't until March this year that Trump and his entourage picked up on her fake identity.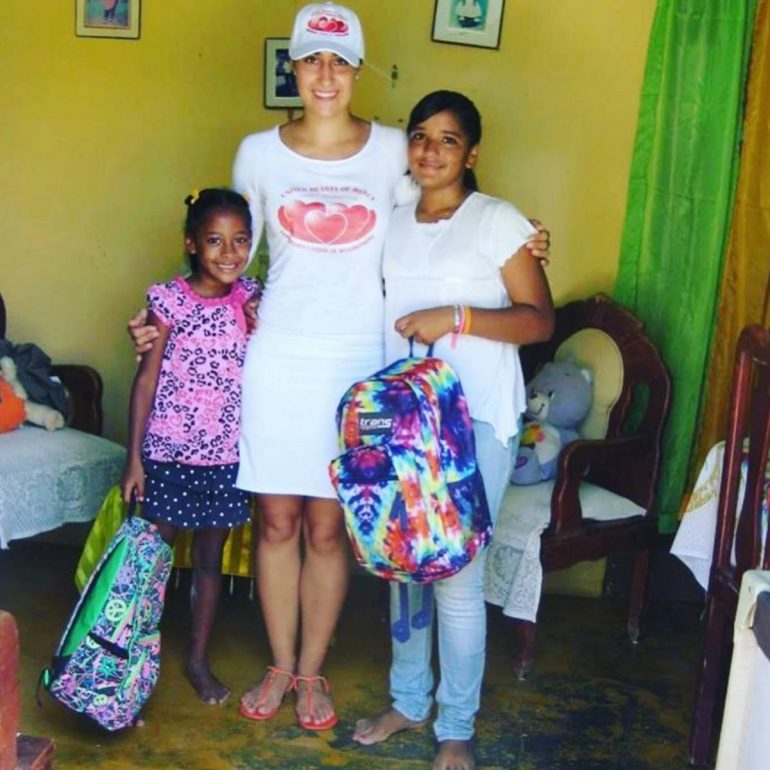 Where is she now?
In an interview with Post-Gazette, Yashchyshyn denied any connection to the De Rothschild identity. The alleged faux socialite claimed in another interview with the New York Post that she was being framed. "What boils my blood most is people even thinking I'm Russian or a Russian agent," she said, referring to how her "ex-lover" Tarasenko (who denies any romantic involvement with Yashchyshyn) branded her a spy for Russian president Vladimir Putin.

Tarasenko described Yashchyshyn as "an active member of an international criminal organisation", per the New York Post, adding that, besides the Rothschild persona, she'd also created aliases under Anna Kruger, as in the Krugers of Canada, and Inessa Cavalli, linking her to the Italian fashion designer Roberto Cavalli.
Now, Yashchyshyn refuses to disclose her location due to safety concerns and fear of her "ex", claiming "he painted me as the worst person in the world, and he is killing me with lies that he has told the media", she told the New York Post.
Note: This story was originally published on SCMP and has been republished on this website.