Washrooms are a go-to place for young women and their perfect Instagram selfies. However, considering how the loo at the new Annabel's looks like, just about anyone would be compelled to sneak in there for a picture or two. Pretty in pink, the lavatory stands adorned with swan-shaped taps and a dozen other opulent structures, making it instantly Instagramable and rightly so!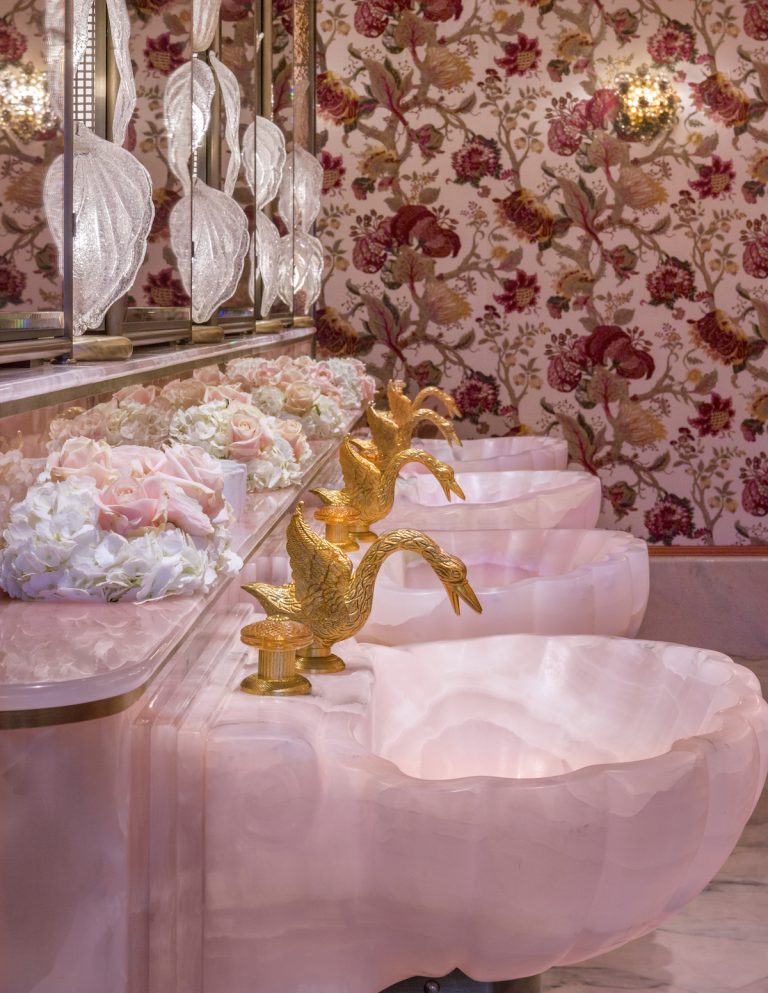 Affixed with pink onyx sinks, gold swans and a ceiling full of silk roses, the exotic powder room is unlike anything you have seen before. It comes with the plushiest fittings, gilt and marble structures and even a statue, wherein guests have already clicked and snapped themselves up in awe. It further features hand-embroidered pink-silk panels on the walls that perfectly complement the array of silk peonies on its roof. A happy yet not overtly done explosion of pink, the loo sits on the top floor of the newly revamped club.


Founded by entrepreneur Mark Birley and named after his wife, the future Lady Annabel Goldsmith. Annabel's was shut down for a makeover earlier in time. Post a $55 million revamp though, it has reopened with ritzy bars, restaurants, private dining rooms, a cigar salon, nightclub and even a spa, each encircling its iconic open-air garden terrace. Membership to the club ranges between £250 to £1,250, with the annual subscription going up to £2,750. As for ladies in Mayfair, you know where to head for that one perfect shot!

[Via:Livingetc]