Humans have ventured into space several times, but parts of the deep ocean still remain a mystery to us. Up until recently, even the best technology limited the scope of underwater exploration that was possible for individual divers. However, Canadian company Nuytco is challenging what is possible through their innovative diving suit which they have christened the Exosuit. If you're picturing a wetsuit, then you'll do a double take as soon as you see the pictures of this amazing piece of gear.



The Exosuit is actually a hard metal dive suit that resembles the spacesuits worn by astronauts in space. It allows adventurous divers to safely reach depths of 1000m while retaining dexterity and flexibility to perform delicate work.


The Exosuit's atmospheric diving system (ADS) maintains a cabin pressure of the surface and simultaneously allows the suit to bend thanks to a unique rotary joint invented by Phil Nuytten.


Nuytco also makes a version of the Exosuit that can take divers to depths of 2000m. The Exosuits weighs between 500 to 600 lbs. depending on the chosen configuration.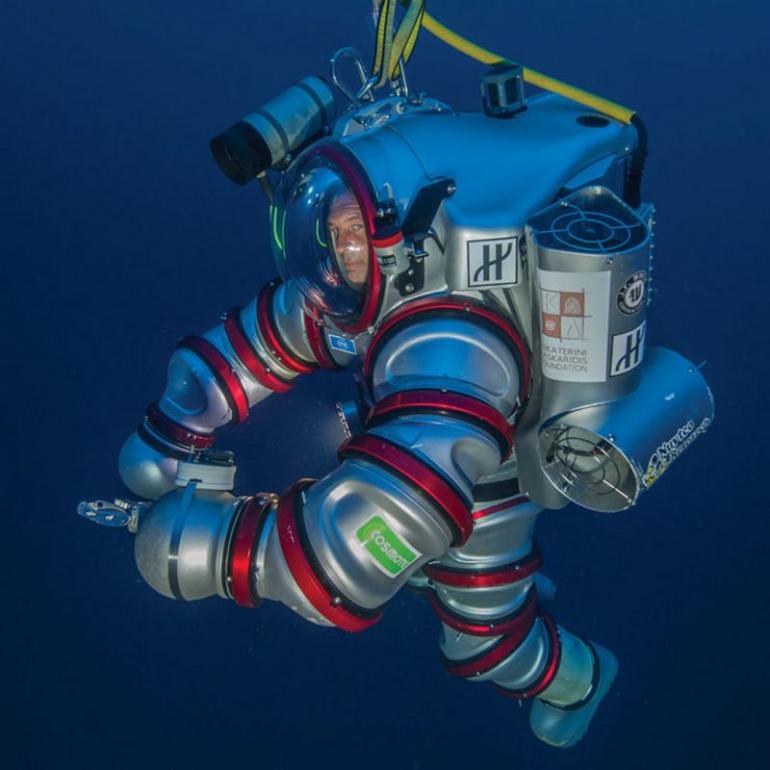 The suits is equipped with extensive life support, communication and ancillary equipment. It also features Emergency equipment and telemetry system.
The Exosuit is priced at $825,000, a little under a million dollars which is definitely enough to tempt millionaires with an appreciation for the deep blue sea. We're definitely intrigued by it and we know others will be as well. Time to wait for the millionaire underwater Exosuit selfies!
[ Available at : Hammacher ]