The latest in the line of unconventional and lavish new products are 18-carat-gold-encrusted baby feeding bottles that are flooding Saudi markets. Not just gold, these luxury feeders are bejeweled with diamonds and other precious stones too.
Reports by Al Arabiya say that pictures of these bling baby bottles recently went viral on various social network sites – Particularly one image that was clicked in a gold shop in Saudi Arabia's Dammam. However, according to traders, these shiny fancy feeders are not witnessing widespread popularity.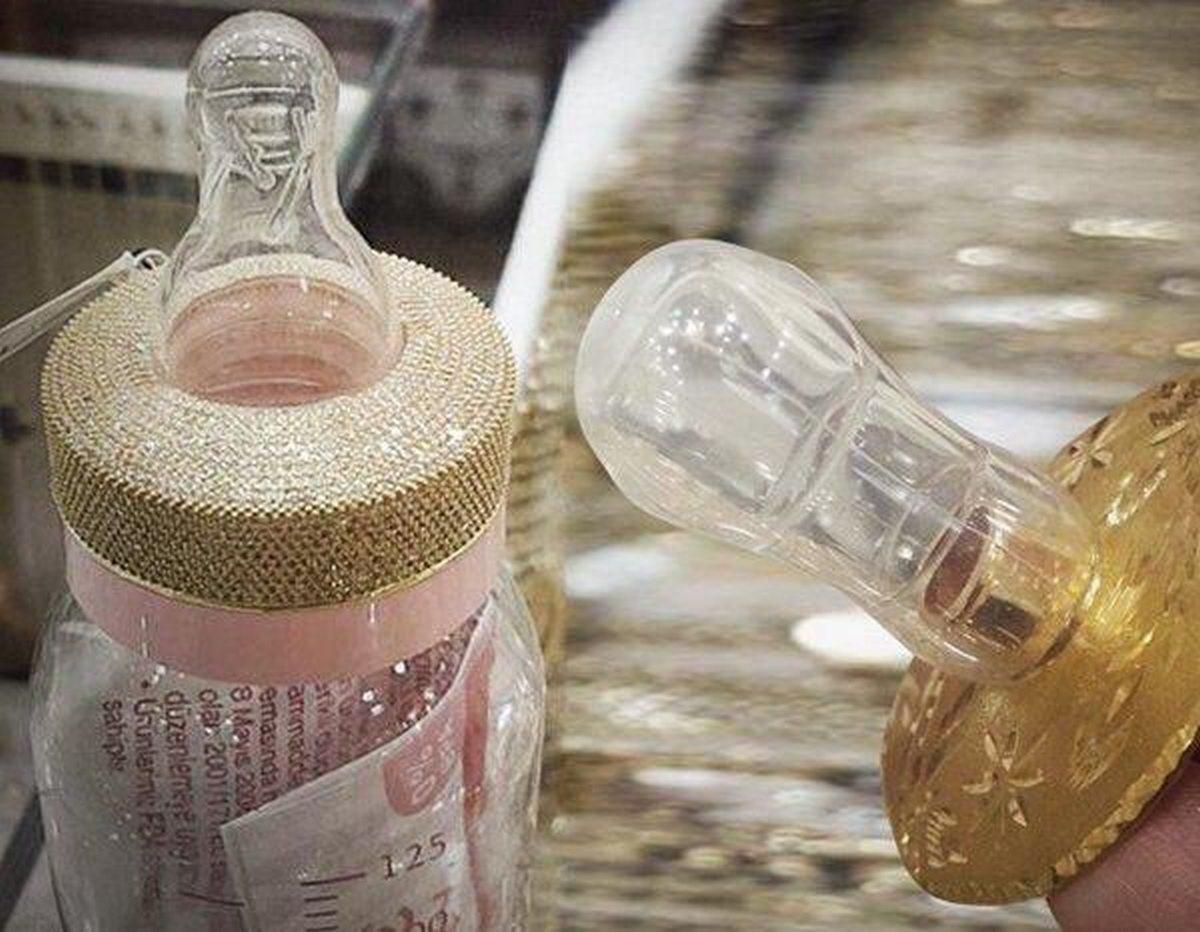 The purity of gold used in these luxurious baby feeders goes up to 21 carats. The bottles are priced as per their weight and caliber, and those interested can expect to shell out anything between $ 400 to $ 1,333. Italian-gold-plated pacifiers are also available within the price range of $ 93 to $ 173. Since the pacifiers are more reasonably priced, they have a higher demand in comparison to the gold-diamond-precious stones-encrusted feeding bottles.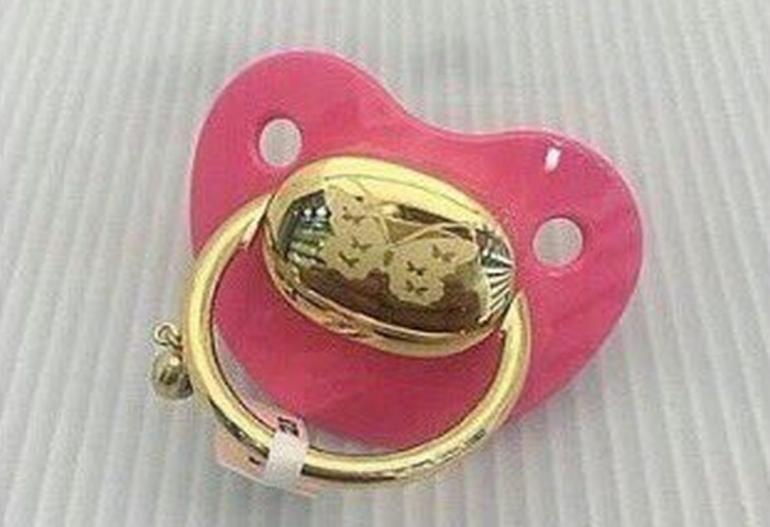 [Via:Dunyanews]