Meet the YouTube sensation who wrote in his school yearbook, under the section things people don't know about me- I have a YouTube channel. A few years later, Jimmy Donaldson, 23, is known more famously as MrBeast. He is undoubtedly one of the most successful YouTubers of all time, a thriving businessman, and philanthropist. There never was a better time to become a YouTuber than now, what with YouTubers making insane amounts of money (and spending) every month. MrBeast has earned quite the reputation not only for making money but for giving even more. How does he manage such larger-than-life financial feats? Let's find out.

The teenager who started with zero money in 2012 making videos on mainly Minecraft and Call of Duty currently enjoys a massive following of 69.3 million subscribers on his main channel, nearly 22 million on his gaming channel, and approximately 30 million on the other four channels. If his following has left you boggled, what will make your jaw-drop are his monthly expenses.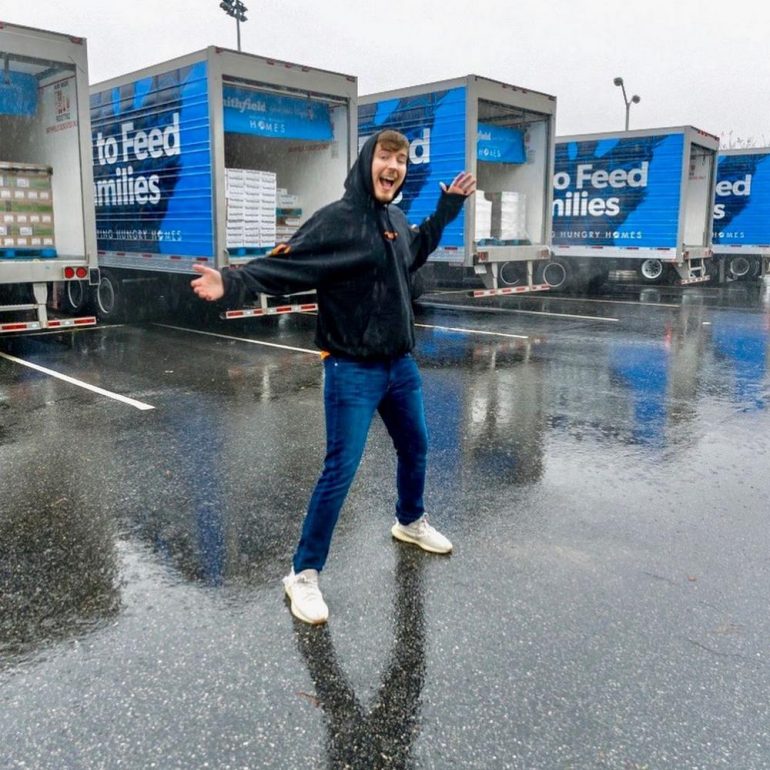 It's not on shopping luxury goods and vacations; instead, MrBeast spends a beastly amount of $4 million a month on crazy content creation! If we got our math correct, it amounts to a staggering total of $48 million a year. The man known for making attention-grabbing videos and donates large amounts of money to individuals has recently bought an enormous studio to make even more and a 100-acre land around it for future developments. We learned it wasn't a bed of roses after his interview with YouTubers Colin & Samir, where MrBeast revealed a behind-the-scenes look into his finances and why.

Donaldson stated, "I only want money so I can make better videos, so I can grow my channel… I don't care about making money, I don't care about time, I just want to make the best videos on the planet." In the last one month alone, he has amassed 700 million views from his videos, the combined population of the US, Brazil, Russia, and Japan. The man has confessed to living, breathing, and studying YouTube, the results of which could be seen as an influx of money after several penniless years and after finally cracking the code to make a video go viral.

One look at the efforts he puts into creating one-of-a-kind sets for every video is a blaring testament to the kind of money he is spending monthly that could acceptably be in millions. The set-ups reek of ambition and an unquenchable thirst to make the absolute best videos on the planet, something he is getting increasingly good at! From a tiny bedroom space to a smaller office, one of two warehouses, he finally has invested in a large area where he will continue filming his exhausting, hours-long stunts, will-testing challenges. From giving out thousands of dollars and more, god knows what more the beast has in store for fans!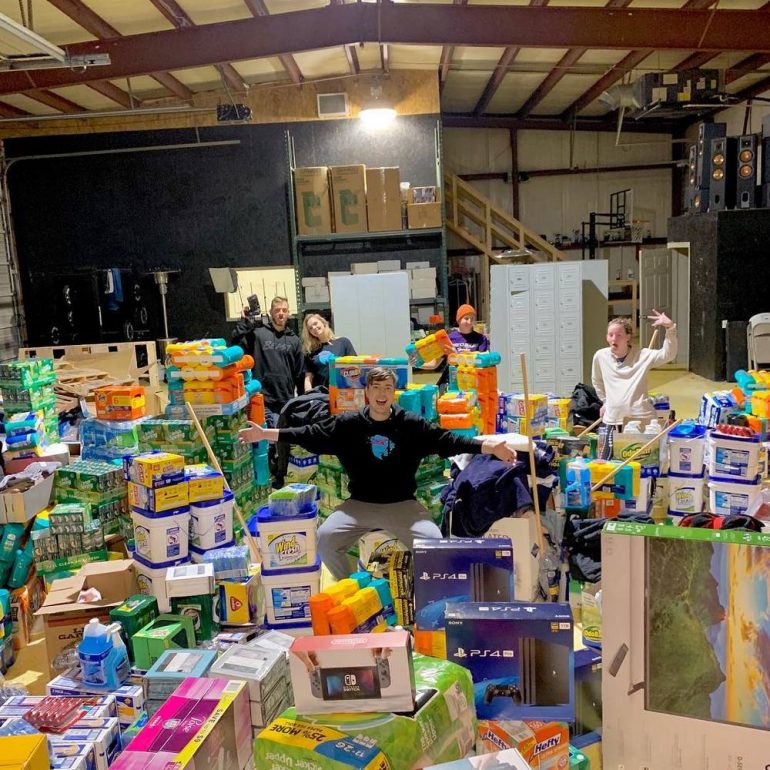 His current studio is divided into several sections where his sets are built: creative rooms, a prop warehouse, and a separate section for his philanthropist endeavors, stocked with food and meat. A $4 million monthly bill has just started to make sense, right?

Colin and Samir speak to Jimmy Donaldson on his videos.
[Follow Mr. Beast on Youtube]