House of Thani, Qatar's ruling royal family, headed by Tamim bin Hamad Al Thani is one of the wealthiest surviving dynasties in the world. Headed by the Emir, aka ruler of Qatar, the royal family defines the difference between rich and ultra-wealthy. The Emir of Qatar and his family have exhibited the true power of power and money. Combined, the two yield a world that's challenging to imagine in the first place and difficult to fathom on witnessing. A royal family is expected to lead an extravagant life, but the Qatari royals, unlike other royal families, put the 'extra' in extravagant. From their mega mansions in posh locales, stunning superyachts, and zooming supercars, the House of Thani has set an unachievable benchmark of the extraordinary life-



Mega mansions in Doha and London-
Where do royals reside? In palaces, of course! Qatar's Royal Palace is the fitting home of the House of Thani, which holds a whopping $335 billion net wealth. For obvious reasons, there are no images or information on what the glorious white palace dotted with blue cars looks like, but it's evidently opulent. The tall arches, manicured lawns, and sprawling space are indicative of the luxuries that lie beneath.

In addition to the palace in Doha, the royal family also lives in panache in the heart of buzzing London. Sheikha Mozah bint Nasser Al Missned, the Emir's third wife, bought a Cornwall Terrace for $80 million. She then paid an additional $40 million for 2-3 Cornwall Terrace, making it one of the most expensive parcels of real estate. It is no secret the House of Thani owns more of London than the Crown Estate; their mansion is a true testimony to that stature. The $250 million mansion boasts a 33,000 sq ft primary home with a spa, heated swimming pool, beauty salon, butler and nanny quarters, a children's floor, games rooms, powder rooms, massage areas, two lifts, and a gymnasium, per DailyMail.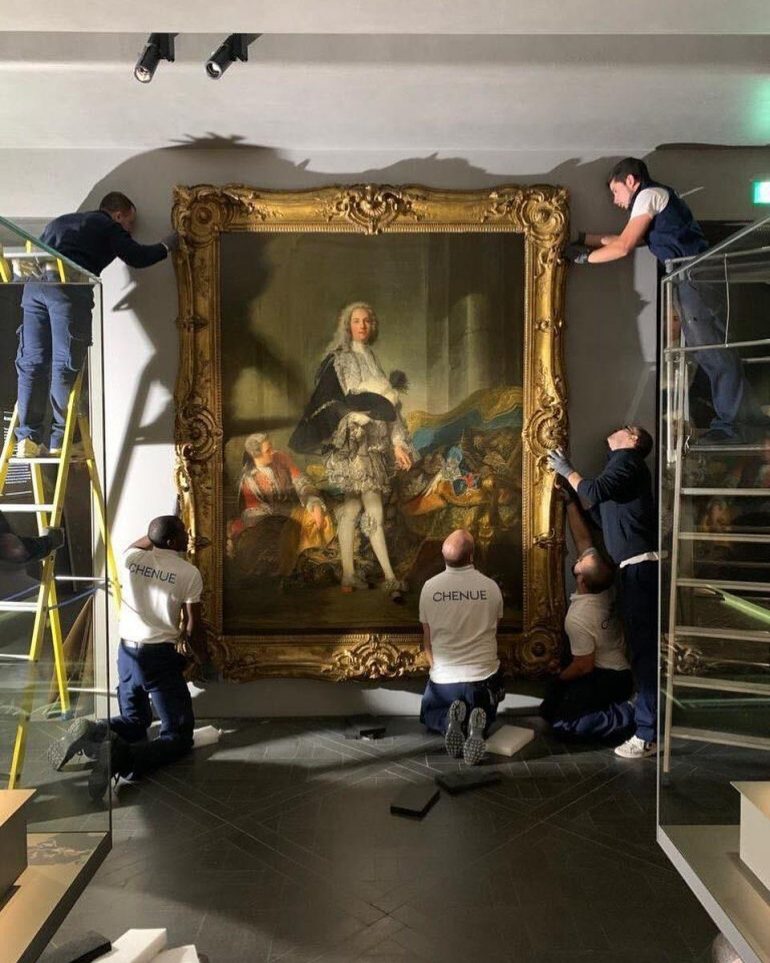 A personal art collection that would rival a museum –
The rulers of Qatar have an eye for all things beautiful, including numerous precious pieces of artwork. Royal art enthusiasts have collected some enviable pieces over the past two decades. Members of the Al-Thani family ushered Qatar's interest and involvement in the field of arts, so much that William Lawrie, Head of International Modern Contemporary Arab and Iranian Art at Christie's, quipped, "Qatar's royal family are very much like modern-day equivalents of the Medicis in 16th-century Florence."

The Emir's daughter Al-Mayassa bint Hamad bin Khalifa Al-Thani heads the royal family at the Qatar Museums Authority (QMA) and is dubbed, "the most powerful woman in the art world today." Her cousin Saud bin Muhammed Al Thani, possesses a vast collection of traditional manuscripts, carpets, scientific instruments and Mughlai jewelry which he contributes to the museums regularly. Sheikh Saud's older brother, Hassan bin Mohamed bin Ali Al Thani, is an avid art collector boasting the Arab world's most extensive collections with a whopping 6,300 pieces.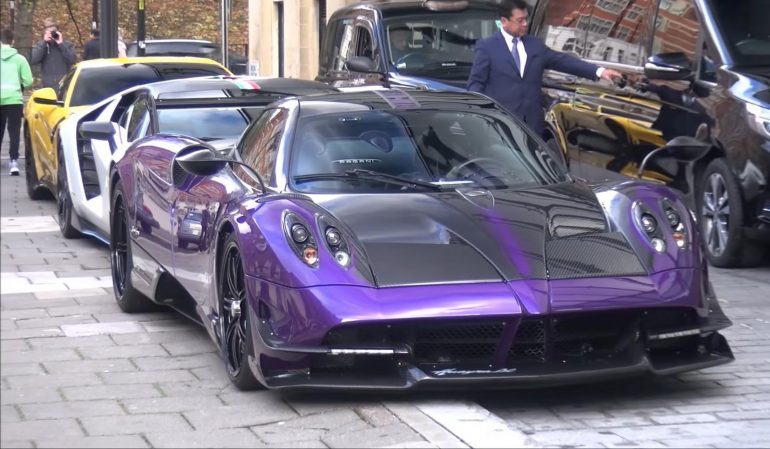 Their collection of supercars actually stops traffic –
The royal family drives around a fleet of cars that mere mortals can only dream of. Sheikh Khalifa bin Hamad bin Khalifa Al Thani was spotted driving the $6 million Bugatti Divo in London. The car was sent to London City along with his Lamborghini Sian FKP 37 and Ferrari Monza SP2.
The Bugatti Chiron has also been spotted zipping members of the House of Thani around town on occasion. The massive car collection of the royal family of Qatar includes supercars like the Bugatti Veyron Vitesse Rembrandt Legend, Bugatti Chiron Grey, a LaFerrari Aperta, Lamborghini Centenario White coupe, and even a Lamborghini Centenario Roadster. The royal fleet of hypercars also includes a McLaren P1.

They relax and travel in style on their megayacht –
The $400 million superyacht Katara belonging to the Qatari Royal Family, is one of the world's most lavish luxury vessels. The 7,922-ton yacht is one of the largest mega super yachts in the world, berthed in Falmouth, Cornwall, near the royal residence. The Lurssen mammoth is outfitted with helicopter deck, satellite domes, tenders, and jet skis. Among its many luxe amenities, Katara is known for a massive beach club, multiple gyms, a beauty salon, and several pools. The floating palace accommodates nearly 35 guests and 90 crew members.

Forget a Gulfstream they have their own Boeing 747 Jumbo jet –
Not just trendsetters on land, Qatar's royal family is also the master of the skies with an eye-watering $600 million Boeing 747-8. The private jet is a class apart with ten bathrooms, several lounges spread over two floors, and a stunning bedroom suite.

The airplane, which looks like a mini-palace in blue, white, and gold, can seat 76 passengers and 18 crew. Interestingly, the aircraft is designed to carry 467 people on a commercial flight.

Along with comfort another top priority for any VVIP is health and this jet is equipped with a state of the art medical center.

The royal family has a penchant for sports-
Qatar's royal family's love for sports is as well-established as their love for luxury. Emir Tamim bin Hamad Al Thani put Qatar on the world map through sports. As the head of the National Olympic Committee, he presided over Qatar's bid to host the 2022 FIFA World Cup. He was a critical player in the acquisition of the Paris Saint-Germain football club. Way back in 2010, the Qatari royal family's member Sheikh Abdullah Bin Nasser Al-Thani purchased the Spanish club Málaga.
Note – As of writing, according to Forbes Elon Musk and Jeff Bezos are worth $191.4 billion and $131.5 billion respectively.