True and pure luxury in sporting memorabilia often brings with a historic tale to tell. These gems are rare and bear the markings of events that have outlived the moment they were celebrated. Geoffrey Parker's design of the Silver Jubilee Chess Set for Her Highness has made its mark in the annals of luxury sport design. The prestigious set was created to commemorate 25 years of Queen Elizabeth's coronation, and was presented to the British royalty in 1977. There were two sets created, one for the queen as a present and the other, for the layman who could afford its exclusivity.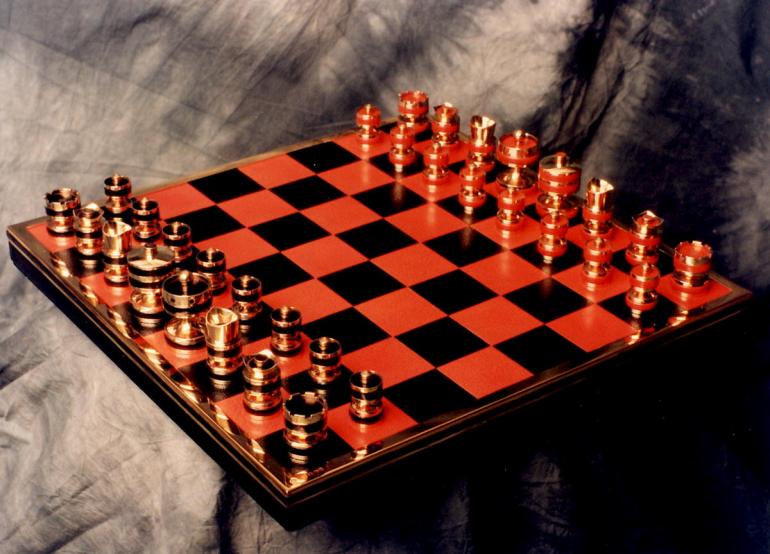 For those who couldn't lay their hands on this timely piece, back then, an unmissable opportunity has presented itself. The only other Limited Edition Silver Jubilee Chess Set is now available for sale and is available in immaculate condition. The pieces of the set are of solid sterling silver with gold leaf, with the Queen's mark on them. The mark also finds itself on the chessboard, which is made with a leather trim and is leather-bound. The makers have assured us that the leather is of a buffalo calfskin that is non-endangered. The exclusivity of the set is the Queen's mark, which was allowed on only the sets manufactured in 1977 – the original lot.

The set reflects the company's special attention to detail. The Crown marking on the Knights and Rooks is reminiscent of the Staunton design tradition, which dates back to 1849. As was then, so is now, the Bishop doesn't bear the mark, as it was distinctive and did not offer a favourable surface to accommodate the mark. The set employs the use of a felt, which is purple in colour and its material is called tarnprufe, which is an impregnated silver cloth that attracts tarnish to itself to protect the silver.

Geoffrey Parker and Company is renowned in the world of luxury chess sets. His work often finds itself in finest company, across private yachts, private planes and luxury homes. On their website, they guide you through their choicest selection and also help you create bespoke designs in collaboration with their design teams. All their products are handmade in England, since 1958.

The set, in question, is extremely rare and has the potential of only increasing in value as the monarch's age progresses. It is available for USD $195,000 or the equivalent Bitcoin value. Interested parties can get in touch with [email protected].

You will receive the set with its certificate of authenticity, bearing the signature of Geoffrey Parker, the chess pieces, the chessboard, and the leather-bound case for the chess pieces.