The hit Netflix documentary 'The Tinder Swindler' has shown how conman Simon Leviev lives a life of luxury ripping off his lonesome, crazy-in-love ladies. The 31-year-old was born Shimon Hayut but changed his name to Simon Leviev and styled himself The Prince of Diamond. No, the man is no prince; in fact, he is quite the antagonist who poses as the son of Russian-Israeli gem tycoon Lev Leviev.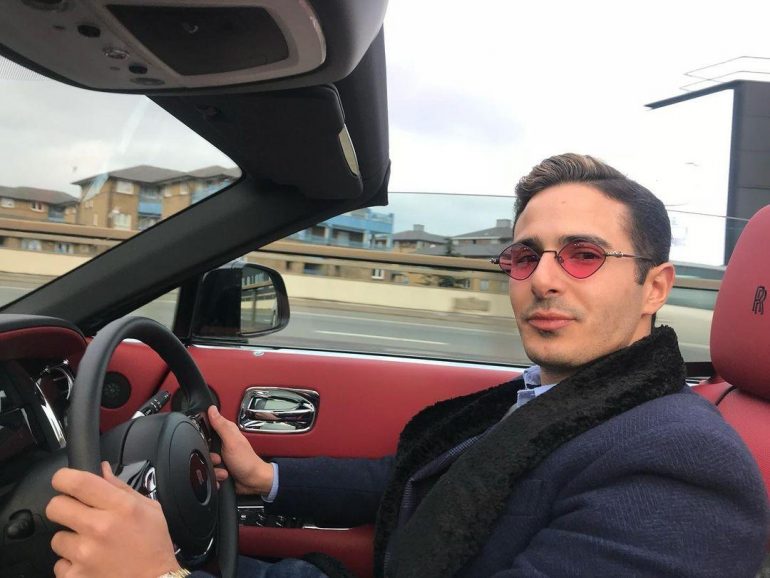 Interestingly, Lev Leviev is an accomplished businessman, philanthropist, and investor, who has earned the title "King of Diamonds." The clever swindler posing as his son dubbed him 'prince' of diamonds! His action plan always involves swooning ladies with grand romantic gestures like dates in chauffeur-driven cars and trips on private jets. Of course, none of the money is his, but his other romantic interest, aka victims. His Instagram account is still active, and listed below is a gallery that showcases his lavish lifestyle and talks about his gutsy vocation:

In his unabashed social media posts, the bogus diamond trader is forever seen posing in head-to-toe designer clothes.

The man has a penchant for all things luxe- from private jets, luxury cars, and even yachts! His blind-in-love, affluent lovers became the scammer's princesses with shining bank accounts and sent him their savings or took out huge credit card loans. His modus operandi was feigning he was in grave danger, or enemies had frozen his bank accounts.

Seen clad in designer wear and perched comfortably in a private jet, Simon Leviev is said to have tricked nearly $10 million from a long line of women.

One would imagine a man of such crimes troubled, but this smoothie has spirit. Not only has he been posting since out from his jail sentence in Israel, but the man has also already found a new girlfriend. Israeli model called Polina is dating the criminal despite being wanted across Europe for a string of frauds, according to The Sun.

The man posted this photograph on his Instagram account and captioned it, 'Always thinking and planning.' Clearly, he has a lot of women, lies, and even cops to manage! One victim, Cecilie Fjellhøy, said she ended up in a psychiatric ward after he conned her out of nearly $252,000 in a matter of weeks. She said she thought about crashing her car into a lorry, saying: "I felt like my life was over, and I didn't want to go on."

Cecilie confessed in the documentary that barely three months after their first date, she felt pressured under crippling debt that Leviev had spent on hotels, fine dining, and first-class travel.

The fraudster carefully selects his targets. One victim fell for his charm shortly after a split from her fiancé.

The women discovered Simon's true colors in different ways. One found out when she was contacted by journalists investigating him. Another found through a newspaper report that her boyfriend of 14 months was scamming women all over Europe.

This man is a shining example of the adage; all that glitters is not gold! It serves him right. Interpol is ready to arrest him if he ever steps foot outside his home country.