Just writing about this super luxurious indulgences makes me feel like hopping on to the next plane to one of these destinations. It's a trend these days to spend more time and more money for some cool spa treatments. Here is some factual data to prove it – In 2006, 144 million people booked a spa visit, a 10% increase from 2005, according to research provided by Spafinder.com, the online spa directory. This year, that number is expected to rise to 160 million. Today, luxury spas are racing one another. As spa-goers become more sophisticated and better-traveled, they expect more from a spa experience than ever before, and they're willing to pay for it. As a result, spas worldwide are adding private suites, Japanese baths, rain showers, and an ever-more-exotic array of treatments, therapies, and fitness programs, influenced by everything from the traditions of far-flung cultures to cutting-edge medical technology, in order to stand out, cash in and attract new customers. How much do these out-of-this-world treatments leave you lighter……by wallet? Just read on to know!
Evian Bath – Spa V at Hotel Victor–South Beach, Fla. – $5,000
Available exclusively to guests staying in the hotel's penthouse, this bath is filled with 1,000 bottles of Evian water (nearly 350 gallons) and sprinkled with rose petals. Also on the menu? A bottle of champagne, a slice of Seven Sins of Chocolate dessert from the hotel's restaurant, and two spa treatments.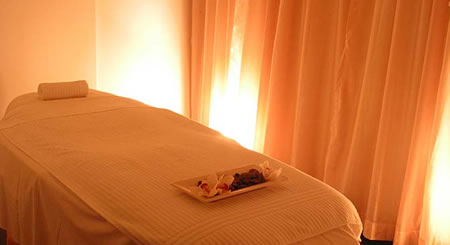 The Art of Indulgence – Mandarin Oriental–New York – $1,034
This five-hour treatment consists of an Oriental Harmony rubdown–during which two aestheticians massage your skin with essential oils like ylang-ylang and sweet orange–and an Awaken facial, a reviving treatment that involves an upper-body and facial massage that helps to increase circulation. The session is followed with an exfoliating, paraffin wax manicure and pedicure.



Grand Luxe Facial – Spa Radiance–San Francisco, Calif. – $750
This three-hour-long facial incorporates Diamond Peel Microdermabrasion and Purikiss Microcurrent Disencrustation; the latter helps remove blackheads, brown spots, and sebum deposits. Next, the skin is steamed while covered in an Italian herb healing mask, followed by a warm enzyme exfoliating hand treatment, a caviar eye treatment, hand softening protein drops, and LED light therapy that promises to help heal years of sun damage and irritations from skin conditions like rosacea.
Talise Rediscover – Madinat Jumeirah–Dubai – $720
Oriental Harmony – Mandarin Oriental–New York – $615
Diamond Miracle Treatment – Ritz Carlton–Bali – $550
Microablation and Triphasic Combination Facial – Cornelia Day Spa–New York – $500
24-Carat Gold Facial – Eldorado Hotel and Spa–Santa Fe, N.M.- $475
Six Hands Lava Stone Massage – Grand Wailea Resort Hotel and Spa–Maui, Hawaii – $450
Six Hands Lava Stone Massage – Grand Wailea Resort Hotel and Spa–Maui, Hawaii – $450
Crème de La Mer Facial – Urban Retreat at Harrods–London – $305
Those seriously looking to be pampered aren't put off by such prices.