For all those who were completely bowled over by the awesome Transformers movie, check this out. Known as the Prada Transformer, it is a portable, shape-shifting cultural pavilion designed by Office for Metropolitan Architecture/Rem Koolhaas. Commissioned by the well-known fashion brand Prada, the pavilion takes the form of a tetrahedron with one hexagonal face, one cross-shaped face, one rectangular face, and one circular face. This humongous structure transforms itself into a platform for various events like fashion shows, exhibitions, concerts by laying its different sides on the ground to create unique venues. Expected to make its first appearance in Seoul, Korea, this massive structure will definitely attract a lot of attention next month.

This shape-shifting venue will host multiple interdisciplinary projects for five months, bringing a unique mix of visual arts to Korea. The building, entirely covered with a smooth elastic membrane, will be flipped using cranes, promising visitors a new experience every time they visit. Events include a fashion show by Korean students, a movie screening of films selected by Alejandro González Iñárritu, an exhibition by Prada Foundation called "Beyond Control," by Germano Celant, which will 'transform' the interior of the architectural object by OMA into an inspiring magma of works by some of the most significant contemporary artists. This amazing project is led by Rem Koolhaas and associates Kunle Adeyemi and Chris van Duijn, and design architect Alexander Reichert.
A masterpiece, it will definitely become a landmark in Korea's history.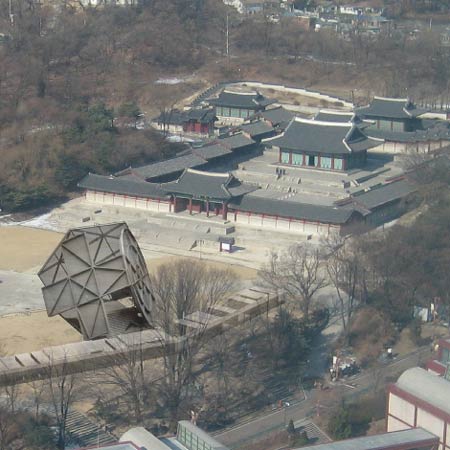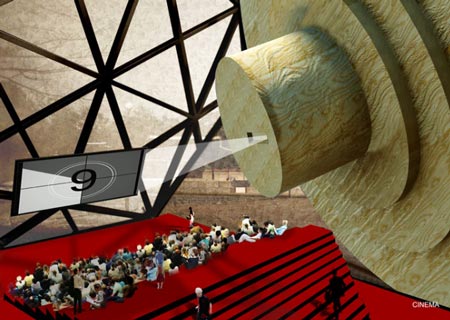 [Dezeen]