The Salvator Mundi featuring a striking image of Jesus dubbed as the male Mona Lisa has made headlines for several reasons. One, for fetching $450million in 2017, and now for reports that are calling it a fake! Yes, that's right! When discovered, it was said to be a long-lost but fully authentic da Vinci. However, it turns out that the Jesus portrait was only "attributed to, authorized by or supervised by" the Renaissance master. It is reportedly said to be painted by one of his supervisors or students with assistance from the legend himself.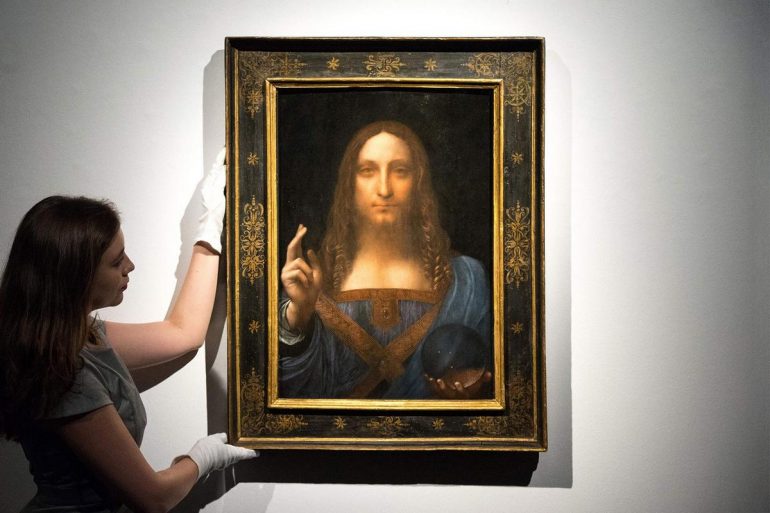 The artwork was also recently downgraded as 'not an Original Da Vinci' by the Museo Nacional del Prado (the main Spanish national art museum located in central Madrid). Prado's downgrading also 'represents the most critical response from a leading museum since the Christie's sale.'
In the museum's catalog (for an exhibition called 'Leonardo and the Copy of the Mona Lisa'), which contains two lists: paintings by the Renaissance man himself and works attributed, authorized, and supervised by da Vinci, The Salvator Mundi falls in the latter category. It further states, 'There were moments when Leonardo found it difficult to paint due to his perfectionism, and his numerous other occupations and his pupils undertook the task for him.'
The iconic painting depicts Christ as the Savior of the World and dates to around the year 1500. It was sold for $450million at a Christie's sale in New York and went on to break the record for the most expensive artwork ever sold at a public auction. The buyer was said to be Prince Bader bin Abdullah bin Mohammed bin Farhan al-Saud; however, the veracity of ownership has remained unknown.
[Via: The-Sun]