Considering that the big fat royal wedding is just around the corner, and the wedding of the century tag comes down from father to son, we track down the seven most expensive weddings that have witnessed in the recent past.
No 7. : Elizabeth Taylor and Larry Fortensky
Starting in reverse, the seventh most expensive wedding is that of Elizabeth Taylor and Larry Fortensky. Way back in 1991, it came to $2.5 million ($4 million as adjusted against inflation). The movie star bride and construction worker's magic wedding saw appearances by big wigs like Liza Minnelli, Eddie Murphy, Nancy Reagan, and MJ (yikes!) as the father of the bride at his Neverland Ranch.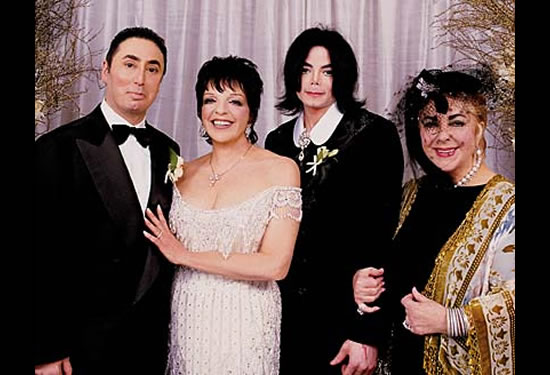 No 6: Liza Minnelli and David Gest
At number six, is the $3.5 million dollar ($4.2 million today) wedding ceremony between the Broadway star Liza Minnelli and music producer David Gest. MJ made it as the best man, while Elizabeth Taylor, was the maid of honor. For entertaining the guests, a 60-piece orchestra, featuring Tony Bennett, Stevie Wonder, and Natalie Cole crooned. A staggering $700,000 was spent on flowers alone, and the ceremony saw a $40,000 cake.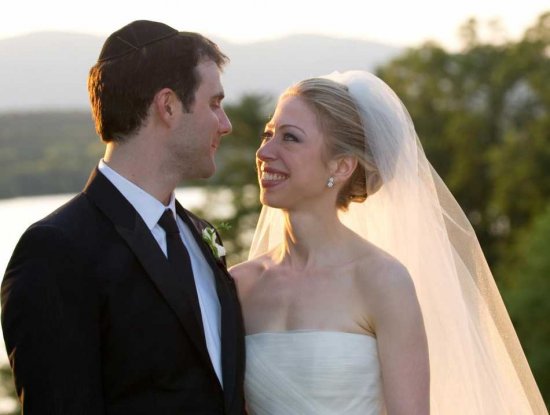 No 5: Chelsea Clinton and Marc Mezvinsky
At number 5 is the politically right wedding ceremony of Bill and Hillary Clinton's daughter Chelsea and investment banker Marc Mezvinsky. The 2010's wedding of the year saw expenses of $5 million, thanks to $600,000 air-conditioned tents, an $11,000 cake, Vera Wang wedding gown, and the presence of TV host Oprah Winfrey.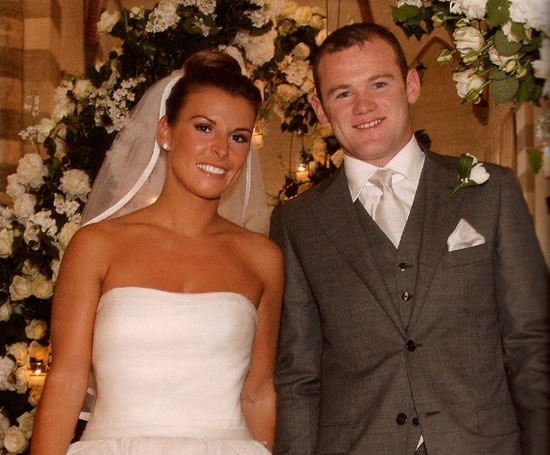 No 4: Wayne Rooney and Coleen McLoughlin
At number four is a sporty wedding of football star Wayne Rooney and Coleen McLoughlin. The $8 million wedding ceremony in 2008 saw chartered flights for 65 Brits that shuttled to Genoa for a masked ball on a $120-million yacht. The ceremony took place in a 17th century villa followed by a reception at a medieval abbey high above Portofino.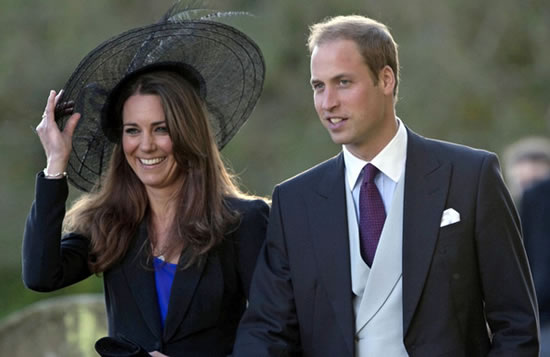 No 3: Prince William and Kate Middleton
On number three is the new wedding of the century, the wedding ceremony of Prince William and Kate Middleton. The $34 million bill, most of which is towards security will also see $800,000 flowers, and an $80,000 wedding cake.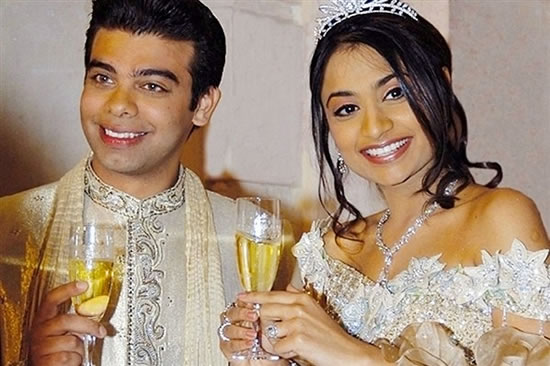 No 2: Vanisha Mittal and Amit Bhatia
The second most expensive wedding was that of billionaire steel-magnate Lakshmi Mittal daughter Vanisha and owner of Swordfish Investments Amit Bhatia. The five day ceremony saw a humongous $60 million bill ($66 million today) in 2005. The invitation was sent in silver boxes, that came with plane tickets and rooms at a five-star Paris hotel. The ceremony was conducted in a 16th-century chateau and Versailles and a temporary wooden castle. The event saw performances by Kylie Minogue, Mouton Rothschild, and designer gift bags filled with jewels.


No1: Prince Charles and Lady Diana
However, the most expensive wedding till date is still the one Prince Charles and Lady Diana had. The $48 million wedding in 1981 would cost $110 million today. The wedding took place at St Paul's Cathedral was and the bride wire a puff ball meringue wedding dress with a 25-foot train of ivory taffeta and antique lace. The ceremony was graced with 27 wedding cakes and five-foot-tall main cake that took 14 weeks to make, along with duplicates for worst case scenario.