At the end of the day, a good education in a reputed institute ensures that you have a well-paid job for life. If you think a college education is overrated, you are just about to discover how much! Forbes has come out with a list of the most high-priced colleges across the country. The data has been collaborated and calculated with assistance from the Center for College Affordability & Productivity, Washington, and the National Center for Education Statistics, which comes from the government, which takes into account costs like tuition fees, room and board, books, transportation, and mandatory computers. Here is a list of the top 10 most expensive colleges all over America.
10. The last on the top ten is the Wesleyan University, Middletown, Connecticut, which offers seats at $42,084 with a total cost of $56,341, thanks to a 9:1 student: faculty ratio.

9. Making it to the penultimate position of the list is the Northwestern University, Evanston, IL that charges tuition fees of $40,223 with a total cost of $56,406.


8. Next up is the Fordham University, Bronx, N.Y. that charges tuition fees of $39,967 with total costs coming to $56,454.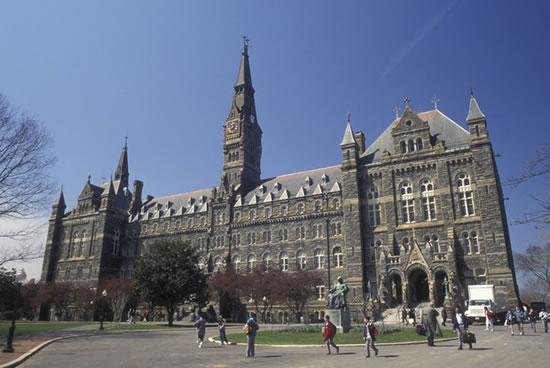 7. Getting into Georgetown University, Washington D.C. will cost you $40,203 in tuition with total cost coming to $56,485.


6. Vanderbilt University, Nashville, Tenn will cost you $38,952 in tuition fees with a total cost of $56,634 that houses 6,000 undergraduates.


5. A seat in Columbia University, N.Y., will cost you $45,290 tuition fees and a total cost of $56,681.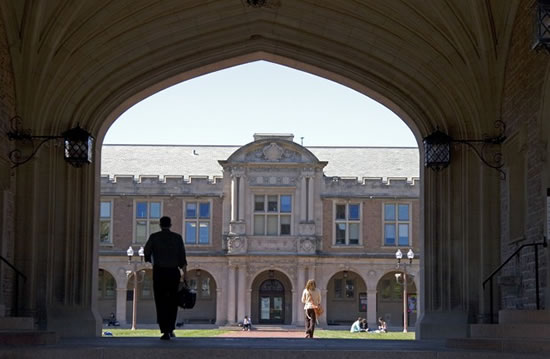 4. Washington University, St. Louis that charges $41,992 tuition fees with total cost of $56,930.


3. The New School: Rounding up the top three is the New School, N.Y., with tuition fees of $37,610 at total fees coming to $57,199. This collection of colleges at Manhattan requires to pay up $4,000 in expenses for books, supplies and costs like travel and meals. While the average financial aid is as low as $11,355 because foreign students end up paying the entire chunk.


2. University of Chicago: Located close to the Lake Michigan, the college has set its tuition fees to a staggering $42,041 that brings the total cost to $57,590. However, there is a healthy 65% of the students who get an average of $27,460 as help with fees. That's what you call an expensive college with a heart!


1. Sarah Lawrence College: The most expensive college in America is located in Bronxville, N.Y. the tuition fees at the Sarah Lawrence College $45,212, with the total cost coming to a staggering $58,334. The arts college boasts a 9:1 student/faculty ratio which translates to 1,300-undergraduates currently pursuing their courses.