A foosball table would make a perfect addition to the games room in your mansion. This fast paced game can be played on a variety of well-designed foosball tables. The latest to hit the market with a five figure price tag is 11-The Beautiful Game. Though this modest table was presented by GRO at the Milan Furniture Fair in 2008, it has now proceeded to limited production with a starting price of 48,500 Euros ($68,000) for the Classic Black and White version. The table's form is inspired by the grandeur of today's modern stadiums and the chromed metal players capture the excitement and drama of a classic sporting encounter.

Individually numbered, each table is hand-crafted and takes 12 weeks to shape up.
It is certainly designed to allow only the well-heeled to kick a goal without soiling their footwear.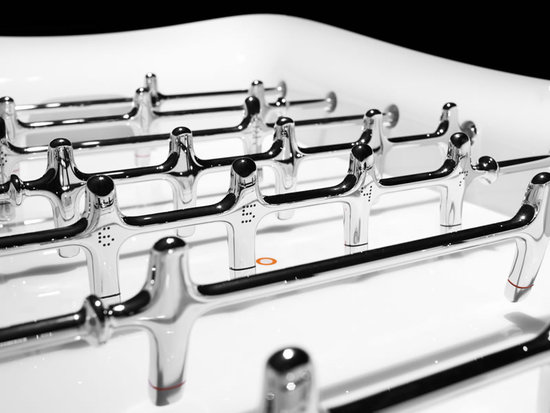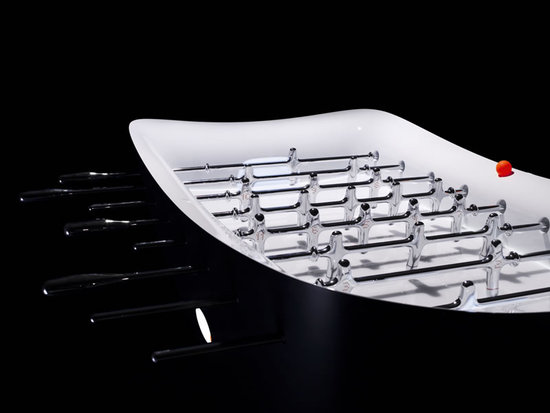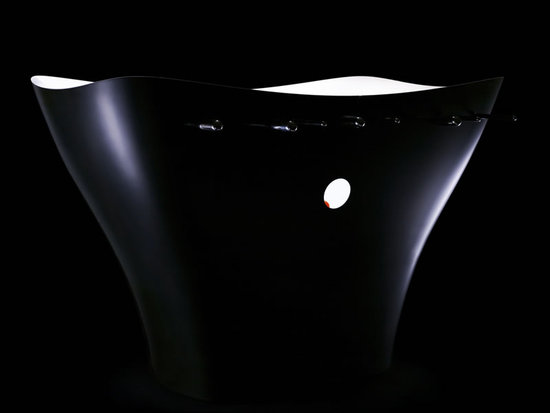 [Fastcodesign]