When you go to an Opera, do you order the Opera master to play what you want to listen to? No! You go to indulge in the musical language that has been decided by the Master himself. Same way, when you're in the hands of a good chef, why not let him dictate your meal? For guests who can afford them, Tasting Menus offer a chance to experience the range of a chef's repertoire and kitchen skills. And naturally without having to think too hard! Forbes has scoured the hotels and restaurants around the world and even underwater to give the world's most expensive tasting menus. Here's a breakdown –
1) L'Arpege, Paris, $466; number of courses vary –
Venerated chef Alain Passard's revolving $466 tasting menu showcases his brilliant mastery of vegetables and his "slow, slow" way with fish and chicken. Fruits and vegetables come directly from Passard's sprawling organic farm, about 100 miles outside of Paris. Sweet baby carrots harvested early in the morning catch the 10 o'clock high-speed train from Le Mans, just in time for lunch service. Wow, that's why you wouldn't mind shelling out $466.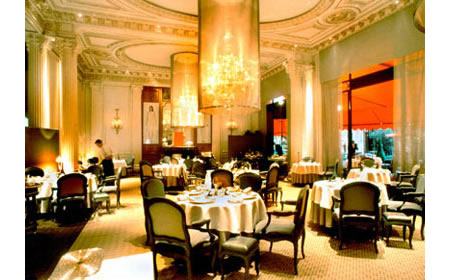 2) Alain Ducasse Plaza Athenee, Paris $437; five courses
A cart of freshly snipped herbs to perfume the table's finger bowls is just one of the subtle, elegant touches that make a meal here so memorable. Alain Ducasse took over the kitchen of this celebrity magnet in 2000. He recently redid the place, swapping out stodgy chandeliers for single crystal pendants. The traditional French cuisine has also gone more modern. For $437 guests "design" their own tasting menu by selecting three dishes from the spring, summer, winter, or fall "collection" of dishes. Cheese, dessert, and tip included.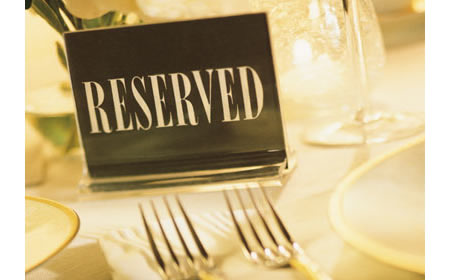 3) Guy Savoy, Paris, $402; nine courses
Guy Savoy was one of the first top French chefs to take the snobbery out of haute cuisine. Savoy says he finds "joy and poetry" in fine cooking, and it shows in his playful tasting menu, which he calls "colors, textures, tastes" and includes seared blue lobster and a "polychrome" of mushrooms. More important, it also includes his signature artichoke and black truffle soup, served with a layered brioche with mushrooms and truffle butter.
4) Masa, NYC, $400; 25-course omakase menu
5) Pierre Gagnaire, Paris,$373; nine courses
6) Joel Robuchon At The Mansion, MGM Grand, Las Vegas,$360; 16 courses
7) Louis XV, Alain Ducasse, Monaco,$307; six courses
8) La Pergola, Rome,$267; nine courses
9) Ithaa Undersea Restaurant, Hilton Maldives Resort & Spa, Rangali Island,$250; 23 courses
10) Eigensinn Farm, Singhampton, Canada, $250; eight courses
11) Per Se, NYC,$250; nine courses
If I am not mistaken then let me tell you that wine is not included in the tasting menu. By the way, how much have you paid for the priciest meal?
Source